Welcome to those of you joining me from The Disney Point and those of you just hopping aboard. I am the 4th stop on our Magical Blogorail this week!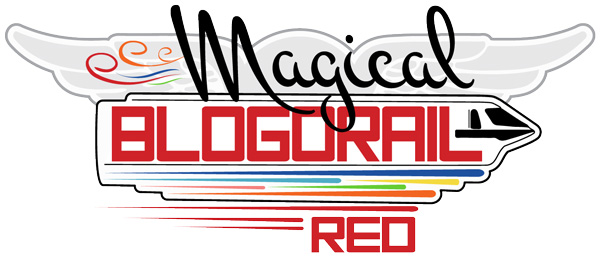 Character encounters are one of the best things about visiting a Disney Destination.  Disney Characters truly bring the magic to life in ways that nothing else can.  Children and adults alike delight in meeting their favorite characters while visiting the parks or taking a Disney cruise.  For our family, no trip is complete without at least one visit with the infamous Peter Pan.  So, join me as we fly away to Never Land in search of Peter Pan and friends across the Disney Destinations.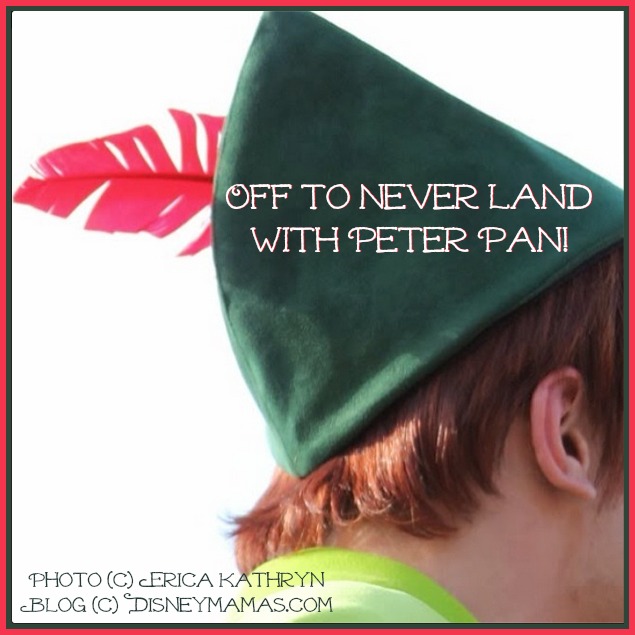 My 4-year old son, Connor, adores Peter Pan, Wendy, Captain Hook and the whole Never Land gang.  He believes in them with his whole heart, and he heartily believes that the Peter Pan he encounters at Walt Disney World or onboard Disney Cruise Line is indeed the real Peter Pan.  You should see his little face light up at the first glimpse of his hero.  One of the things he is most looking forward to on our upcoming Disneyland trip is finding Peter Pan there as well.
During each of our meetings with Peter Pan, two with Peter alone and an additional meeting with Wendy as well, we have had an amazing experience.  When Connor initially met Peter Pan at the age of 2 all he could do was smile and say hello.  He wanted to play with Peter, but was a bit shy when it came to chatting.  Fast forward to last summer at 3 and the kid would not stop talking!  He told Peter and Wendy quite the story, including where they could find him should they want him to fly off to Never Land for their next adventure.  On our Disney Cruise last fall, having just turned 4, he was able to see Peter Pan a couple of different times, and was very excited that Peter remembered him from time to time.  He even got to make a Peter Pan hat out of felt in the Oceaneers Club on Pirate Day.  At the Farewell Party in the foyer he made sure to exclaim loudly, "Peter Pan, watch out!  Sneaky Captain Hook is over there!" when he noticed Captain Hook on the other side of the stairs.  Peter was quite happy for the information.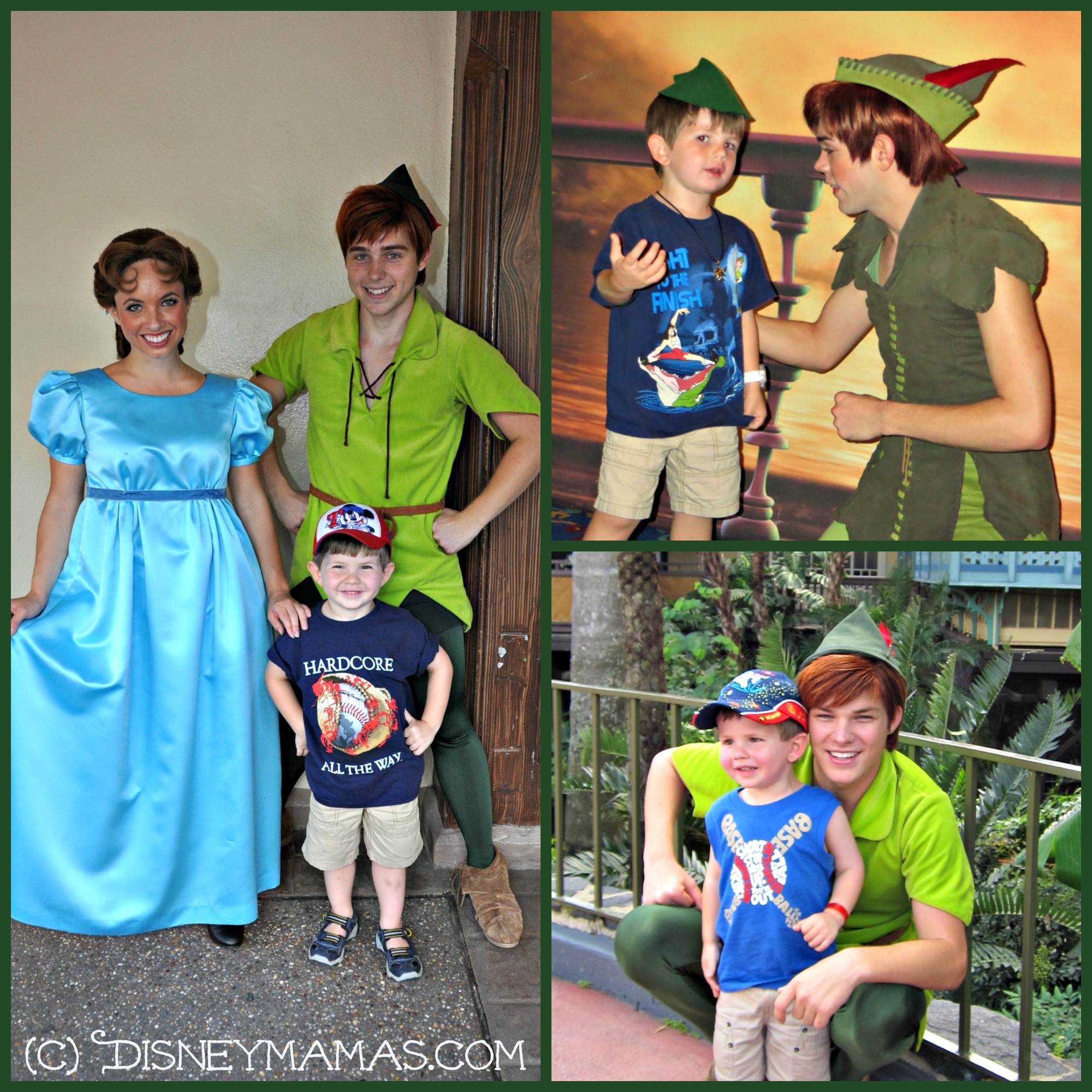 Ironically, during one of our Walt Disney World trips Connor was desperate to meet Captain Hook.  Captain Hook does not appear regularly for meet and greets at Walt Disney World, much to Connor's disappointment.   I knew Captain Hook would be appearing on the Disney Wonder during our cruise, so I assumed that when Connor saw Hook he would be quite excited.  Not the case.  Not at all.  He seemed genuinely afraid of Captain Hook and refused to meet him altogether.  I think it may have simply been that Captain Hook is so tall, but who knows!
Apparently finding Peter Pan is not always easy, and we have been lucky most of the time, but unfortunately he can be a bit elusive, in fact we missed him completely on our most recent trip.  Depending on your destination Peter and friends may be easier to find than others.  But, fear not.  I decided to put my research to good use and share it with the rest of you in hopes that your next Quest for Peter Pan may be a little bit simpler.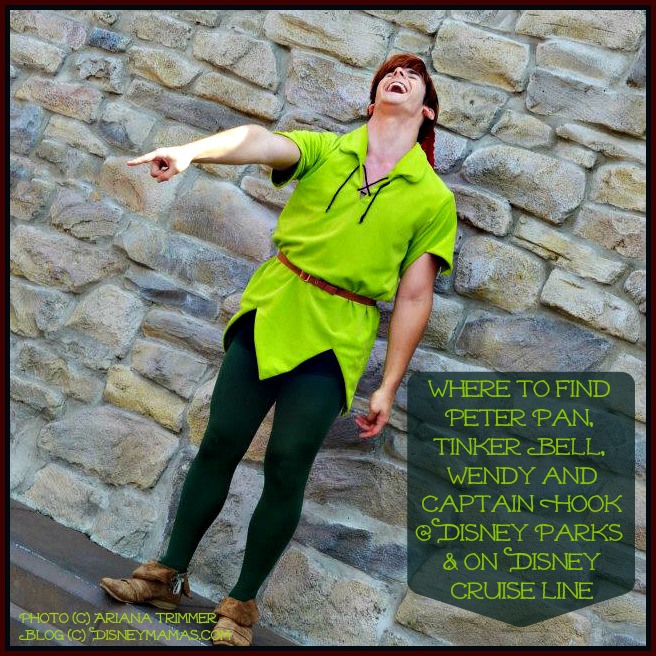 Where to find Peter Pan, Wendy, Captain Hook, Mr. Smee
and Tinker Bell at Disney Destinations
Walt Disney World Resort – Orlando, Florida
 Magic Kingdom is home to Peter Pan, Wendy and Tinker Bell.  They appear for fairly regular meet and greets, as well as making appearances in several entertainment offerings.

Hollywood Studios is home to Jake from Jake and the Never Land Pirates. 


Disney's Contemporary Resort is where you can expect to find Captain Hook and Mr. Smee, but only if you are booked on a Pirates and Pals Fireworks Voyage.  You can read Angela's review of their experience here!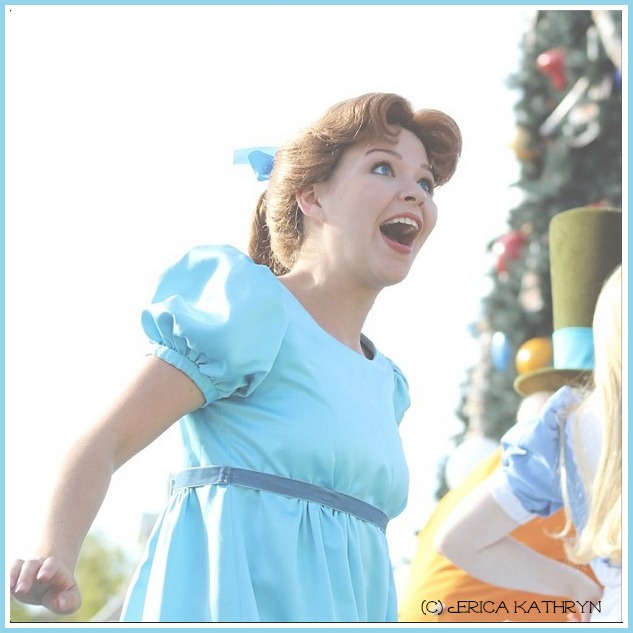 Disneyland Resort – Anaheim, California
Disneyland Park is the most likely home to Peter Pan and gang while visiting Anaheim.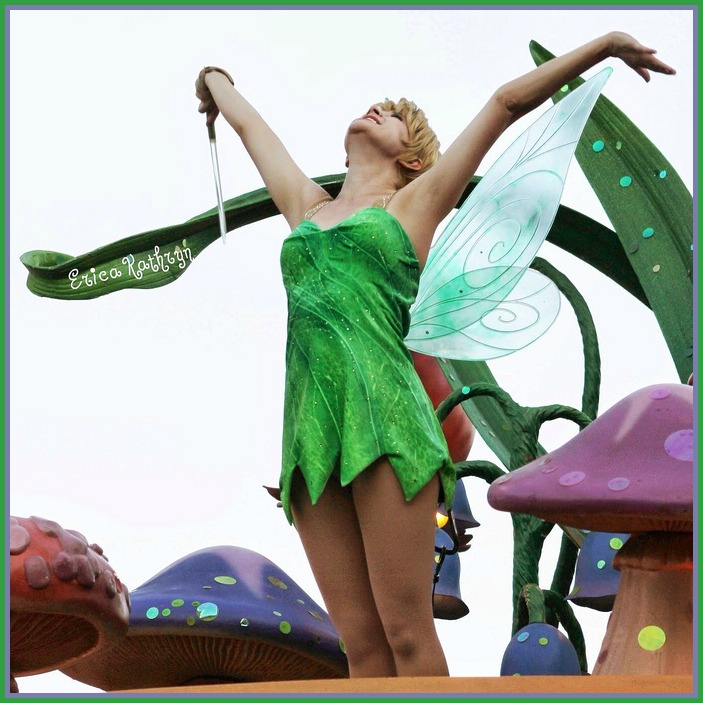 California Adventure
Disney Cruise Line
No sailing aboard a Disney Cruise Ship would be complete without our sea-faring Never Land friends.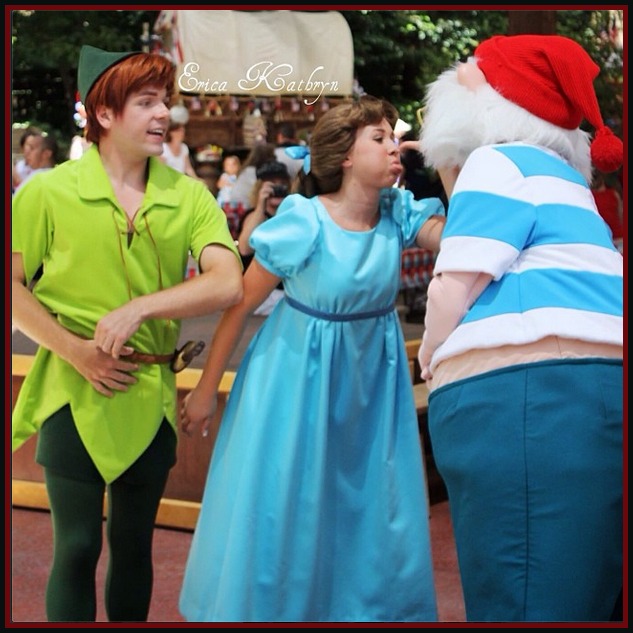 I hope this helps you locate your favorite Never Land characters while at Walt Disney World, Disneyland or sailing with Disney Cruise Line!  And a very, very special thank you to my good friend Ariana and her amazing niece Erica for allowing me to use their beautiful photos!  You can find Ariana on Facebook at Ariana Photography, and Erica on Instagram as @HipsterMegara.  Thanks again ladies!
Thank you for joining me today. Your next stop on the Magical Blogorail Loop is Ashley Aspires.
1st Stop ~ Magical Mouse Schoolhouse
2nd Stop ~ A Disney Mom's Thoughts
3rd Stop ~ The Disney Point
4th Stop ~ Disney Mamas
Final Stop ~ Ashley Aspires