I was trying to think of something away from the parks to write about this week, but it's soooo hot here in Texas my mind is stuck on trying to conceive of ways to cool down. I kept thinking about cold, creamy, whipped and dreamy. Which lead to the famous Dole Whip.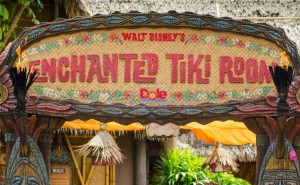 Dole and Disney began their partnership in 1976 when Dole began sponsorship of the Enchanted Tiki Room (that's almost 40 years). Disney and Dole attribute their partnership success on the basis that both companies pride themselves on being wholesome, family, iconic brands. I think it's because the sponsorship is a perfect fit.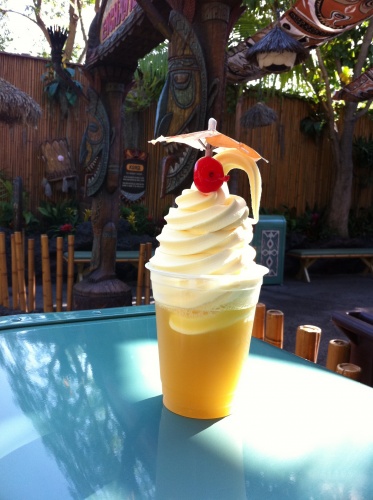 On average, 1.3 million Dole Whips are purchased per year at Disney Parks and Resorts. They are so popular, you can find fan sites and artwork devoted to this tropical treat. According to Dole, one of the main inquiries at their headquarters relates to Dole Whips.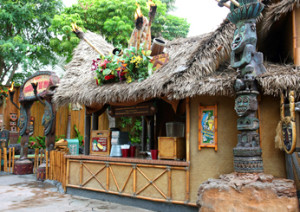 Disneyland's Tiki Juice Bar simply serves Pineapple Dole Whip soft-serve or a Dole Whip Float. The advantage here is the ability to take your snack into the show with you!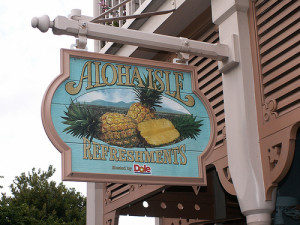 Aloha Isle at Walt Disney World serves: Dole Whip soft-serve in pineapple, vanilla or orange, a swirl with your choice of two flavors and a pineapple juice float with your choice of soft-serve flavors. They also have Coke and root beer floats with vanilla.
The final location – at Disney – to find this refreshing treat is Pineapple Lanai at the Polynesian Village Resort at Walt Disney World. Their menu features Dole Whip soft-serve in pineapple or vanilla, Dole Whip soft-serve swirl and Pineapple float with vanilla or pineapple soft-serve. The bonus here is the souvenir bowl or cup.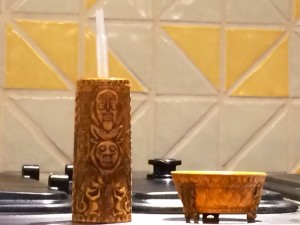 Outside of the Disney Parks, you can visit the Dole Plantation or various state fairs to enjoy the famous soft-serve. Or – you can invest in a soft-serve machine and have them at home. The official Dole soft-serve blog has instruction on where to purchase mix and how to mix it properly.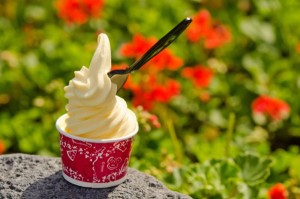 I'm not sure how much cooler I feel after that, but I'm seriously looking into the pricing of soft-serve machines.