Welcome to this month's Blogorail Orange Loop. Today we are sharing vintage Disney attractions and entertainment and a little Disney history.

---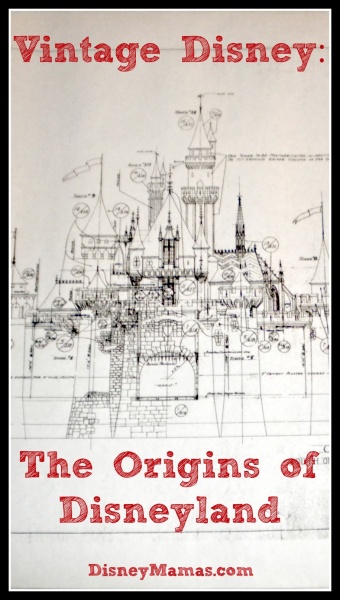 If you have been a Disney Parks fan for any length of time you're bound to have heard the story of how Walt Disney conceptualized Disneyland while sitting on a park bench at Griffith Park in Las Angeles as he watched his daughters ride the Merry-Go-Round. Walt himself even used this story in several features about the construction of Disneyland, and the Walt Disney Company has retold the story countless times, even placing "the exact bench Walt sat on…" on display on Main Street, U.S.A. at Disneyland. But, this tale of the simplistic beginnings of Disneyland is far from the whole story.
As a child, Walt and his sister Ruth often visited Electric Park in Kansas City; standing outside the gates of the complex admiring the amusement park within. Electric Park, a trolley park featuring a train that ran around the perimeter, attractions that blended in with the landscaping, and well maintained grounds, and a nightly fireworks show was among the first full-time amusement parks in the world. This park was a part of Walt's childhood, and something that he would speak of often with his family and friends. A place where families could go have fun together. The seed was sewn over 40 years prior to the opening of Disneyland, when Walt was only a young boy with his whole future ahead of him.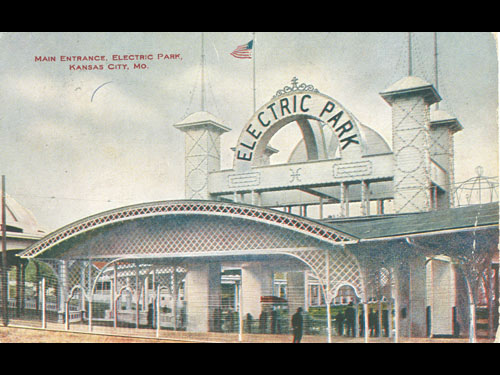 Another piece of the Disneyland puzzle fell into place in 1948 when Walt Disney and animator Ward Kimball took a trip to the Chicago Railway Fair. "Disneylandia" was originally conceived to be a train show that would travel the country, featuring different Disney animation scenes modeled in miniature in each of it's train cars. Unfortunately working out the logistics of this plan simply weren't feasible and the idea was thrown out fairly early on, inspiring Walt to think on a larger scale. At the time, Walt had a small-scale train set in his backyard, perfect for children to play on, but wanted a full-sized version similar to the one owned by Ward. For a while Walt was satisfied with his backyard railroad, but eventually the novelty wore off and he began exploring ways to create his own full-scale railroad. While Lilian simply refused to allow him to build a full-scale train in their backyard so of course Walt though bigger and, like Electric Park, knew that an amusement park could be the perfect place to create his own full-scale railway company.
Further, as the popularity of the Disney Company continued to grow steadily, children from around the country began writing letters to Walt asking to come and see where Mickey Mouse lived in Hollywood. So when the company began construction on their new studios in Burbank Walt knew he needed to do something for the public. Film studios in the area were big on studio backlot tours at the time, and while the ins and outs of animation didn't quite lend itself to having an audience, the idea to incorporate a public area at the Disney Studios was an important consideration. In it's earliest forms this section of the Studio lot would be a place where families could have picnics, play on an elaborate playground, see statues of Disney characters and even see where Mickey Mouse lived (though no character meet was planned).

Then World War II occurred and the idea was shelved as the studios adjusted their position in society in collaboration with the war effort. Walt's grand ideas were forced to take a brief hiatus.
In 1951 Walt returned to his dreams, romancing Harper Goff away from Warner Brothers to create concept drawings of "Riverside Drive Park", (later known as Mickey Mouse Park) which would be situated adjacent to the Burbank Studios lot. The plans for the park included a railway depot, an indian village, stagecoaches, Victorian gingerbread homes, a water tower and more. The railroad itself surrounded the proposed park in an oval shape and more. However, it quickly became apparent that the 16 acre plot that Walt had his eye on was simply not large enough to hold the scope of Walt's dreams, and Walt began the daunting task of seeking financing to purchase and develope a larger plot of land nearby.
So, where does Griffith Park come in to play in the development of Disneyland? The answer is simple, Walt really was looking for a clean, family-friendly place where families could come together and enjoy a day out without having to worry about the uncontrollable elements of a public space. Walt's daydream that day at Griffith Park was a reality, but a reality that was based much farther back in his past, and something he frequently thought about throughout his early days.
For more vintage Disney,
check out the other great posts from the Blogorail!
---
Here is the map of our
Magical Blogorail Orange | Vintage Disney
Loop: