Once upon a time, 1986 to be exact, a daddy asked his little girl what she wanted for Christmas. Her request was to decorate the home with lights. So, he did. Jennings Osborne decorated the exterior of his home in 1,000 red lights to the delight of his daughter, Breezy.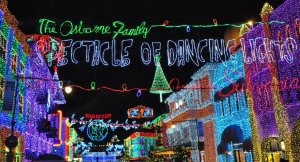 Each year the display grew and grew. Eventually, the family purchased the property next door in order to expand the hobby. And, by 1993 the display had over three million lights. The features of their display included:
an illuminated globe, with Little Rock and Bethlehem marked
two rotating carousels placed on each end of the estate's circular driveway
a 70-foot tall Christmas tree created from 80,000 lights in three colored layers
a canopy of 30,000 red lights over a section of the driveway
The lights were extremely popular causing severe traffic issues and lots of complaints. Fearing emergency vehicles could not get down the street (and the inability to come and go from their own homes) six neighbors filed a lawsuit to limit the time and scope of the display.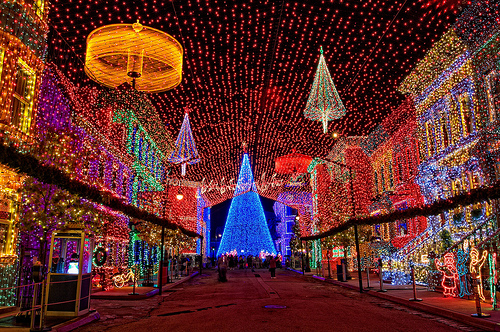 The story of the court case brought national attention, including offers from several cities to host the display. Walt Disney World project director, John Phelan, was one of the interested parties who contacted the Osborne's attorney. Phelan offered to install the display on "Residential Street," a back-lot section at Disney's Hollywood Studios theme park. Being a fan of WDW himself, Osborne accepted Disney's offer. In 1995, the display was set up on Residential Street as "The Osborne Family Spectacle of Lights". It was an instant success.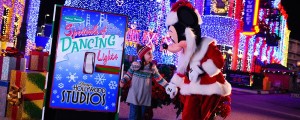 The initial display was the original lights from the Osborne estate. In subsequent years the display grew to its current size of over five million lights. It is now billed as "The Osborne Spectacle of Dancing Lights" with a choreographed soundtrack. And if you have any Made with Magic merchandise, they will work and glow in sync with the music!