May 1st marks the 25th anniversary – or the "Silver Screen Anniversary" – of Disney's Hollywood Studios theme park. What started as a concept for a new pavilion at Epcot, moved across the street and became the "Hollywood that never was – and always will be."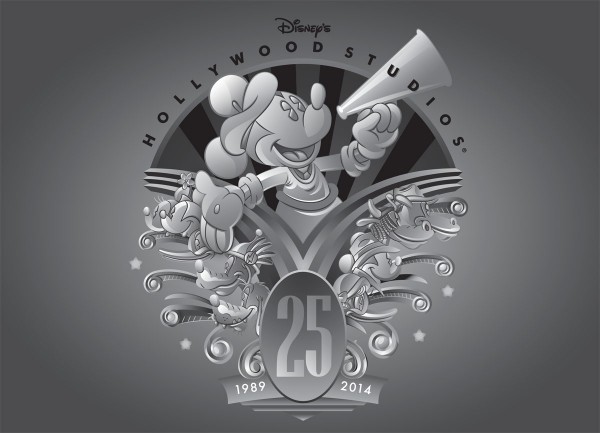 Most of you know the basics about the park – Hollywood theme, Grauman's Chinese Theatre, production facilities, etc. But, I have a little bit of different source to talk to when reflecting upon the early years of the park. My husband was on the College Program during the spring of 1991 – about two years after the park opened, and I asked him to tell me some of his memories about working there. (After graduation he went back for a couple more years of fun.)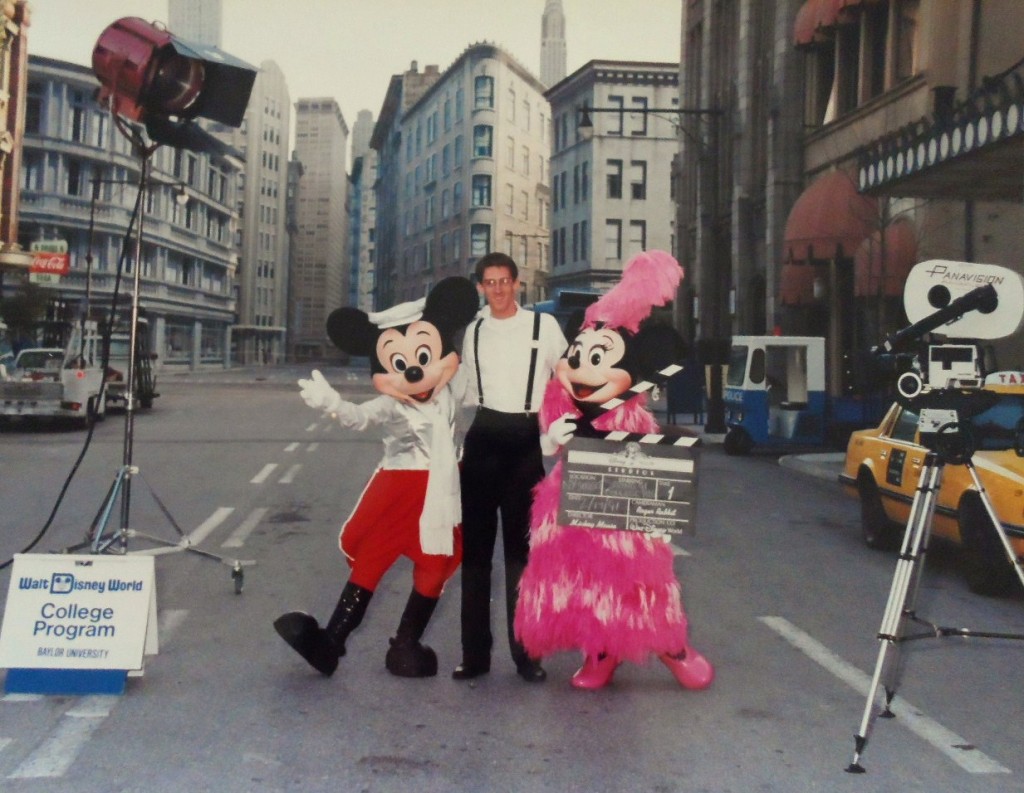 When Brant started working at Disney/MGM Studios, the rivalry with Universal Florida was still quite raw, but the cast members felt the need to check out the competition and would visit the opposition once or twice during their tenure. While he enjoyed some of the attractions across enemy lines, he said the Disney park had a more "campy" feel and was far more family friendly.
The big draws during 1991 were the Indiana Jones Epic Stunt Spectacular!, Dick Tracy starring in Diamond Double-Cross, backstage tours of soundstages & Catastrophe Canyon, The Rocketeer flying with a jetpack, and Macy's Thanksgiving Parade balloons that came to visit during the holidays.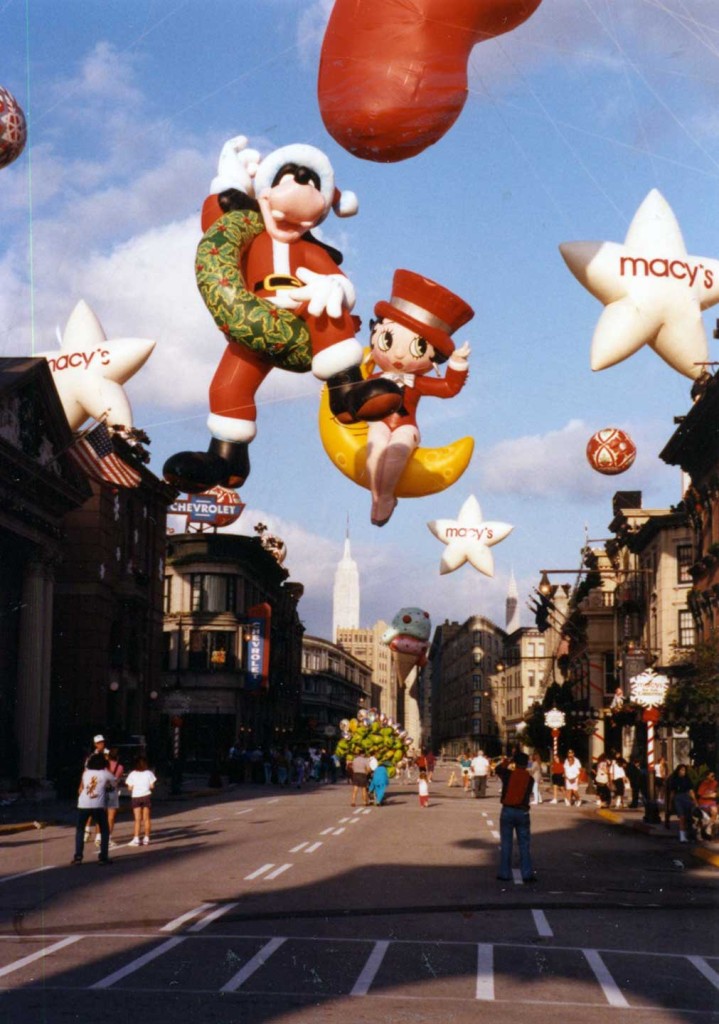 Celebrity were regularly seen around the park as stars were asked to be the Grand Marshal of the afternoon parade besides shooting films backstage. Brant said it was kinda odd to dine with film stars at the cast commissary, but it was the dining hall for all cast members. He especially remembers one afternoon when Justin, Britney, and a couple of the other kids from MMC were having a break and complementing each other on their great dance moves. One evening, his birthday to be precise, he was asked to keep a store open well past closing for a private shopping experience for a special guest – Michael Jackson.
Brant worked in the merchandise department and sold everything from celebrity autographs to "glow" (light sticks) and rented strollers and wheelchairs. His favorite thing to sell was glow. These were the days that it only came in solid color sticks that were kept in a dry-ice cooler. Cast members would make eye glasses or belts or other multi-stick designs in order to persuade the guests to purchase multiple sticks and colors. He enjoyed being out in the crowds and visiting with the guests while they were waiting for the firework show to begin.
His favorite part about working at the Studios, in comparison to the other two parks, was the smaller scale of the park. It required fewer cast members to run the park which set up the perfect climate to get to know cast members from most sections at the Studios. He has many friends that he keeps in contact with to this day.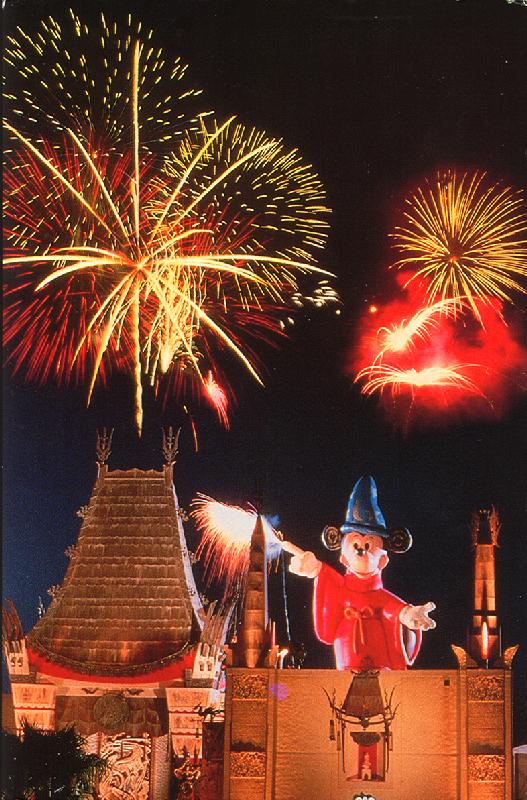 The best firework show ever, according to Brant, was Sorcery in the Sky. It combined magical fireworks and movie theme songs that made a broadcast major quite happy. And now for a cast member joke that's in poor taste – "You know it's closing time when Mickey shoots his finger" [at the end of Sorcery in the Sky Fireworks].