Welcome to this month's Blogorail Red Loop. Today we are sharing the best photo spots at Disney.
---
One of our favorite places at Disneyland is Mickey's Toontown. You literally feel as if you've stepped into a classic Mickey cartoon, it has lots of great places for kids to play. Toontown is also where you can meet Mickey, Minnie, Goofy, Donald, Pluto, Chip, Dale and sometimes even Daisy Duck. Even beyond the characters the architecture of Mickey's Toontown just screams "photograph me"! And so we do! From fun family photos, to character photos to just photographing the unique architecture we happily snap away.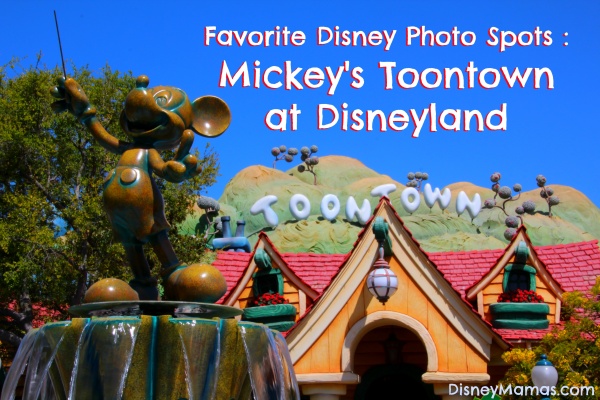 As you walk beneath the train bridge from Fantasyland into Toontown you are transported right into a cartoon. On a clear day even the sky takes on an animated personality and it is almost unreal to look around. Everything is larger than life, with strong curves and bright colors. The buildings have an almost bouncehouse quality to them, and you can't help but touch them to see if they are solid or not. The city in front of you is full of fun gags for kids to pull on, listen too, or look at, and the residential section to the left is designed to reflect the distinct personalities of the homes inhabitants. There are food carts, a trolley, gas station (bathroom), shops, attractions, and more to take in so be sure to have your camera out!

Since Mickey's Toontown is home to the Big Cheese and his pals, their homes are represented among the architecture. You can meet Mickey out back in his home, and you can greet Minnie in her gazebo behind her house, both with formal meet & greets. Donald and Goofy are often outside in front of their houses, and Chip & Dale can be found near their tree, while Pluto is often near the post office. Their homes are adorable representations of their personalities, and we love to visit! Donald's Boat and Goofy's Playhouse are also fun areas for little ones to climb and play while mom and dad relax on a bench.

My son absolutely loves Mickey's Toontown (and was quite sad when Toontown left Walt Disney World), and he had a blast showing his grandma and cousin around this past summer. They particularly enjoyed pretending to be run over by the stationary cars. Boys.
PhotoPass photographers can be found with Mickey and Minnie, sometimes with Goofy and Donald, and often just wandering around Mickey's Toontown. Don't be afraid to ask them to take some fun and creative photos of you and your family!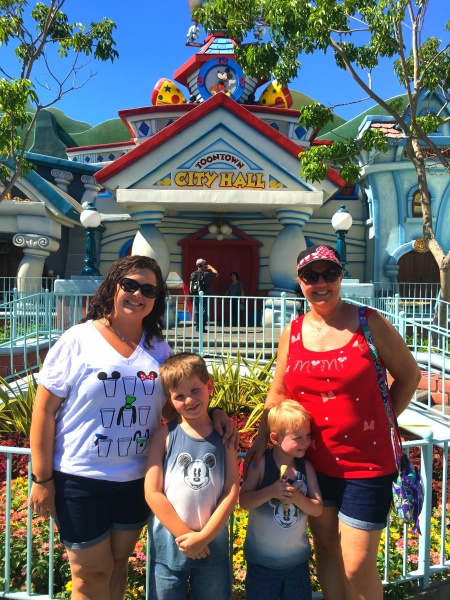 For more photo spots at the Disney Parks,
check out the other great posts from the Blogorail!
---
Here is the map of our Magical Blogorail Red | Best Disney Photo Spots Loop: