Welcome to the next stop on Magical Blogorail Yellow! Today we are discussing tips for making the most of Disney during Spring Break. Spring Break is that magical week coveted by students and teachers alike, yet often despised by parents.  For many, Spring Break means finding daycare for children too young to stay home, or taking a week off to stay home with them yourself.  The solution?  Spend your Spring Break at Walt Disney World!
Spring Break at Walt Disney World has a lot to offer.  The weather is perfection, the parks are less crowded than during the holidays, and the Epcot International Flower & Garden Festival has just kicked off for the season.  And while the price to visit may be a bit higher, there is often a special offer that can be applied to most of the season.
So, let's break it down, shall we?
1. Weather
January through March are a dreary time of the year in so much of the USA.  I grew up in Minnesota, and I still remember thinking that the months following Christmas would simply never end.  There would be weeks when we wouldn't see the sun, and the roadsides were covered in yucky grey snow and slush.  Fast-forward to now and I'm in Texas, where everything is also grey and dreary, but instead of snow we either have ice or mud.  Yuck. Florida, on the other hand, is often beautiful in the early spring.  Yes, it rains, and some days may be overcast, but overall the average temperature in March hovers between 70 and 80 during the day.  My opinion?  This is the perfect daily temperature.  The mornings and evenings can be a touch brisk, just enough for a hoodie or a light jacket, and you can be comfortable in jeans all day long.  This is my kind of weather.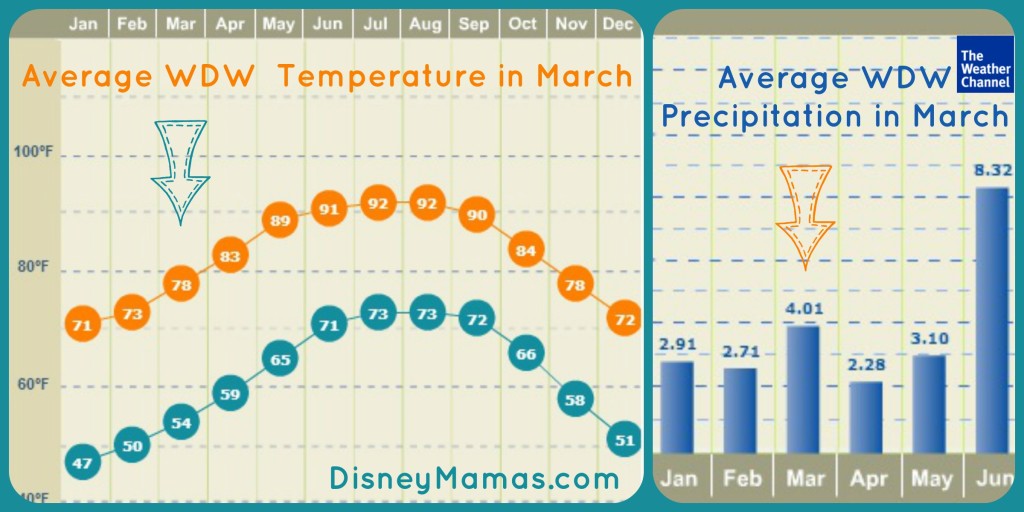 2. Park Crowds
Don't get me wrong, the parks can be crowded.  But, if you are anticipating crowds to be similar to holiday crowds you are in luck.  They are nothing near that crazy.  In fact, when considering school holidays Spring Break is considerably less crowded than summer breaks, Thanksgiving and Christmas, and you typically have the entire week off rather than only 2 or 3 days like you would over Easter, President's Day or other shorter school holidays. We just returned from our second Spring Break trip to Walt Disney World, and found the crowds to be incredibly manageable throughout our entire stay.  It was quite perfect in fact!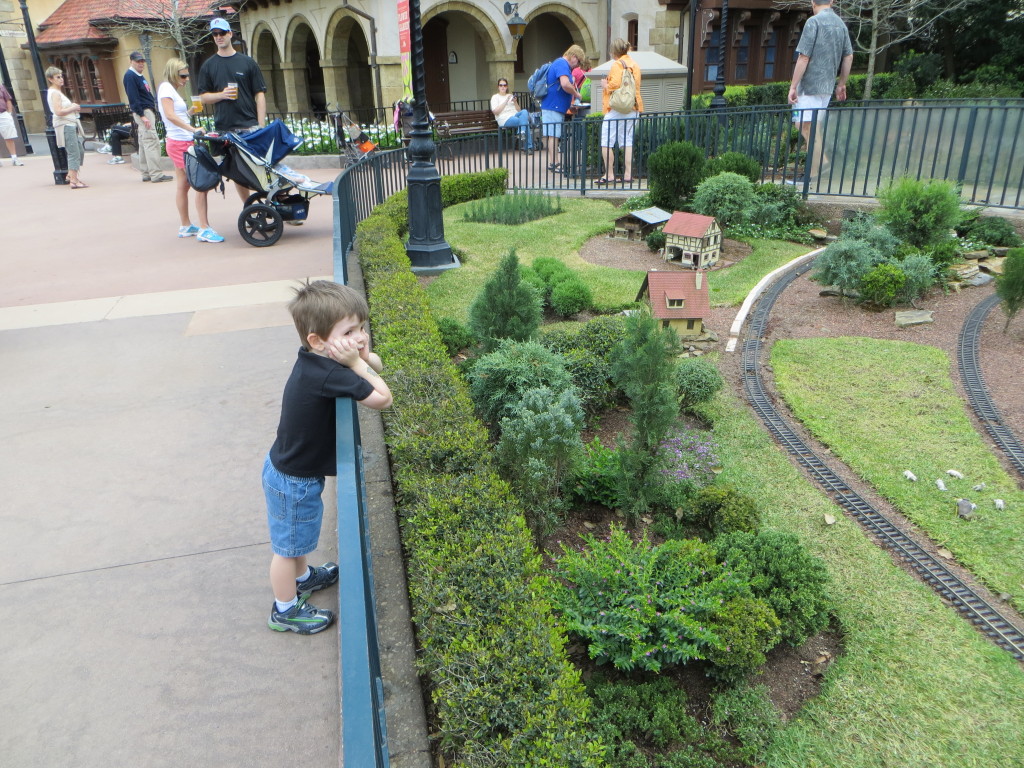 3. Epcot International Flower & Garden Festival
Early March is also the kickoff time for Epcot's International Flower & Garden Festival.  During this time Epcot is literally alive with thousands of plants and topiaries, holds seminars and informational sessions regarding flowers, veggies, fruits and more, and features food and drink kiosks similar to those at the Food 7 Wine Festival held in the fall.  And just for kids, Epcot adds a huge playground area, and some games, typically themed to one of the latest Disney Animated Feature.  The theme for this year's primary play garden is Monsters University, and there is a smaller play area themed to Cars nearer to the Festival Center. Our son had a blast playing on both playgrounds again this year, and I believe we spend more time at Epcot than at any of the other parks during our trip!  He literally couldn't get enough of the playgrounds, or the train set in the Germany Pavilion. We couldn't get enough of all the amazing food at the many Outdoor Kitchens that pop up for the event around World Showcase!  For more about the Epcot International Flower & Garden Festival you can visit their official website at https://disneyworld.disney.go.com/events-tours/epcot/epcot-international-flower-and-garden-festival-for-kids/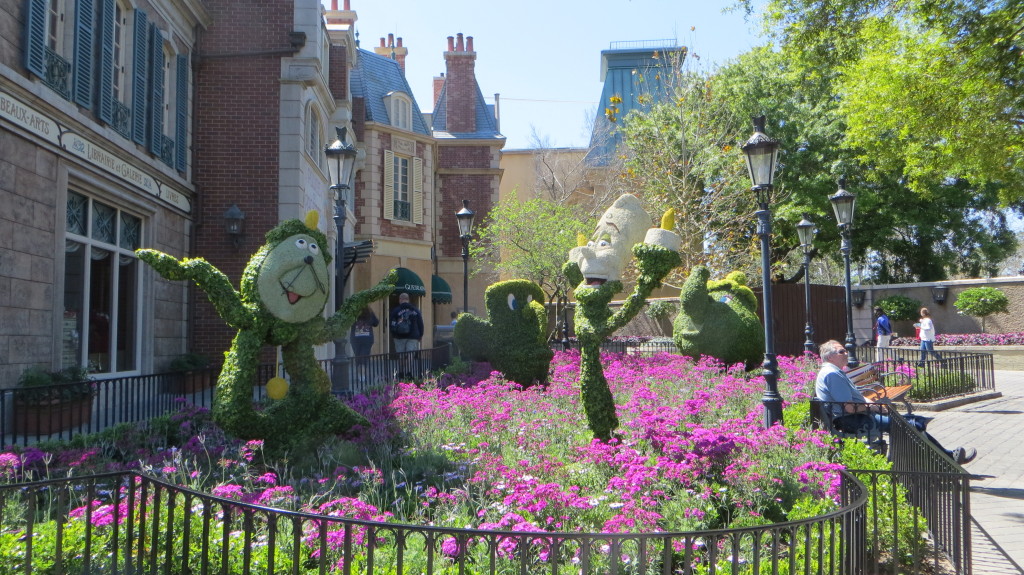 And there you have it!  We loved spending Spring Break at Walt Disney World, and I so wish we were doing so again this year!  It  was truly a lovely experience and one of our best trips to date!  I absolutely feel in love with the Flower & Garden Festival!Have you visited Walt Disney World during Spring Break?  What was your favorite thing about spending Spring Break at Walt Disney World?Thank you for joining me today! If you are looking for more Disney magic, you can make your way over to The Blogorail website to see all our members and their blogs, as well as all our previous loops!
Here is a map of our Blogorail should you happen to have to make a stop along the way and want to reboard, or joined us in the middle of the loop:
1st Stop – DISTherapy – Dining Tips and Tricks
2nd Stop – Love our Crazy Life – Tips for Surviving Disneyland Crowds
3rd Stop – Disney Mamas – Spending Spring Break at Walt Disney World (You are here! Welcome!)
4th Stop – Delightfully Disney  – Spring Break Resorts at Walt Disney World
Final Stop – Return to Disney – Tips for Traveling with Large Groups