Florida summers are hot.  And humid.  And while a summer visit to Walt Disney World is a fantastic family vacation choice, keeping the heat at bay may be quite the challenge.  Luckily, the folks over at Disney know that the grueling summer months in Florida can put the damper on many a family vacation, and they have created several water play options within their theme parks.  Our favorite?  The Casey Jr. Splash 'N' Soak Station.  Located in the Storybook Circus section of New Fantasyland, Casey Jr. Splash 'N' Soak is a fantastic way to keep cool even on the hottest, stickiest Florida days.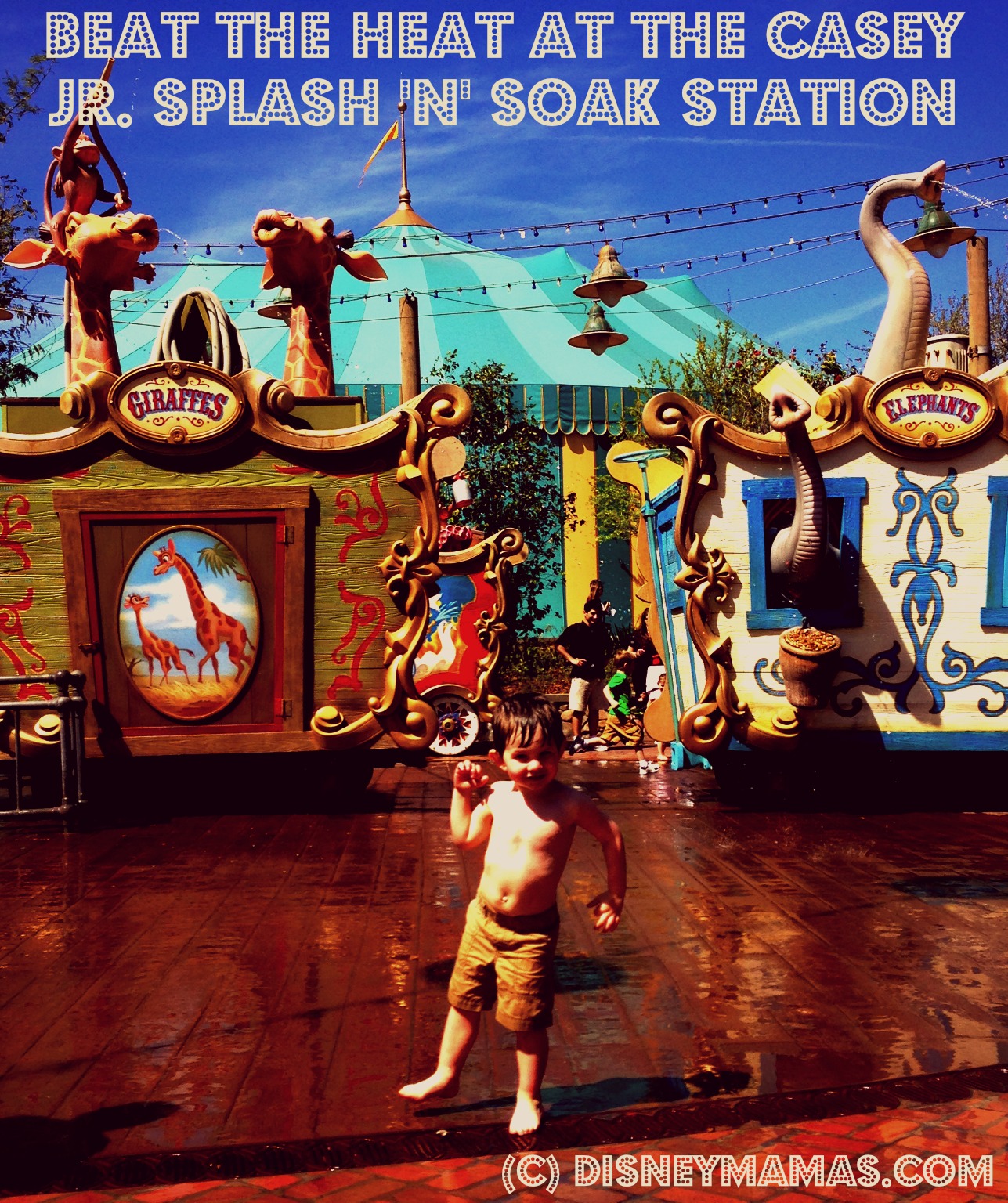 This adorable water play area features the circus train from Dumbo, complete with engine car, and two animal cars with giraffes, elephants and monkeys in the center, and a couple additional cars with camels and more monkeys around the sides encircling the center area.  It looks like the circus has just pulled into town, complete with embedded train tracks, a railroad crossing sign, lights strung overhead and telephone poles encasing the area.  It is truly some adorable Imagineering, and the first water play area to be so elaborately themed.
Playful animals spray water on squealing children, and the engine shoots water out through the smoke stack.  Your little ones, and probably your bigger ones too, will love cooling off in the cool water.  For adults that don't want to get wet there is a concrete and brick ledge separating the soak station from Big Top Souvenirs.  I was able to stay fairly dry here, with only a light, light mist, while my husband and son, Connor, chased each other round and round.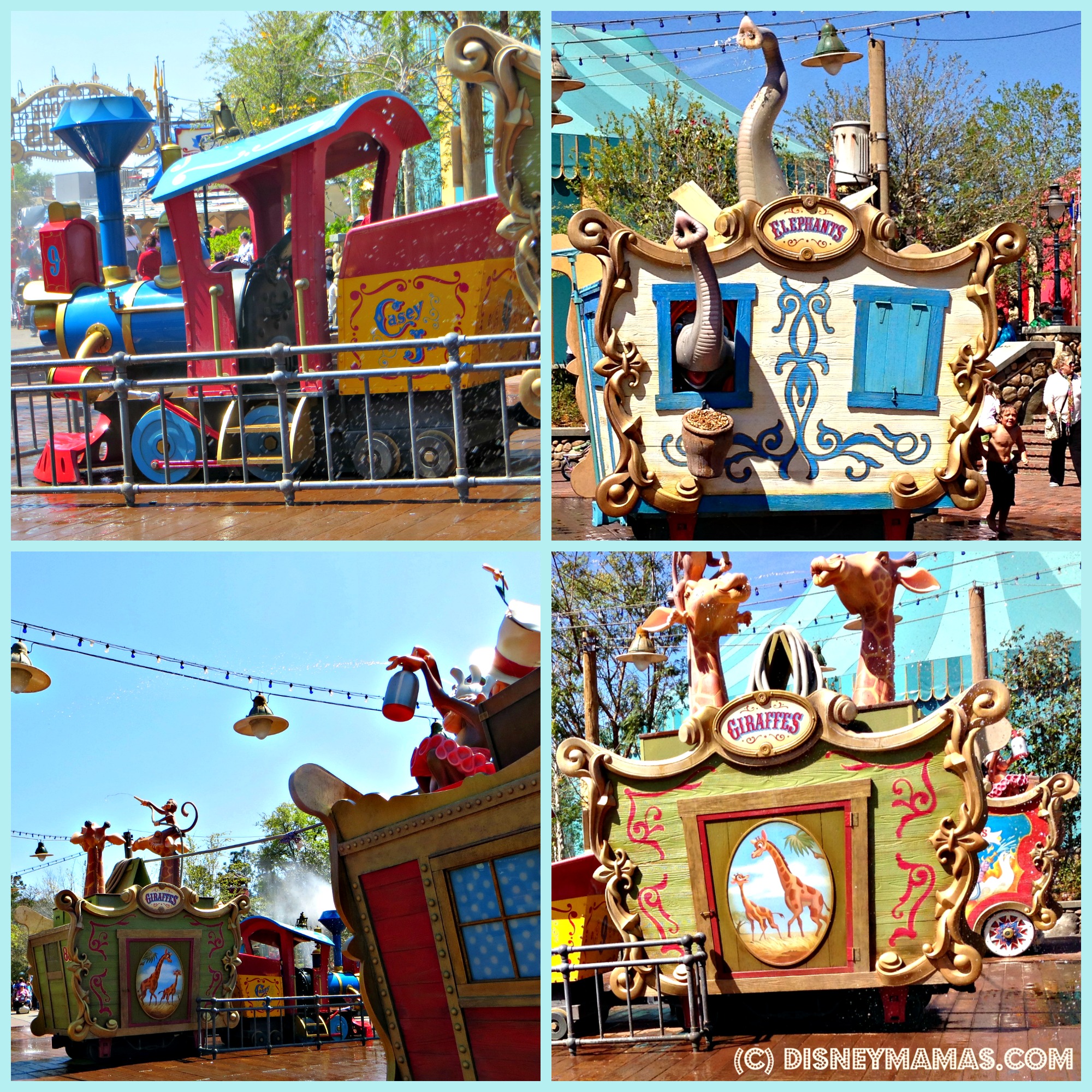 I highly recommend bringing a towel and a change of clothes with you, as your kiddos will get wet!  If you don't want to carry them all around the park with you, you can rent a locker at the front of Magic Kingdom.  For Connor we took off his shoes, socks and shirt and let him run around in his shorts.  This was also the case for many other children, and several of the girls had on swim suits while playing.
And the Casey Jr. Splash 'N' Soak Station in right at home in it's Storybook Circus location!  It is situated in the center of the area, just in front of the Fantasyland Railway Station and the Round House bathrooms, and surrounded by Dumbo, Big Top Souvenirs, Pete's Silly Side Show and a section of picnic tables and quick food options (including hot dogs much to my Connor's delight).
The Casey Jr. Splash 'N' Soak Station is a must-do for our family.  Connor has a great time playing with the other kids and it is the perfect way to stay cool in that Florida Sunshine.   My husband even enjoyed running around with Connor, although he wished he had had a spare shirt!  Luckily things dry quickly in the heat!
What is your favorite way to cool down at Walt Disney World?  Share with us in the comments below!
---
For more on this really awesome topic,
check out the other great posts from the Blogorail!
---