Hello everyone, and thank you for stopping by today as we join in on the Magical Blogorail's #RidingtheRails series this week with a celebration of St. Patrick's Day!  It's no secret among my family and friends that Raglan Road is my absolute favorite restaurant.  In the world.  I count down the days to my next meal there almost as deliberately as the countdown to my next vacation.  I will happily deal with Downtown Disney's lack of parking if it means a meal at Raglan Road.  Last year, while on our Spring Break trip, we not only got to dine at Raglan Road on our first night, but were able to take in a night of their Mighty St. Patrick's Week Festival, which spans ten days in March.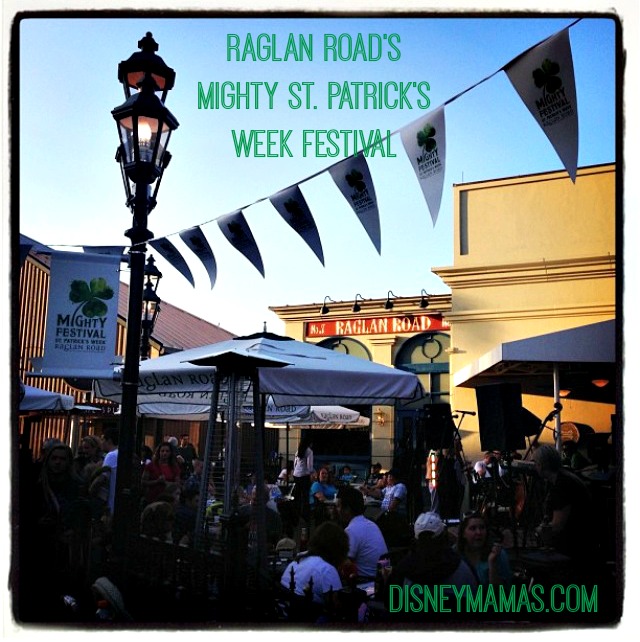 Raglan Road's Mighty St. Patrick's Festival is a celebration of all things Irish.  They bring in a spectacular line-up of Irish bands and dancers to perform throughout the day, and the area surrounding the restaurant comes alive with special face painting, stilt walkers, competitions, giveaways and more.  We had the opportunity to hear The Willis Clan perform out on the Patio Stage last year, and they were fantastic.   Toddlers in traditional Irish Step Dancing costumes is one of the cutest things you will ever see.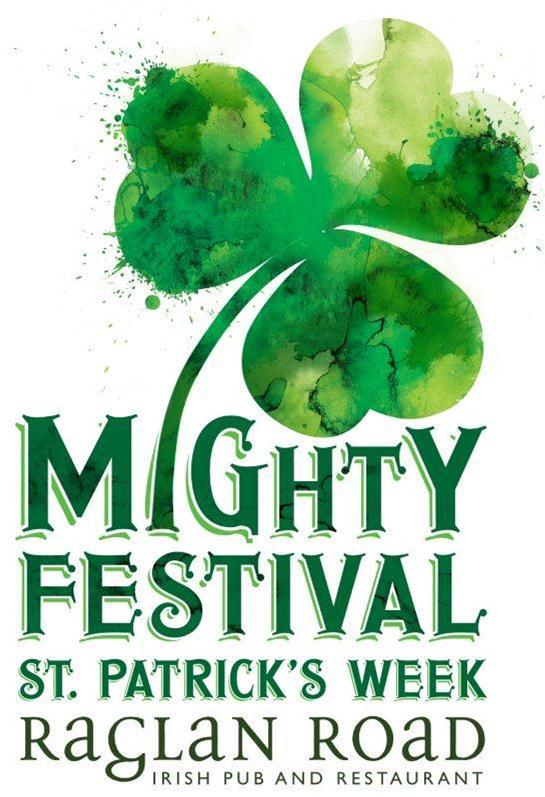 This year's entertainment line-up includes The Willis Clan, the always amazing Raglan Road Dancers, Ronan McCormack of Riverdance fame, U2 tribute band Elevation and many more.  To see there the complete list of acts check out the official webpage: http://www.raglanroad.com/the-mighty-festival-st-patricks-week
My son had an absolute blast dancing outside while we waited for our table.  He has always had and affinity for Irish music, but watching him do a little jig to the live music was a lot of fun.
He did some more dancing inside while we ate, as the dancers were coming around the restaurant with portable tap boards.  The Raglan Road Dancers never cease to impress me.  We also enjoyed the live band inside on the pub stage as well, and they sang plenty of Irish tunes for everyone to enjoy!
For dinner I had the Salmon of Knowledge, which is/was my favorite dish at the restaurant (sadly they have a new salmon dish in it's place…I guess I'll have to try it to see how it compares), while my husband tried the Fish & Chips  and Connor enjoyed the Irish Mac 'n Cheese.  Dessert, however, is my favorite part of the meal.  I have four words for you: Ger's Bread & Butter Pudding.  Or, as most people call it, Raglan Road Break Pudding.  That is all I need to say.  I have plans to make this at home for St. Patrick's Day this year, and I can only hope it is half as good as the delectable dish served at Raglan Road!  Chris tried the Dundon's Delight (some sort of ice cream thing), and Connor had the kid's Chocookberry Sundae.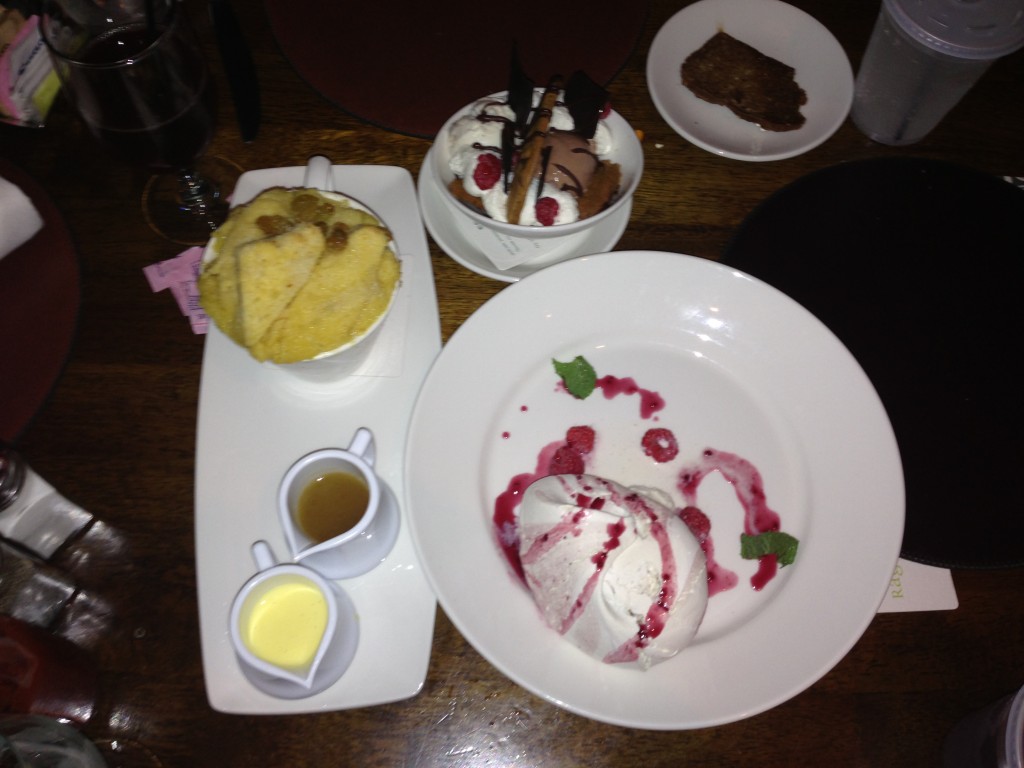 In all seriousness, even if you don't like bread pudding you MUST try this version.  It is divine.  It's like eating little bites of heaven.
I'm drooling.
Have you had the chance to experience Raglan Road on one of your Walt Disney World vacations?  Do you have a favorite dish?