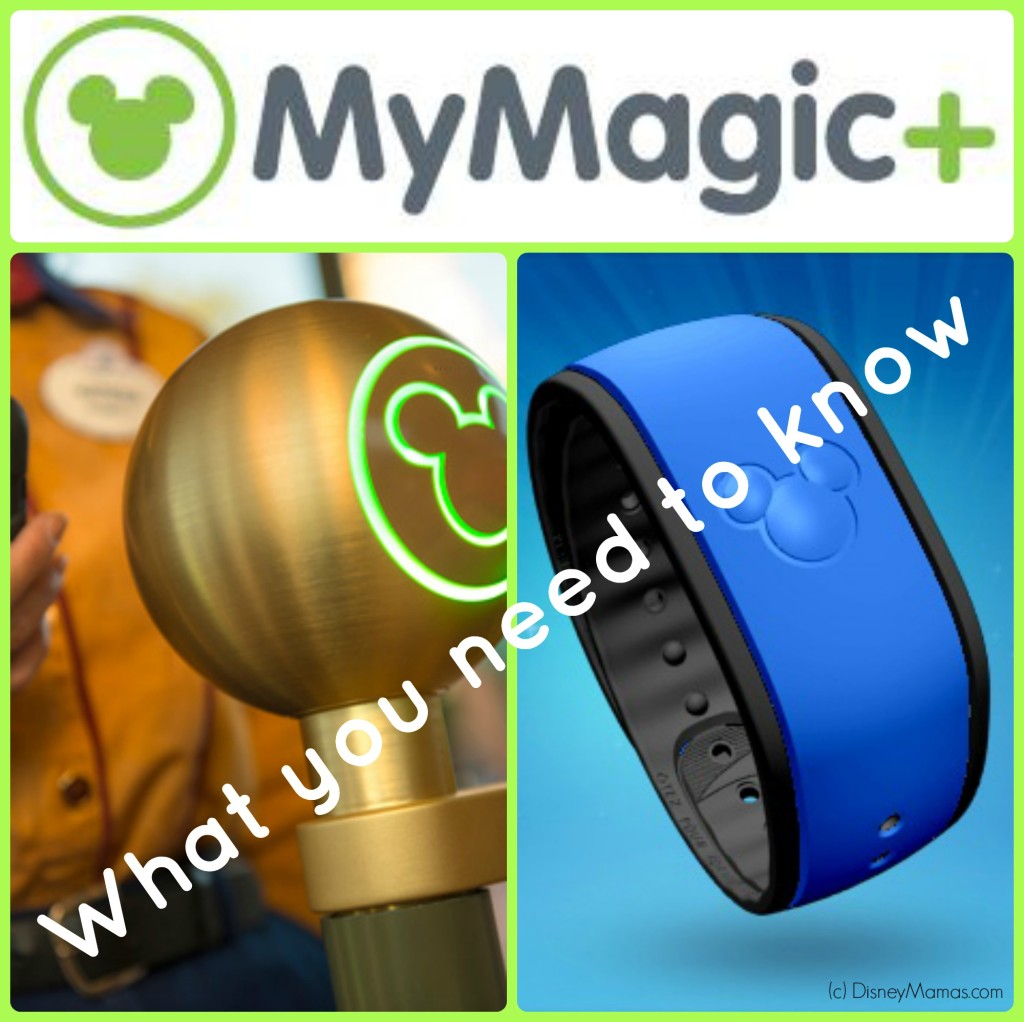 If you haven't heard of MyMagic+, FastPass+ or Magic Bands by now, and are actively planning a trip to Walt Disney World then this is a must read!
My family recently finalized our trip plans for our upcoming Walt Disney World vacation!  Since this is our first trip using MagicBands and FastPass+ I played around with the MyDisneyExperience website quite a bit on Sunday.
What I learned was this: you can read a lot about the system, but until you actually get in there and play with it you are not going to fully grasp just how extensive the programming for the entire MyMagic+ software truly is.
In my efforts to help you plan your Walt Disney World vacation I decided to write a blog series on using the MyDisneyExperience website, ordering MagicBands, booking FastPass+ times, and using the program in the parks.
So let's get started!
Today, I'm going to cover what you need to know when customizing and ordering your parties MagicBands.
MagicBands will function as your resort room key, theme park ticket, FastPass ticket, PhotoPass card, credit card, and possibly more.   This will effectively eliminate the need to keep track of multiple items that are essential to your Disney Parks experience.  For example, we are DVC members and have annual passes.  When we go to the parks we need our DVC ID, annual passes and Key to the World card, in addition to any paper FastPasses we obtain throughout the day.  That's four things that are all credit card sized or smaller that we have to keep up with for each person in our family.  Now, we can simply each wear our MagicBand and have all of this documentation loaded to the band itself.  No more trying to shove everything back in my wallet!
When I initially logged into my account this screen automatically popped up, I believe because I am 60 days or less away from my trip.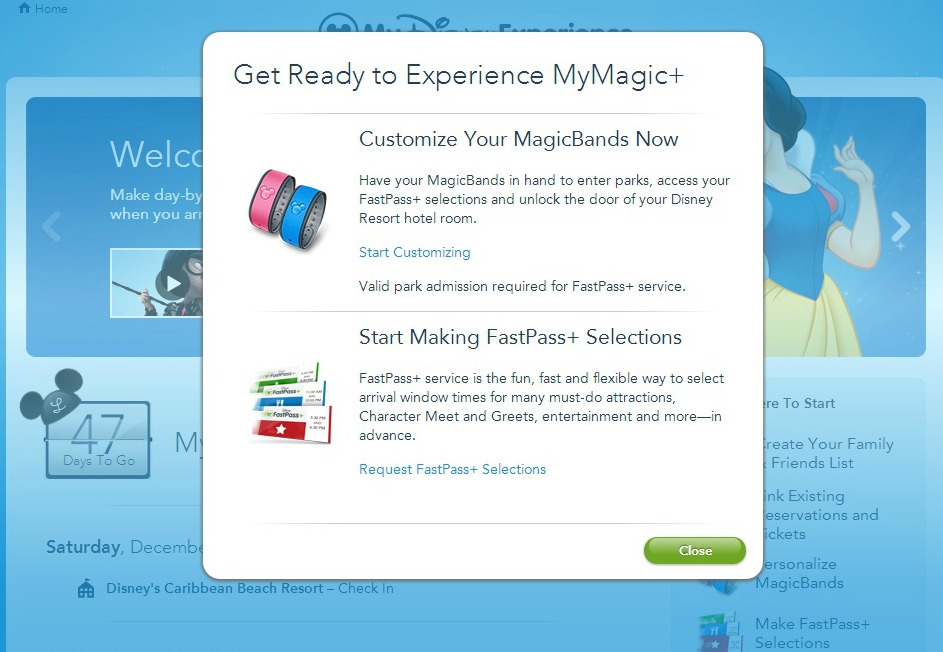 (If it doesn't, then you can go to your profile and select the option to order your bands.)
After selecting the Customize MagicBands option you will be taken to a page to review your reservations and link reservations to individuals.   MagicBands currently have to be ordered one month in advance of your trip.
Here is where I ran into my first issue.  In the list of members of our party my husband was not listed, but my son was listed twice.  Further, we had several old Walt Disney World Key to the World cards listed next to each of our names, but not the numbers for our APs.  We had to call Disney to get all of that sorted out, but once it was we were good to go.  According to the Cast Member we spoke to, this was happening because my husband has his own account with Disney, and the system is having a difficult time allowing an individual to be a part of more than one account.  She had to delete his Disney account in order to get his reservation to link with our party.  She did state that this is something they are working to fix, but for those of you travelling with extended family this could cause some issues.
Once she was able to fix that I was able to link our AP tickets and order bands for each of us.   You can customize the band for each member of your party.  Simply click the customize button next to their name and you will be taken to a page to select the color, input the name and then save your options.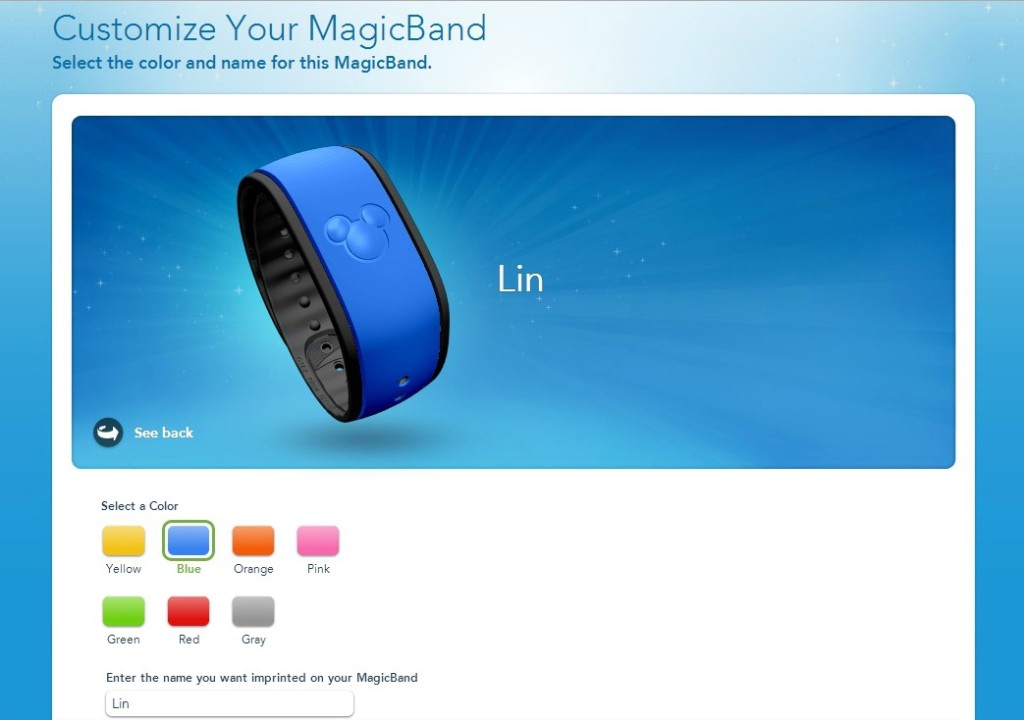 Once you have customized each band and saved your selections the text on the MagicBands and Cards page will change to reflect that all MagicBands have been customized.  If you are like me you will hit done, and when it takes you back to the homepage you will return to the MagicBands and Cards page again thinking that it routed you home in an error.  Surely there is some confirmation screen that your MagicBands have been updated, right?  Wrong!  I probably did this 10 times before finally contacting someone only to be told that once all bands have been customized they have also been ordered.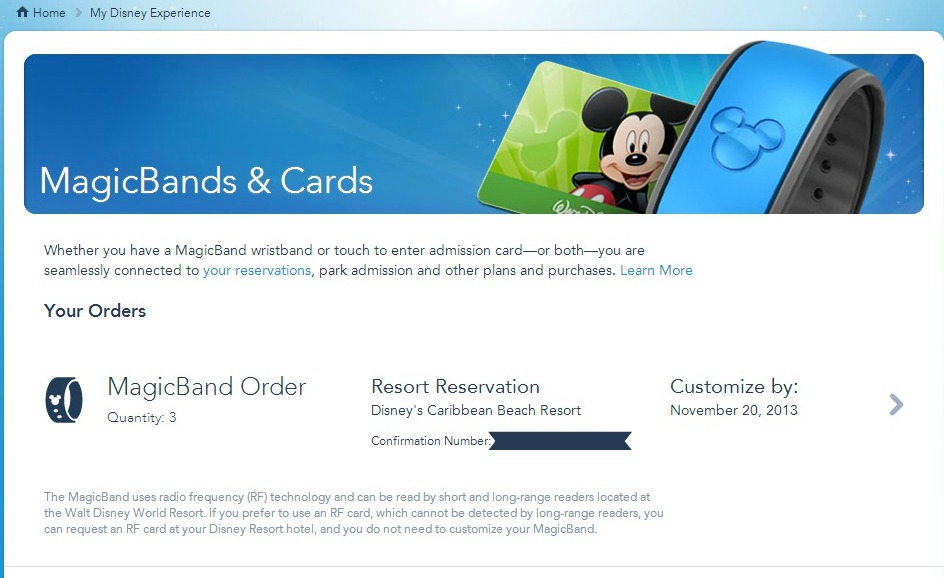 And now I wait for them to arrive!  If I change my mind on the color of band I want, I have until 30 days prior to my arrival to re-customize the MagicBands.
Have you ordered your MagicBands yet?  What color will you be requesting?
Ready to make your FastPass+ Reservations? Check out our post, Disney Vacation Basics – Understanding FastPass+ for a step-by-step guide!