Welcome to those of you joining me from Disney with Babies, Toddlers & Preschoolers, and those of you just hopping aboard. I am the 4th stop on our Magical Blogorail loop this week!  Our topic today is Disney Vacation Basics, and I'm sharing tips for using FastPass+ at Walt Disney World.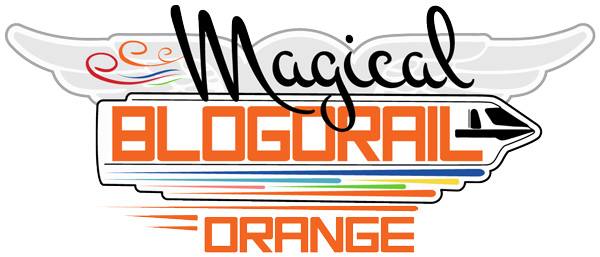 FastPass+ was rolled out to Walt Disney World Theme Parks as part of the MyMagic+ initiative last year. It is a way to pre-schedule your ride times for Disney attractions, shows, parades and character greetings, sort of similar to scheduling your dining reservations. It is a simple system to utilize…once you get the hang of it!
Disney FastPass+ service makes your vacation better than ever by allowing you to reserve access to some of your favorite Walt Disney World experiences before you even leave home.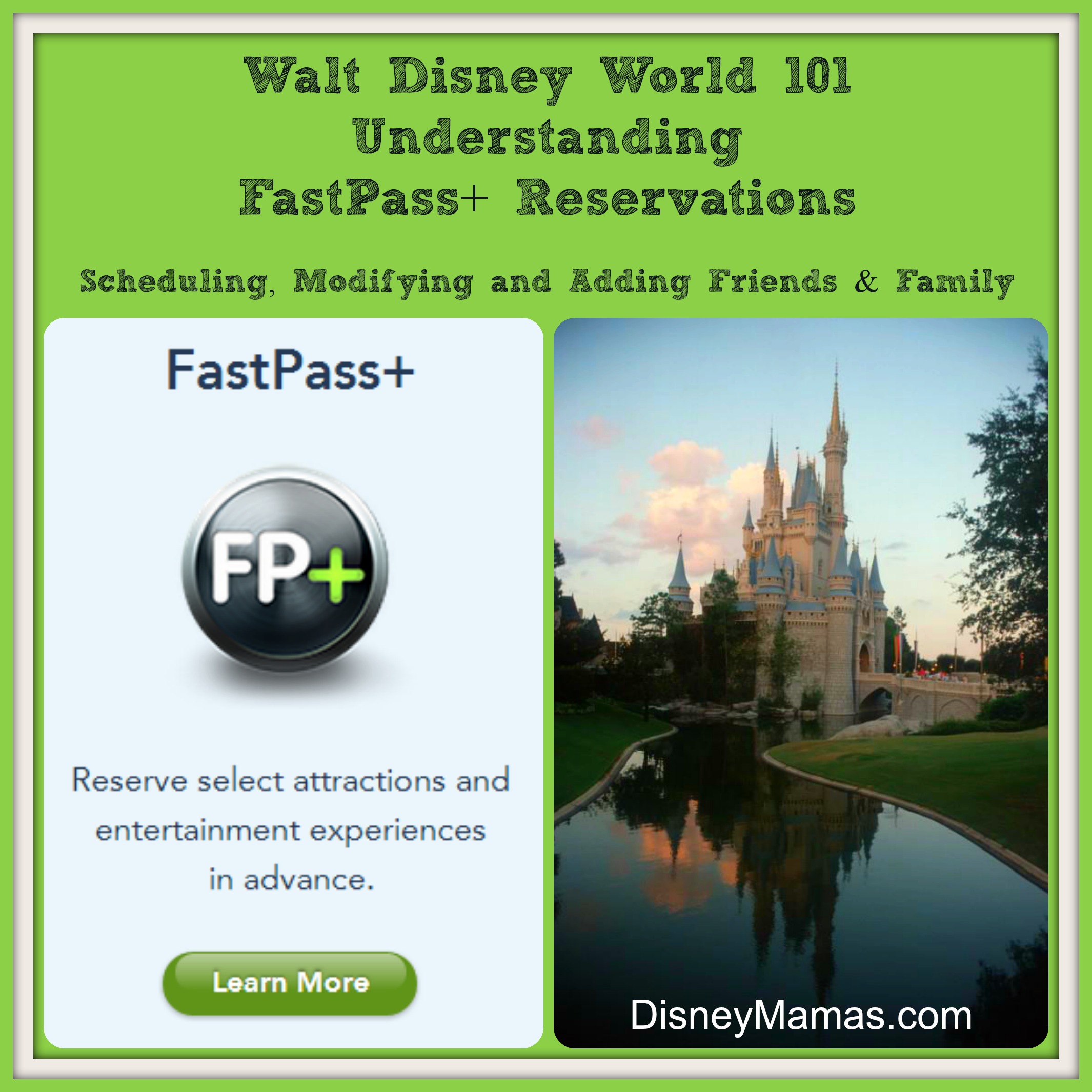 FastPass+ Basics
You must possess an active Walt Disney World ticket, linked to your MyDisneyExperience.com account, prior to scheduling your FastPass+ experiences.
You can pre-schedule 3 attractions for each day of your Walt Disney World Vacation for a single park.
Guests staying on property at a Walt Disney World Resort hotel can schedule their FastPass+ reservations 60 days prior to arrival for your entire stay.
Guests staying at other hotels can schedule their FastPass+ reservations 30 days in advance on a per day basis.
WDW and Premier Annual Passholders can schedule 7 days of FastPass+ experiences within a 30 day time period. However, if you are staying as a guest at a WDW Resort hotel you can schedule 60 days in advance for your length of stay OR 7 days, whichever is greater.
FastPass+ is FREE to all guests.
Your FastPass+ selections are stored on your MagicBands.
Once you have used your 3 daily, pre-scheduled FastPass+ reservations you can schedule additional FastPass+ experiences, one at a time, by visiting one of the FastPass+ Kiosk locations, located in each WDW Theme Park.
Children under the age of 3 do NOT need a FastPass+ Reservation.

Scheduling your FastPass+ Reservations Step-by-Step
This is where it can get a little tricky. You will use the MyDisneyExperience.com website or mobile app to schedule your FastPass+ experiences when your reservation window opens. If you are staying at a WDW Resort you should receive an email letting you know that your window is open, but I know from experience that the email doesn't always make it to your inbox.  I recommend setting a reminder on your favorite calendar app to notify you when your FastPass+ window will open so you don't miss out.  Availability is first come, first served, and several attractions will fill up almost immediately (take it from a travel agent who has stayed up to many a midnight to help a client book Anna and Elsa's meet and greet).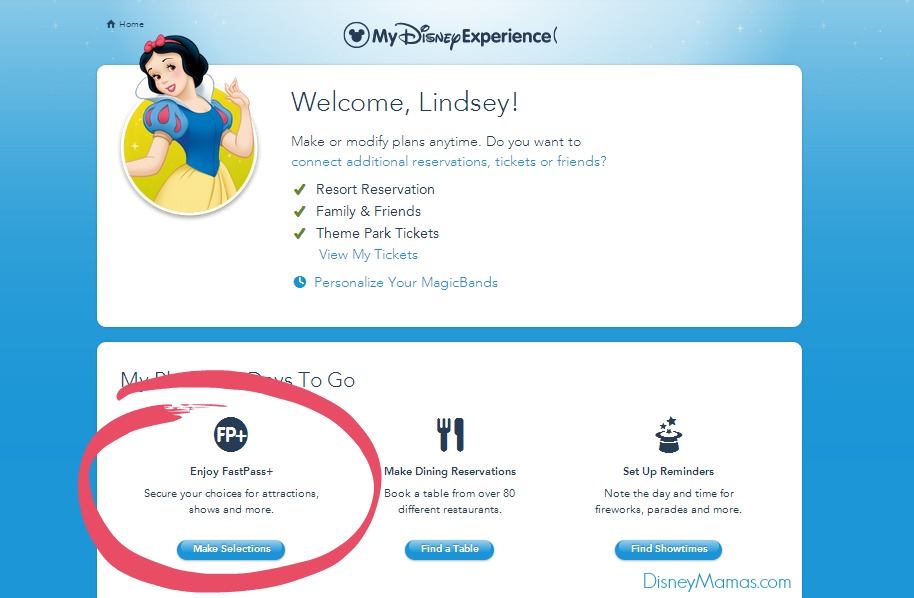 Once your window has opened log-in to your MyDisneyExperience.com account.
Once you have clicked to Make Selections you will be taken to a page to select the members of your party that will need a FastPass+ Reservation. Click each name and submit
Select your date and theme park of choice from the screen
Select your experiences from the list provided and click Next  
Select the offer set that best works for your plans, keeping in mind that you can change the times for most attractions later.  Make sure you schedule enough time between attractions to allow for walking and unexpected (shopping) delays.  Click Done
You will be taken to a confirmation page, and from there you can select additional FastPass+ experiences for additional days of your trip.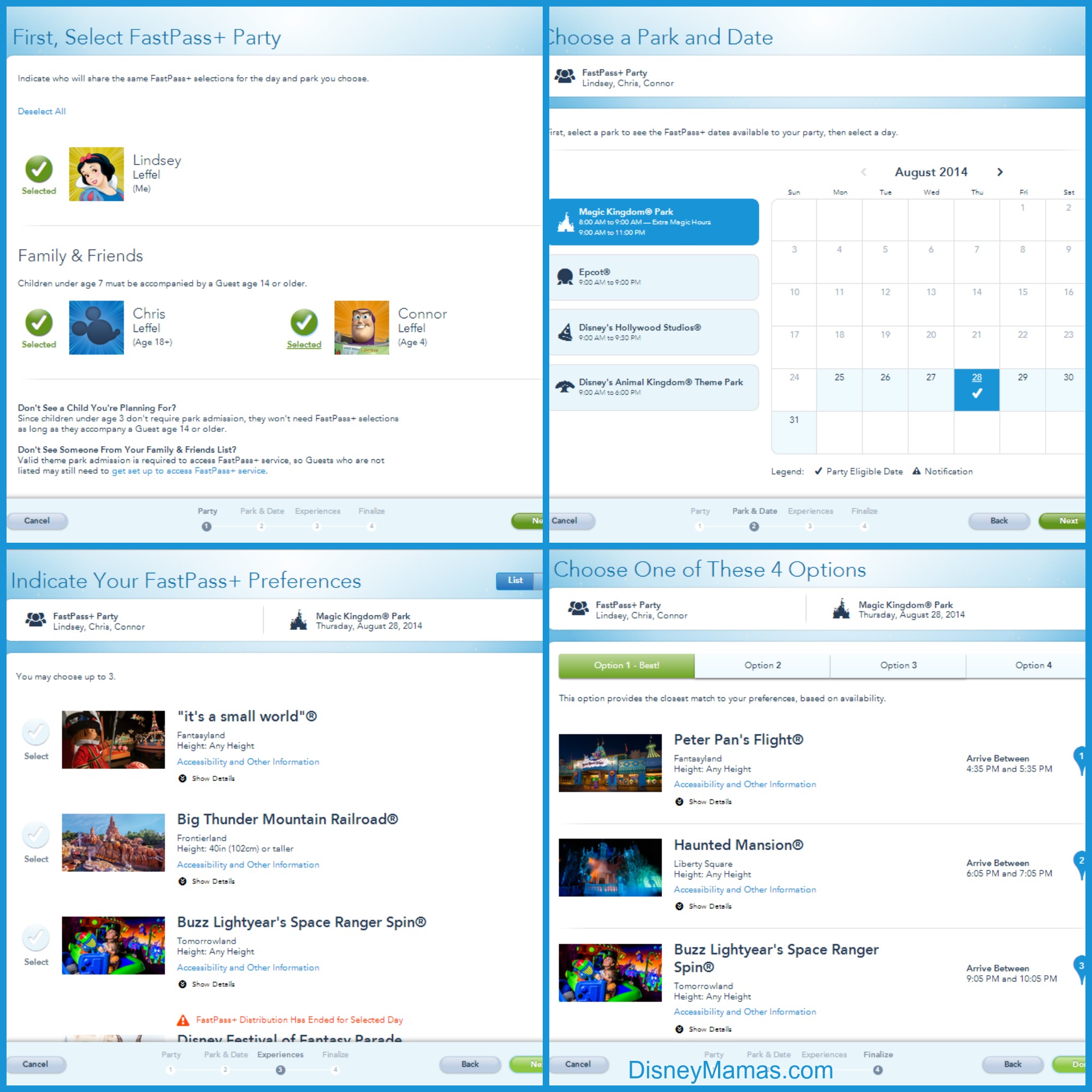 Modifying your FastPass+ Reservations Step-by-Step
Inevitably you will want to edit a FastPass+ experience. Maybe your party is splitting up for a ride or you simply don't like the time slot assigned, etc. It is pretty easy to modify your experience!
In your MyDisneyExperience dropdown box, or the side toolbar under Plan and Manage, click FastPass+. You will be taken to a page where you can make selections for a new day, modify an experience or cancel a FastPass+ reservation.
Select Update FastPass+
Select the date you wish to update
Select the experience you wish to modify and click Change Experience button OR choose Select New Time from the blue box on the right-hand side.
*If you choose Select New Time you will be presented with a dropdown box of additional time blocks.  Select the one that most fits your needs, the party members it applies to and then the Update button.
*If you choose Change Experience you will be taken back to the page where you select from various attractions. Select the new experience you wish to schedule, then an arrival time and the individuals who will be changing their experience, and click Update. This is a very easy way to modify individual people within your reservation, say if some want to ride thrill rides while others don't. If you only change the experience for part of your party, the remainder of your party will still reflect the original FastPass+ selection.
Click Close and you will be taken back to the FastPass+ Service Page

Adding Friends or Family to your FastPass+
One of the neat features of MyDisneyExperience is the ability to collaboratively plan with other friends and family. If you are travelling with another party you can invite them to co-plan with you, and they can give you (and/or you can give them) the ability to make FastPass+ reservations for their party. Just make sure you are all on the same page before proceeding.
Navigate to the FastPass+ section of your MyDisneyExperience site using the instructions above.
Select the person in your party who's FastPass+ reservations you would like to copy to a friend or family member and click Next.
Select the person in your friends and family list that you would like to copy the selections to and click Next
Confirm your choices and click Next to save.
Your confirmation screen will indicate any time overlaps.  This will occur if the exact window of the original FastPass+ experience is not available, and will place your friend of family member in the closest matching time spot.

Whew! This got long! I had planned to break down the FastPass+ attractions and park attraction tiers, but I don't want this to drag on.  Please check back next week for an additional post.
If you need help ordering your MagicBands I wrote a post on that a while back – MyMagic+ ~ MagicBands
Thank you for joining me today. Your next stop on the Magical Blogorail Loop is Heidi's Head. Heidi will be going over the basics of the Disney Dining Plan.
Here is the map of our Magical Blogorail should you happen to have to make a stop along the way and want to reboard:
1st Stop ~ Capturing Magical Memories – Walt Disney World Park Tickets
2nd Stop ~ I Am a Mommy Nerd – Disneyland FastPasses
3rd Stop ~ Disney with Babies, Toddlers, and Preschoolers – Resorts
4th Stop ~ Disney Mamas – Understanding FastPass+ at Walt Disney World (You are here)
Final Stop ~ Heidi's Head- Dining Plan Basics