Welcome to those of you joining me from Disney with Babies, Toddlers, & Preschoolers and those of you just hopping aboard. I am the third stop on this month's Magical Blogorail Orange. Today I'm sharing with you my three favorite Walt Disney World photo spots!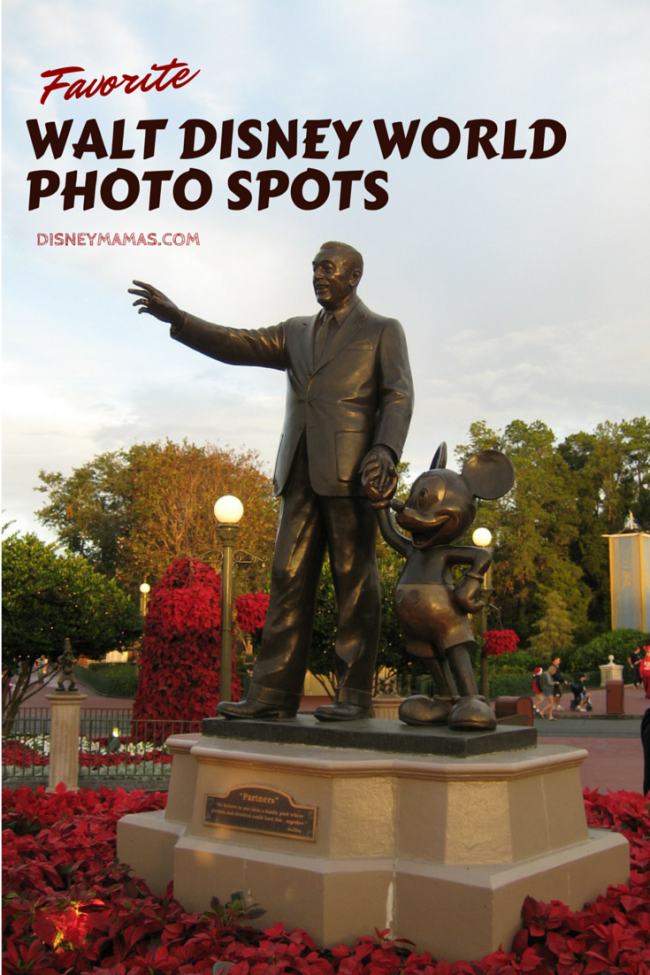 Taking pictures of our Walt Disney World travels is something I am very passionate about. Looking at the photos from past trips always brings back a flood of wonderful memories, and takes me back to a specific time and place. I have boxes of photos (which I really need to scan digitally!) dating back to my first trip in 1992 when I was 11 years old. I can literally watch myself grow up in my childhood images, and am watching my son Connor grow up in our own photos. His first trip was at 13 months and he is now 5!
There are a few photo spots that we like to return to each trip, and I've narrowed it down to my three favorite Walt Disney World photo spots to share with you today.
1. Prince Charming's Carousel
Back in 1992 my mom snapped a shot of me on the carousel at Magic Kingdom which was a favorite image from the trip. I adore horses, so it was a very fitting picture. She took a similar picture of me each subsequent trip. Following in tradition, we took one of Connor on his first trip, and have taken a one each trip since. It is a fun photo tradition for us, and one of these days I will get around to putting them in a collage together!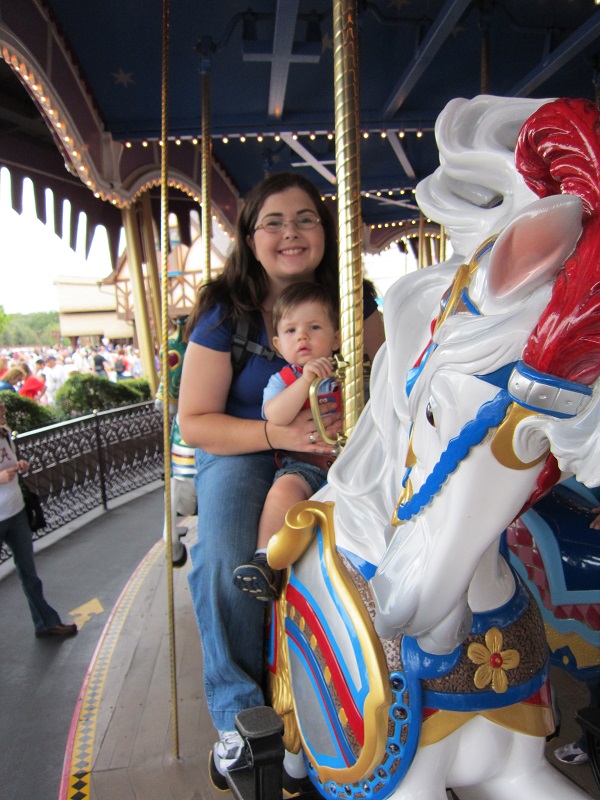 2. Sorcerer Mickey
Sorcerer Mickey is my favorite character to meet. He is literally the only one we will wait more than 10 minutes for, and we make sure to always get our picture with him. On Connor's first trip he latched on to Sorcerer Mickey and wouldn't let go, thus earning him the nickname "The Mouse Snuggler" for quite some time. The Sorcerer Mickey Meet & Greet is located at Disney's Hollywood Studios in the Animation Building.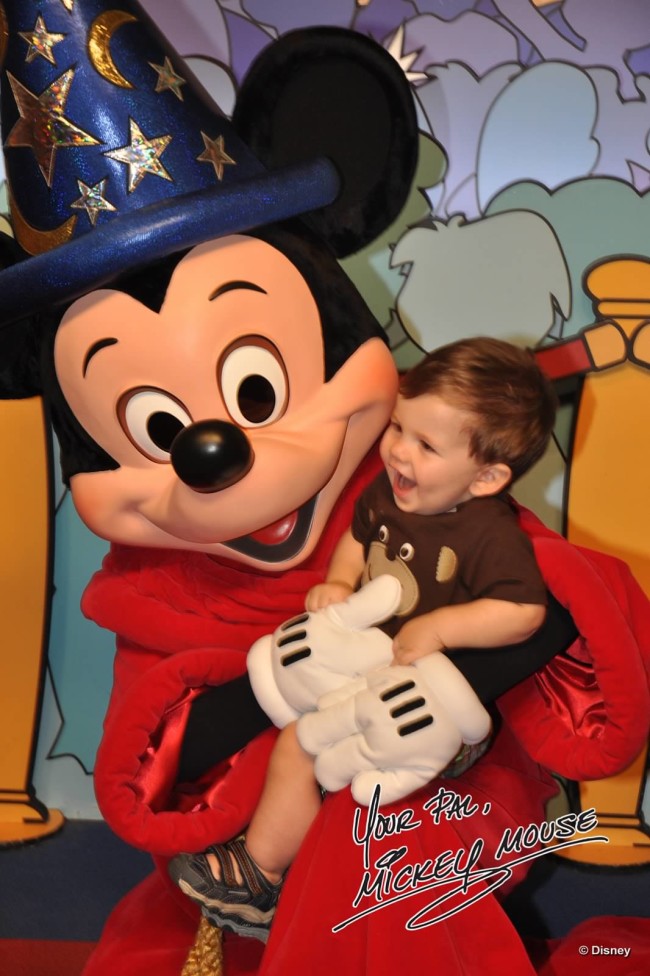 3. Partners Statue 
Walt is present throughout the parks, but there is something about this statue that is very special. I don't much care about Cinderella Castle behind it, but the statue in particular. Walt and Mickey, partners to the end. This is a spot I photograph relentlessly, always trying for the perfect shot. We have multiple family shots taken here, take pics of the statue alone in the morning and evening, and sometimes I literally just stare at it. It's just special. And it always will be.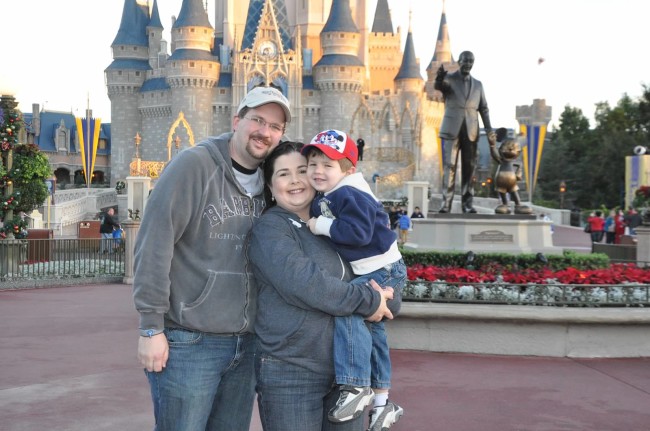 Do you have a spot where you take a traditional photo on each trip? I'd love to hear about it!
Thank you for joining me today! Your next stop on the Magical Blogorail Loop is Sparks of Magic!
Here is the map of our Magical Blogorail should you happen to have to make a stop along the way and want to reboard: