Welcome to this month's Magical Blogorail Blue loop. Today we are sharing the must-dos on your first Disney vacation.
---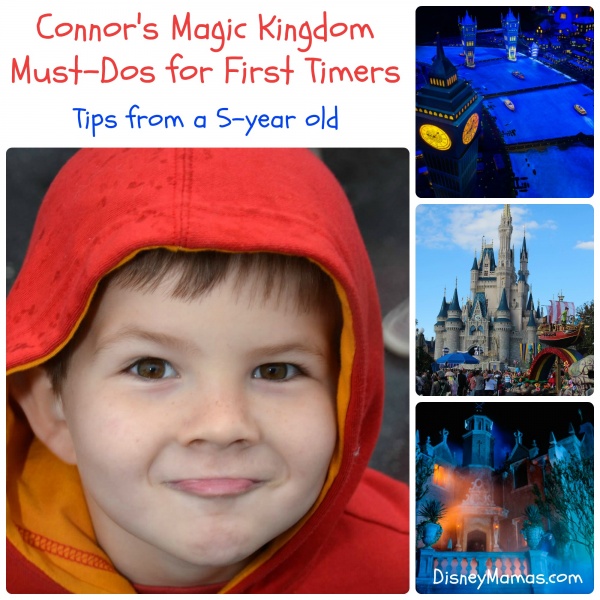 Connor, my 5-year old, has been travelling to Walt Disney World since he was 13 months old. By now he's basically an expert, and often when I pick him up from preschool he tells me all about the make-believe trip that he and his best friends Cole and Julianne took to Walt Disney World during their free time. They make pretty elaborate plans, these three, and Connor is always the planner; making lists of what rides they should go on and where they should eat. So, I thought it would be fun to let Connor share his thoughts on what attractions and experiences there are at Magic Kingdom that are absolutely not to be missed for the first time visitor. So, without further ado, here's my interview with 5-year old Connor, who started this interview by saying "It's time to do the must-dos!" (which any WDW veteran will totally get).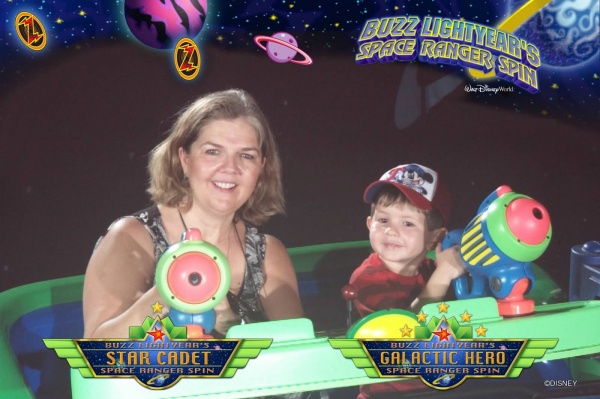 Connor, what's the first thing a kid should do the first time they go to Magic Kingdom?
"You have to go on Buzz! The guns can shoot at targets shaped like Zs and earn points. One is spinning with like 5 targets and if you hit it you'll get 1,005 points. It's awesome. But it's better at Disneyland because you can pick the guns up.
So, after Buzz what should you do?
After Buzz you have to go on The Haunted Mansion. If you don't have a FastPass you can do the games in the long line. Like the riddle and the push books.
What's so cool about The Haunted Mansion?
All the ghosts try to scare you, and the zombies. The zombies are the ones that pop out and have skeleton faces. Those ones are kind of freaky. They don't have arms. I think they do not have bones.
My favorite part is getting in the Doom Buggy. Because it's called a Doom Buggy. My other favorite part is the floating candle. You should go in the stretching room for your first time, but if you don't like it the next time you can tell the person in the line by the door and you'll get a yellow card and you can skip the stretching room. That's what I do.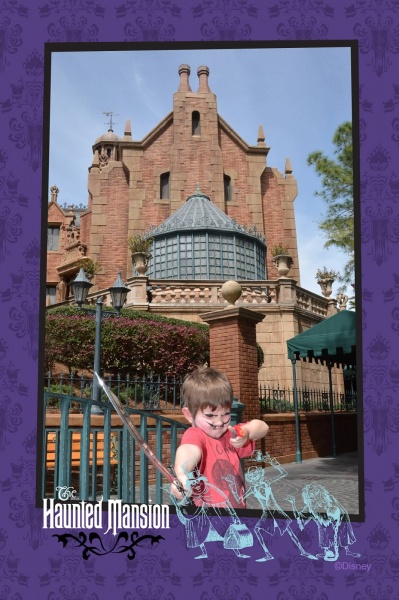 What else should you do at Magic Kingdom if it's your first time there?
Well, you have to go on Peter Pan, because the pirate shop that Capt. Hook is on shoots at you. And, because you can look down and see the city with boats and cars. Once when I was there one of the Indians was missing, but then the next time we went the Indian was back!
After Peter Pan you just have to go on Goofy's Barnstormer. It goes down little hills and one big hill. It goes up a tall tower and down and up and up and down. I did not like Goofy's Barnstormer, but if you like it you can go on it whenever you want and then you might even love Space Mountain.
Have you been on Space Mountain?
Oh no! I will not go on Space Mountain. It would be too fast!
I also like the People Mover. I like it because it's called People Mover, and it moves people. And I also like it because it has the little town of Disney with the trains and the monorails. I think it's Epcot. I like the shooting stars right before you go in Space Mountain and you can see inside Buzz, even the spinning target where you can get 1,005 points. And then you move to the Pizza Bot. He's  a robot that looks like he's delivering pizza.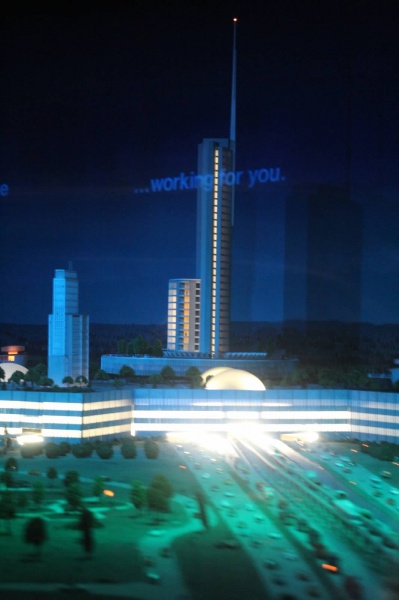 Do you have any favorite places to eat at Magic Kingdom?
I like to eat at Tony's Town Square. It's big and golden and it has the Lady and the Tramp statue. But you can't drop coins in the fountain; it's against the rules. I like to eat the spaghetti and bread for dinner.
I also like mini corn dogs at Casey's. They are not made of corn but they are called mini corn dogs. They taste like bread and hot dog, and they are sweet. I like to dip them in ketchup. They are called mini corn dogs because they look like little corn fritters.
Is there anything else a kid should make sure they do if they are visiting Magic Kingdom for the first time?
Oh yes. You have to see the fireworks. You can even go on a fireworks cruise. If you go on a fireworks cruise you get to eat snacks, even Doritos. And also you go over the waterbridge and the cars go under you . And you can see the parade on the water. If you are watching the fireworks from Main Street you can see Tinkerbelle which is cool. My mom calls her Stinkerbelle. And also from Main Street you can see the castle change to like Fire Pirates and Wreck-it-Ralph.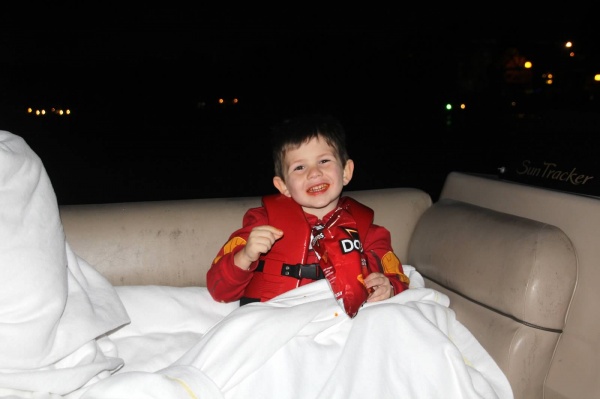 Also, if its your first time you have to go on Dumbo the Flying Elephant. If you wait in line you can go in the circus playground and then when it's time to go they page your Mommy and Daddy and you go and get on Dumbo. Don't forget to buckle up. There is a knob to make you go up and down. It goes kind of high, but it's not scary.
And there you have it! The best must-do attractions at Magic Kingdom, as described by a 5-year old Disney veteran. Connor had a blast being interviewed and is already set to give me his Epcot must-do list soon! I hope you enjoyed his experiences!
---
---
Here is the map of our
Magical Blogorail Blue | First Timer Must-Dos
Loop: