Welcome to the next stop on Magical Blogorail Blue. Today we are discussing traveling to the Disney Parks with toddlers.
---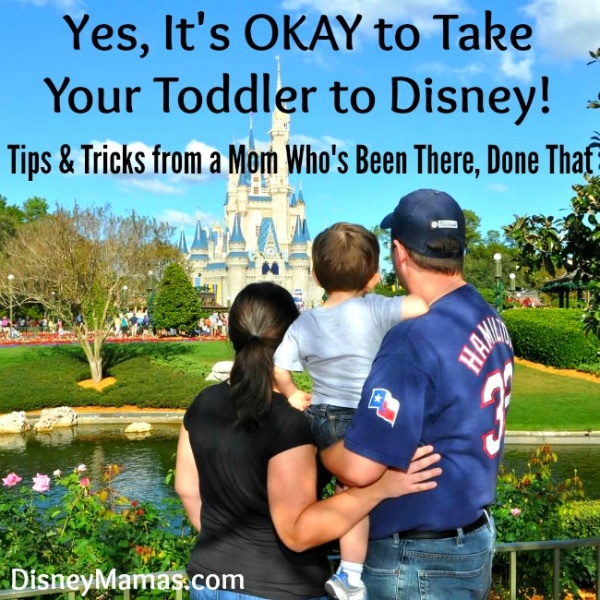 We love to travel to Disney Parks, and we do so with as much frequency as we can muster. We began taking our son, Connor, when he was 13 months old and have travelled to various Disney Destinations with him at least twice a year since that time. A lot of people think we're crazy, and maybe we are just a little bit, but we LOVE visiting Disney as a family, and his age has never been a concern for us. Some of the most frequent comments we receive, however, are "we're going to wait until our kids are old enough to appreciate the trip before we spend the money",  "why would you EVER want to take a toddler to Disney?" and "Is it worth it?". For some reason people have a stigma about visiting Disney Destinations with little ones. So, I'm here to tell you that yes, it's OKAY to take your toddler to Disney! There is no such thing as too young, or too old for that matter! So pack your bags and join me as we discuss why taking a toddler to Disney is an incredible experience for the entire family, and how to make the planning process as smooth as possible.
Let's start by discussing the above questions – which are basically all saying the same thing in my opinion, "will it be worth the time, effort and money?". In short, YES! Traveling to a Disney Destination with a toddler is a truly magical experience. You get to experience the parks through their eyes; eyes that view everything with wonder, excitement and belief. To them, that really is Mickey Mouse, and Tinkerbell really did fly out of the castle. The years of true belief are fleeting, and I encourage you to take advantage of them while you can!
And don't discount your own memories. Some of the most wonderful memories my husband and I have from our early family years are from time's spent at Disney. Does Connor remember them? Probably not. But, that isn't the point. Chris and I DO! We remember the first time we walked down Main Street, U.S.A. together. We remember exactly what his first attraction was (Dumbo, in case you're curious), we remember taking him for his first haircut at Harmony Barber Shop, and we remember the first time he met Mickey Mouse. Connor enjoys looking back through pictures from our first couple of trips, and whether he has any real recollection of those first trips or not is less important than they joy he gets out of seeing himself with Mickey Mouse for the first time. Those memories are precious to my husband and I, and to my parents who accompanied us on our first trip, and I wouldn't trade them for the world.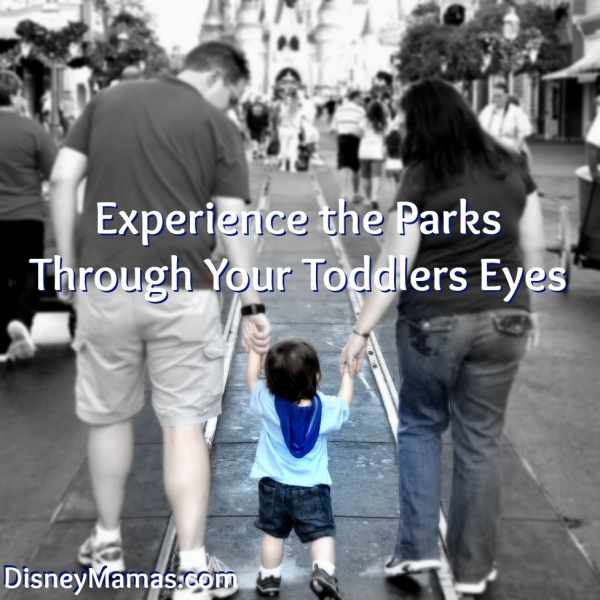 Consider this: Disney Parks were BUILT with families in mind! There are attractions, shows and experiences that have been specifically developed to appeal to children and adults of all ages. Infants and toddlers are completely taken in by attractions like it's a small world and Dumbo, and the colors and floats in the Festival of Fantasy Parade are a delight for any age. Even Disney Resorts reach out to this demographic with colorful rooms and playful themes at resorts like Art of Animation and Pop Century. Plus, did you know that children under 3 travel for free to Walt Disney World and Disneyland? No ticket cost, and they can even dine for free at most buffet's on property (but you will have to pay to order them something at a quick-service or traditional table-service restaurant).
Additionally, each Disney Park features a great Baby Care Center where parents, infants and toddlers can enjoy a nice area to rest, change diapers, nurse, read, or just take a few moments away from the over-stimulation that can occur in the parks themselves. These little oasis' make for a perfect mid-day break and are specifically designed to make your trip with your little one even more magical. And if you're worried that taking your toddler will limit your own ability to ride the attractions you're used to, don't worry! Disney's Rider Switch Service will make it easy for everyone to enjoy their favorite height-restricted attractions!
True that travel with a toddler will take a bit more planning than traveling with older children. This is where using a dedicated Disney Travel Planner to assist in this process is an excellent decision. We recommend one of the agents at Once Upon a Time Vacations, an Authorized Disney Vacation Planner Agency. The agents at Once Upon a Time Vacations are moms and dads who have traveled extensively to Disney Destinations with their children at all ages, and they can make suggestions, provide advice and guide you to the right accommodations and vacation package components that will make the planning process as stress free as possible. And, then will even help you create an itinerary that is custom designed to help you make the most of your Disney Days without wearing your little one out too much!
It's time to realize how magical it can be to take your toddler to Disney!
---
Here is the map of our Magical Blogorail Blue | Traveling to Disney with Toddlers Loop: