Welcome to those of you joining me from Disney Nouns and those of you just hopping aboard. I am the Final stop on our Magical Blogorail.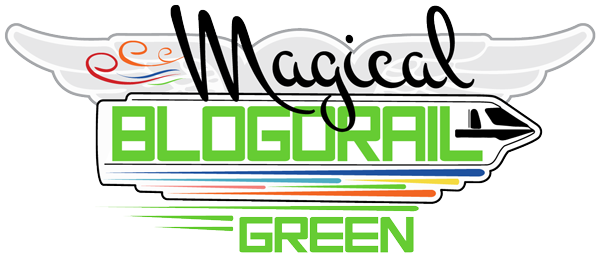 One of our favorite parts of cruising  is enjoying the pool areas.  And Disney Cruise Line has the best pools in the industry.  With three different pool areas to enjoy, plus special water features that vary by ship, there is truly something for everyone!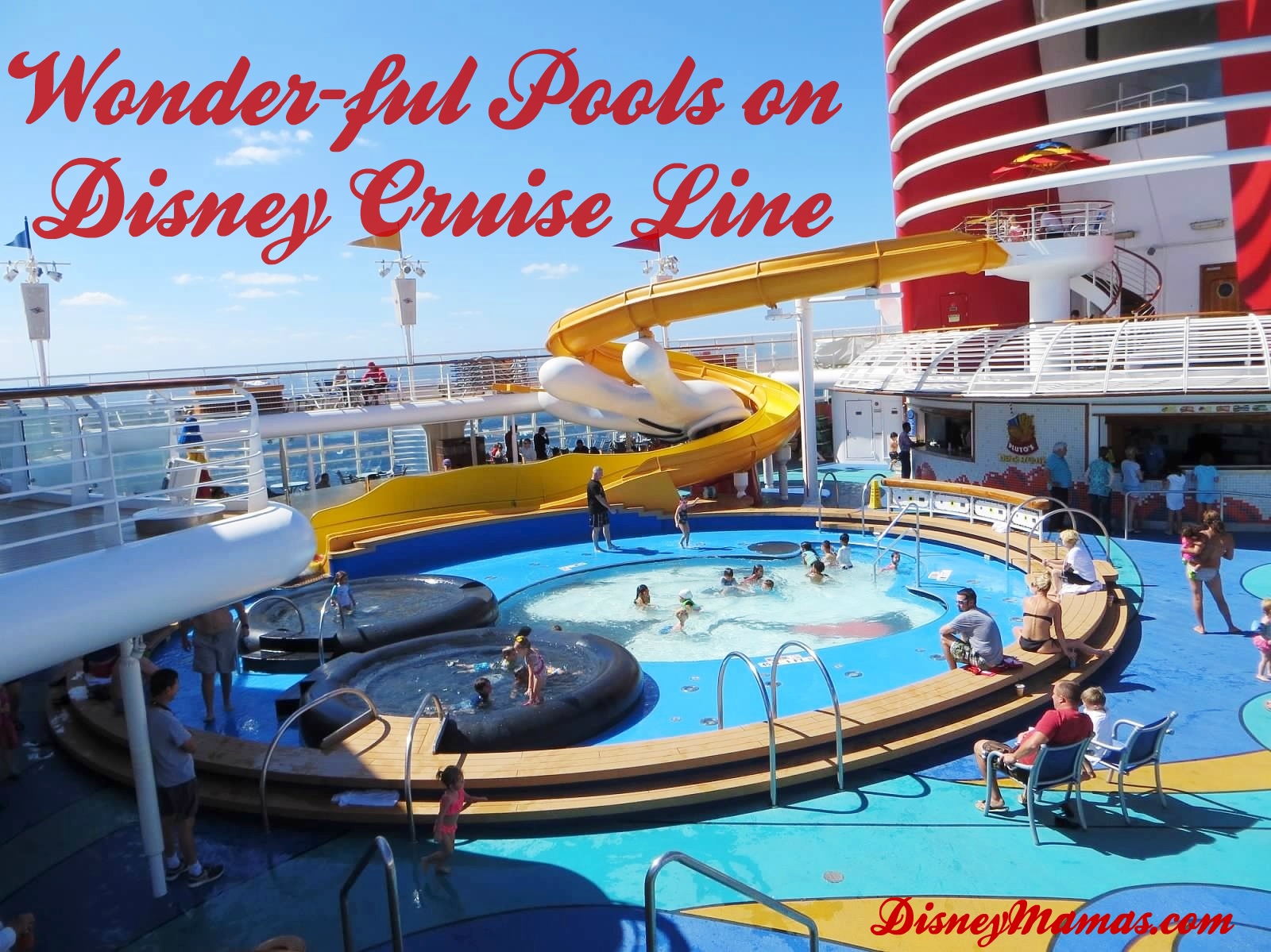 I distinctly remember our honeymoon cruise back in 2004 when I found out I could not use the Mickey pool.  I thought it was so cute in all the pictures I had seen, and it hadn't even occurred to me that it would be families only.  I was, admittedly a bit sad about this, but at the same time I thought it was really cool that Disney had created such a wonderful area specially designed for little ones, where they could play in an environment that was magical and fun.  And I knew that one day I would be able to take my own child, because after one Disney cruise you know you'll be on another one.

Each Disney Cruise Ship features a pool for families with young children, a family pool and an adult's only pool.  The Disney Dream, Fantasy and Magic also offer an additional water fun option with the AquaDuck, AquaDunk, AquaLab, Nemo's Reef and/or Nephew's Spash Zone (check your specific ship for information on which of these water options ate available).

Crossing my fingers that eventually the Disney Wonder also receives a water fun upgrade.

On our Disney Wonder cruise last fall we spent A LOT of time at the pool, and primarily the Mickey Pool.  
My son loved going down the slide and hanging out in Mickey's Ears (which are NOT jacuzzis as I had originally thought).  The pool is shallow and centrally located with lots of seating both on the pool deck and around the edges.  To one side there is a small splash pad for those little ones still in diapers.  The pool itself has two levels; a small top level with maybe 6″ of water that goes around most of the pool, and then the actual pool area which is roughly 2′ of water.  The Disney Dream and Fantasy both have the Mickey Apollo, while the Magic has been retrofitted with the Nephew's Splash Zone, which is more of a splash park than a pool.

We only spent one afternoon at Goofy's Pool, but had a great time.  Goofy's Pool is the family pool onboard, and runs about 4′ deep (on the Fantasy and Dream it is Donald's Pool).  We spent a quick morning in port in Jamaica, and then spent the remainder of the day at Goofy's Pool.  I lounged in a chair reading a book while my husband and son swam a little bit, and then watched The Lion King on the movie screen right from the pool!  Connor thought this was fantastic!  Goofy's Pool is also a hub for character meet and greets.  We had pictures taken with Mickey & Pluto, and had a lot of fun watching Stitch steal people's sandals and line them all up in front of the window.  For special events like Pirate Night Goofy's Pool is covered and used as a deck space.  I have to admit I longingly glanced at the two whirlpools, but never ventured in.

And finally we have the adult's only pool area, Quiet Cove.  
I looooved Quiet Cove on our honeymoon, but didn't make it to this pool area on our last cruise.  We really wanted to focus on family, and the bit of time I had to myself I spent in the Rainforest Room of the spa.  (Have you tried the Rainforest Room?  It's amazing!).  Quiet Cove is located on all four Disney Cruise Line vessels.  There are also two whirlpools in this area for your enjoyment.  Quiet Cove is such a peaceful area!

I am, admittedly, not a pool person.  However, there is something about the design of the DCL pool areas that make me a convert…at least for a week.  Watching Connor race down Mickey's Slide and splash in the pools is heart-warming!  Disney Cruise Line knows how to put together great pool areas!

Thank you for joining Magical Blogorail Green this month. We will be back on July 10th with an all new theme. Keep checking in with our blogs in between loops to keep up to date with our Disney news, photos and stories. If you are looking for more Disney magic, you can make your way over to The Magical Blogorail  to see all our members and their blogs, as well as all our previous loops.

1st Stop ~ DISTherapy – Disney's Polynesian Resort
2nd Stop ~ Heidi's Head – Ol' Man Island at Port Orleans Riverside
3rd Stop ~ In the Mouse House  – Stormalong Bay at Yacht & Beach Club
4th Stop ~ Disney Nouns – Disney's Grand Floridian Resort and Spa
Final Stop ~ The Disney Mamas – (You are here)