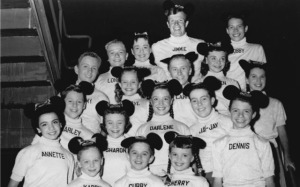 Since their debut on the heads of Mouseketeers in 1955, Mickey Mouse ear hats have become one of the most desired fashion accessory in the world. The ears were created by Disney artist, Roy "Big Moosketeer" Williams , who was one of the adult cast members on the show. The first hats were a simple cap with circular "ears" on top.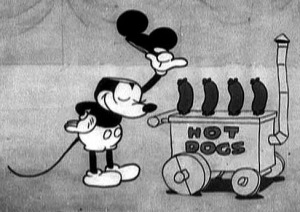 Roy claimed he was inspired by the 1929 short The Karnival Kid, in which Mickey tips his ears to Minnie.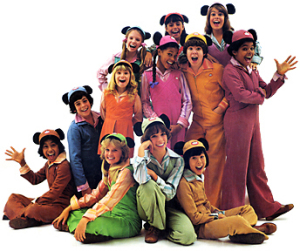 When the "All New Mickey Mouse Club" began in 1977, the ears were updated with very 70s colors. The 1990s version of the show replaced the ears with letterman style jackets.
Since the early years of Disneyland, guests could purchase a pair of Mickey Mouse ears as a souvenir of their trip. About 30 years later, in the 1980s, a new style was created in which the ears were attached to a headband. Soon after, a red polka-dotted bow was added and the Minnie version was born.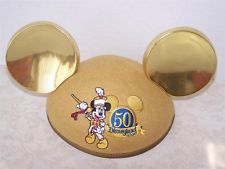 More recently, Disney parks have created versions for special events – most notably the golden ears for the 50th Anniversary of Disneyland.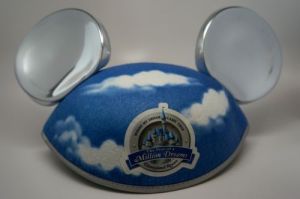 To follow up the 50th anniversary celebration, Disney began the "Year of a Million Dreams" promotion. Guests at the parks were randomly selected to receive special gifts from a fast pass, to being the Grand Marshall of a parade, or spending the night in Cinderella's Castle. The guests who were chosen were also give an exclusive set of cloud printed ears to keep and signify that they had won something.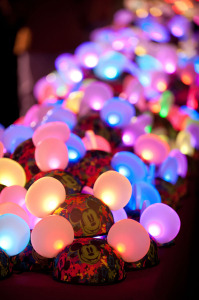 And now there's the ultra-cool "Glow With the Show" ears that interact with parades and attractions or create their own light show.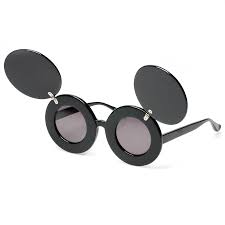 We Disney fans know Mickey has always been on the cutting edge of fashion; and in 2009, Jeremy Scott, adapted Mickey's ears as the signature logo of his latest line. (I really want these sunglasses!)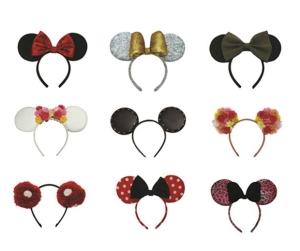 Earlier this year, ASOS collaborated with Disney and release a series of fashion forward, yet very affordable, ears.
I don't know about you, but my collection has grown over the years – 25 random and various pairs to be exact. But, I will always treasure the first pair I ever received. It was given to me as a gift from our store managers during our 1991 After-Holiday cast party. A portion of the party funds was sent with a fellow cast member to Walt Disney World where she purchased monogrammed hats for each of us.