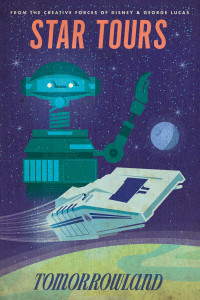 How about an interactive ride-simulator attraction where guests could choose the route of their vehicle? Sounds to me like an updated version of Horizons. But, it was the concept for an attraction based upon The Black Hole. Interesting thought, but after initial planning the decision was to shelf the idea due to costs and unpopularity of the film.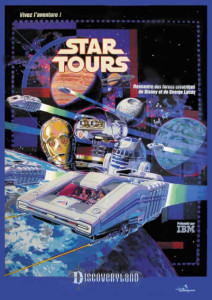 Great ideas never die at Disney, they just collect dust for a while. In this case, The Black Hole attraction was unshelved and reimagined with the assistance of George Lucas. After the success of Captain EO, Disney approached Lucas with the idea of a Star Wars based attraction. George Lucas agreed, and Imagineering purchased four military-grade flight simulators for use in designing the ride structure.
While the Imagineers were busy with the structure, Industrial Light & Magic produced the film that was to be projected inside. Once the film and simulator were ready, the synchronization was added by a programmer who recorded his reactions to the film with a joystick.
On January 9, 1987, at a final cost of $32 million, Star Tours opened at Disneyland with a 60-hour marathon from January 9 at 10 a.m. to January 11 at 10 p.m.
The most detailed setting for the attraction is at Disney Hollywood Studio, where it sits near the Ewok village of Endor. Beware of the At-At!
In 2011, the attraction was updated and is closer to the original concept. Star Tours – The Adventure Continues uses a randomized sequencing that produces 54 different possible journeys.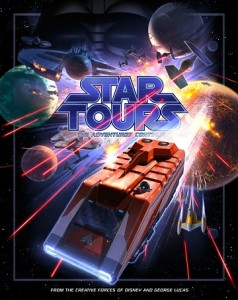 Star Tours and Star Tours – The Adventure Continues opening dates:
Disneyland – January 9, 1987 and June 3, 2011
Tokyo Disneyland – July 12, 1989 and May 7, 2013
Disney Hollywood Studio – December 15, 1989 and May 20, 2011
Disneyland Paris – April 12, 1992