Welcome to the first stop aboard Magical Blogorail Green! Enjoy the ride as we discuss the most romantic restaurants at Disney Parks & Destinations! I'll be sharing my personal top 3 spots for romantic dining at Walt Disney World! Having just returned from our tenth anniversary trip, where we renewed our vows with Disney Fairy Tale Weddings, I'm going to touch on the most romantic places we dined while on our trip: Spice Road Table, Artist Point and Sanaa. And I have to add, we were with other family for two of these meals. See, it's totally possible to have a romantic meal at Disney complete with kids and other family members!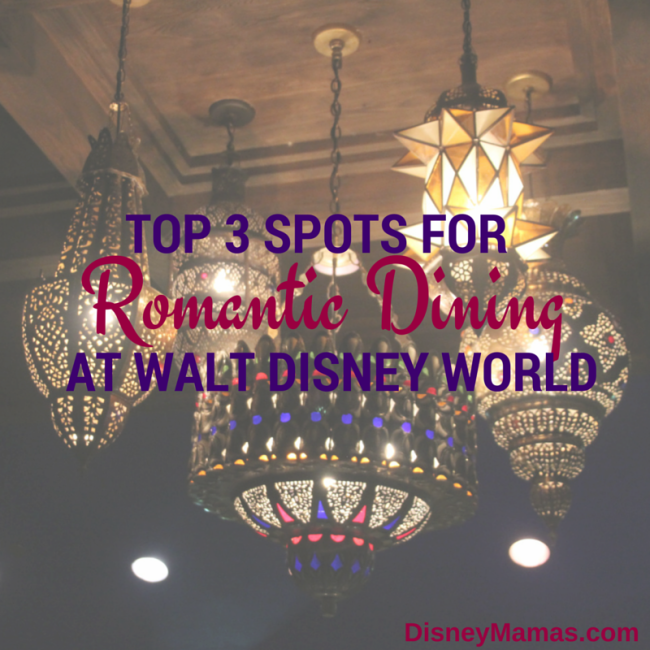 We spent all of Thanksgiving week at Walt Disney World, staying at Animal Kingdom Lodge – Kidani Village. Joining my husband and I on the trip were our 5-year-old son, Connor, my parents, and (joining the party a few days later) my sister, brother-in-law and nephew, Josh, who is 2.  We shared our Spice Road Table meal with our son and my parents, dined at Artist's Point just the two of us, and held our reception meal for the whole group at Sanaa. Each was a wonderful experience, and all are locations I would recommend to anyone.
1. Spice Road Table – Epcot
We dined at Spice Road Table on a whim during one of the first nights of our trip. Earlier in the day we had been walking past when I mentioned that it was new, and that they basically served Tappas plates (my dad's favorite thing), and that you had an amazing view of Illuminations from basically anywhere in the restaurant. I also knew they didn't take "real" reservations, but my mom went over and asked the hostess what we needed to do in order to eat a late dinner and see Illuminations from the restaurant. She presented her with a little card that said to return between 8:00 and 8:30 and we would be seated as soon as possible. Easy Peasy! And we did just that! We arrived about 8:15 and were promptly taken inside (the patio tables were already full, but it was a bit chilly so inside was perfectly fine with us), and seated in the small indoor dining room at a table along the exterior wall, which is made of floor to ceiling glass windows. There are only a handful of tables inside, and of them only two other tables were occupied. It was incredibly cozy, and absolutely gorgeous. Our waiter was prompt and let us know right away that when Illuminations begins they dim the lights inside and pipe in the Illuminations music to the restaurant. Perfect! He also let me know upon asking that they have the ability to make gluten-free Naan bread for their hummus! I was literally in heaven.We ordered several tappas plates to share: hummus with gluten-free Naan, Fresh Mussels Tagine, Spicy Garlic Shrimp, Rice-Stuffed Grape Leaves, and Fried Calamari. (Side note, I told Connor that Calamari is just like onion rings…and he ate a ton of it. Not sure when I'll tell him what it really is…) For dessert we all shared the Chocolate Pyramid, and it did not disappoint. Our food arrived a few minutes before Illuminations began, and it was all amazing. I could eat my weight in the hummus…true story.
Right before Illuminations began they dimmed the lights so that they didn't reflect in the glass, and switched from the restaurant soundtrack to the Epcot soundtrack. And when Illuminations began, well, we really did feel like we had the best seats in the park. It was incredible. I'll admit to not being the biggest fan of Illuminations, but watching while in a nice, cozy, romantic environment, complete with yummy food and void of crowds of people? That's my way to watch Illuminations.
Spice Road Table is also an absolutely beautiful restaurant. The Moroccan Pavilion as a whole is arguably the most elaborately detailed pavilion in the World Showcase, and Spice Road Table certainly follows suite. The entrance and bar area are adorned with one of the most breath-taking chandelier's I've seen. The colors of the glass simply dance. The bar is a dark, polished wood and the bottles are displayed artistically and beautifully. The dining room is to the right of the bar and the patio is to the left. Both are small and intimate. As I said above, the dining room only has a few tables, and it is lit softly and there are many overhead lanterns, each one different from the next. There are art niches above the booth alcoves showing off different pieces from the area, and tapestries adorning the walls. It is truly a beautiful restaurant. I would also be remiss not to mention the staff at Spice Road Table. They were among some of the nicest Cast Members I have encountered, and our waiter, Hatim from Fez, Morocco, was incredibly knowledgeable and personable.
I honestly can't wait to dine at Spice Road Table again. It was just a wonderful experience, and definitely a romantic atmosphere, even with my parents and a 5-year-old!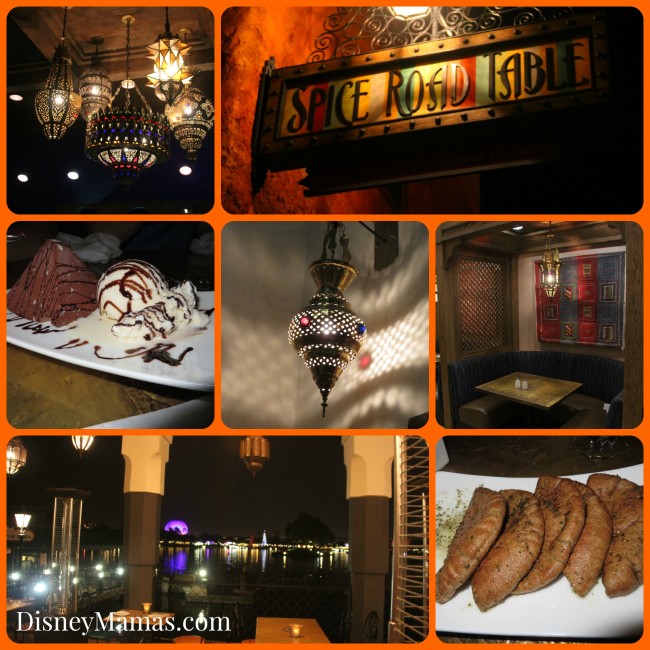 2. Artist Point – Disney's Wilderness Lodge
For our anniversary meal Chris booked a reservation for us at Artist Point, a signature restaurant at Disney's Wilderness Lodge. (For those that don't know, a signature restaurant requires the use of 2 table-service dining credits if you are on the Disney Dining Plan.) We had been wanting to dine here for a while, but didn't want to do so with Connor, so I was really glad he choose this restaurant for us to celebrate at just the two of us. Following in the theme of Wilderness Lodge, the restaurant is designed to reflect the architecture and color palate of a restaurant you might find in an upscale National Park lodge. It has a bit of an art deco flair, and loves murals throughout.
The menu at Artist Point features a nod to the Pacific Northwest with entrée items such as King Salmon, Diver Scallops, Filet Mignon, Buffalo and Cornish Hen, just to name a few. For our meal we shared the Jumbo Lump Crab Cake as an appetizer (amazing!), and then I had the Diver Scallops and Chris had the Cedar Plank Salmon for entrees. We wrapped up our meal sharing the house specialty Artist Point Cobbler. Everything was absolutely amazing. Oh, and they were able to provide gluten-free bread to start our meal in addition to their house bread. This is quite possibly one of the best meals I have ever had at Walt Disney World.
The atmosphere is also lovely. The restaurant is large, with vaulted ceilings, yet it didn't feel loud of overly crowded. The lighting for dinner was dim, and the floor of the restaurant is elevated off the base level of the lodge so you aren't watching folks waltz by in their bathing suites while dining on a fine meal If you dine at Artist Point while it is still light outside you can also enjoy views of the Bay Lake and Silver Creek Falls, though it was November when we were there, and pouring rain. All we could see was black night with a LOT of lightning! Artist Point also has a guest dress code so everyone, including children, was dressed up for the event. It was a nice change. Overall we really enjoyed the simple elegance of the environment.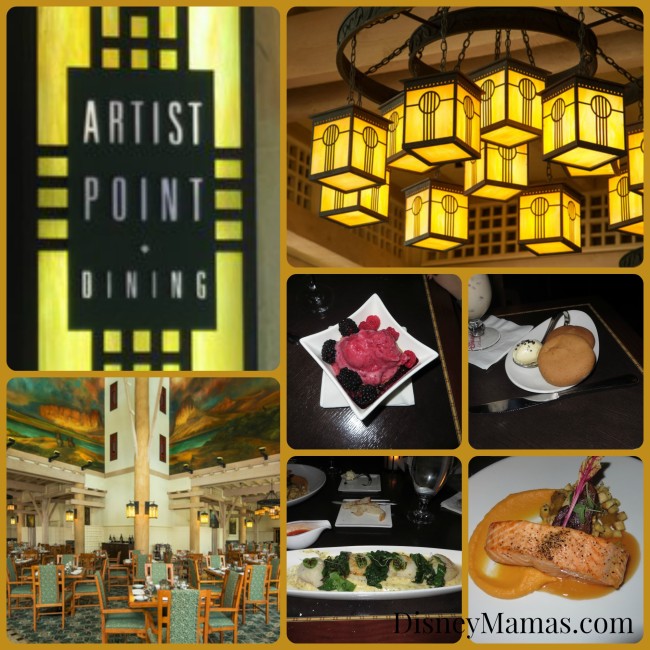 3. Sanaa – Disney's Animal Kingdom Lodge – Kidani Village
When Chris and I were planning our event details with Disney Fairy Tale Weddings we had originally booked a banquet hall for a reception following our ceremony. As we got closer to the event, and after we found out that between us and my parents we have about a zillion food sensitivities, we cancelled the reception and decided to book our party at Sanaa for a relaxed yet elegant lunch instead. Chris and I had celebrated our 8th anniversary at Sanaa just the two of us, and we knew that we loved the food. We also knew that the animals on the savanna would be a big hit with Connor and Josh, allowing the rest of us to enjoy a more leisurely meal. We were not disappointed.
Sanaa is one of the most intricately themed restaurants at Walt Disney World (if you are staying at Kidani Village I highly recommend taking the free tour of the restaurant that is offered) and tells the story of the African Spice Trade and the African Villages along the trade route. The attention to detail is incredible. There are artifacts on display, and each section of the restaurant is representative of a different aspect of life in the area. Beyond the gorgeous restaurant interior you also have two walls that are quite literally made up of floor to ceiling windows overlooking the Sunset Savanna at Kidani Village. Our first time there we had a late evening reservation, and again being November it was too dark to see anything out the windows, but this go around our reservation was for 1:00 in the afternoon, and it was a gorgeous cool day. Throughout our meal we watched Angoli Cattle, Zebras, Giraffes and other savanna animals graze and wander right outside our window. It's pretty incredible. Additionally, the wait staff at Sanaa is amazing. Many are there as ambassadors from throughout the African continent, and they take great pride in the food and environment. They certainly heighten the experience.
The food at Sanaa is also delicious. The first time we dined at Sanaa was our first experience with African and Indian cuisine, and we were quickly hooked. We had fallen in love with the Indian-style Bread Service and Butter Chicken and were quite eager to give them another go. They were just as decadent this time, and they definitely have gluten-free bread for the bread service here as well (though I didn't find it quite as good as the Naan at Spice Road Table). Because we were such a large party we were able to try all nine of the dipping accompaniments with our bread service, and most of us ordered the Butter Chicken with Basmati Rice. It seriously melts in your mouth. The kiddos had pizza and cheeseburgers, which are on the kid's menu along with some more adventurous meal options. There is definitely something for little ones to enjoy. We really enjoyed our meal at Sanaa.
Sanaa turned out to be the perfect end to our perfect day, and we could not have been more pleased with our experience. I highly recommend a visit to Sanaa whether it is as a couple, with a group or with your family!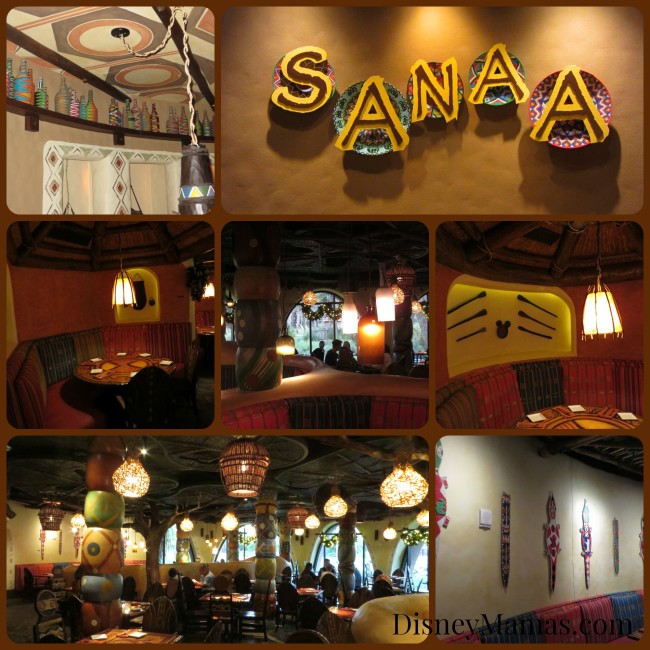 I would love to hear your experiences at these and any other Disney restaurants you find romantic!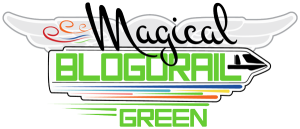 Thank you for joining me today. Your next stop on the Magical Blogorail Loop is Rolling with the Magic, where Melissa will take us on board Disney Cruise Line!
1st Stop – Disney Mamas – Top 3 Spots for Romantic Dining at WDW
2nd Stop – Rolling with the Magic – Remy
3rd Stop – Disney Nouns – Sci-Fi Dine-In Theater Restaurant
4th Stop – My Dreams of Disney – Cinderella's Royal Table
Final Stop – Adventure in the Great Wide Somewhere – Palo