Looking for a free souvenir for your kids?  Or a way for your kids to engage Cast Members at Walt Disney World?  Disney Transportation Cast Members are the answer!  Many of them carry WDW Transportation Cards with them, and all you need to do to get one is ask!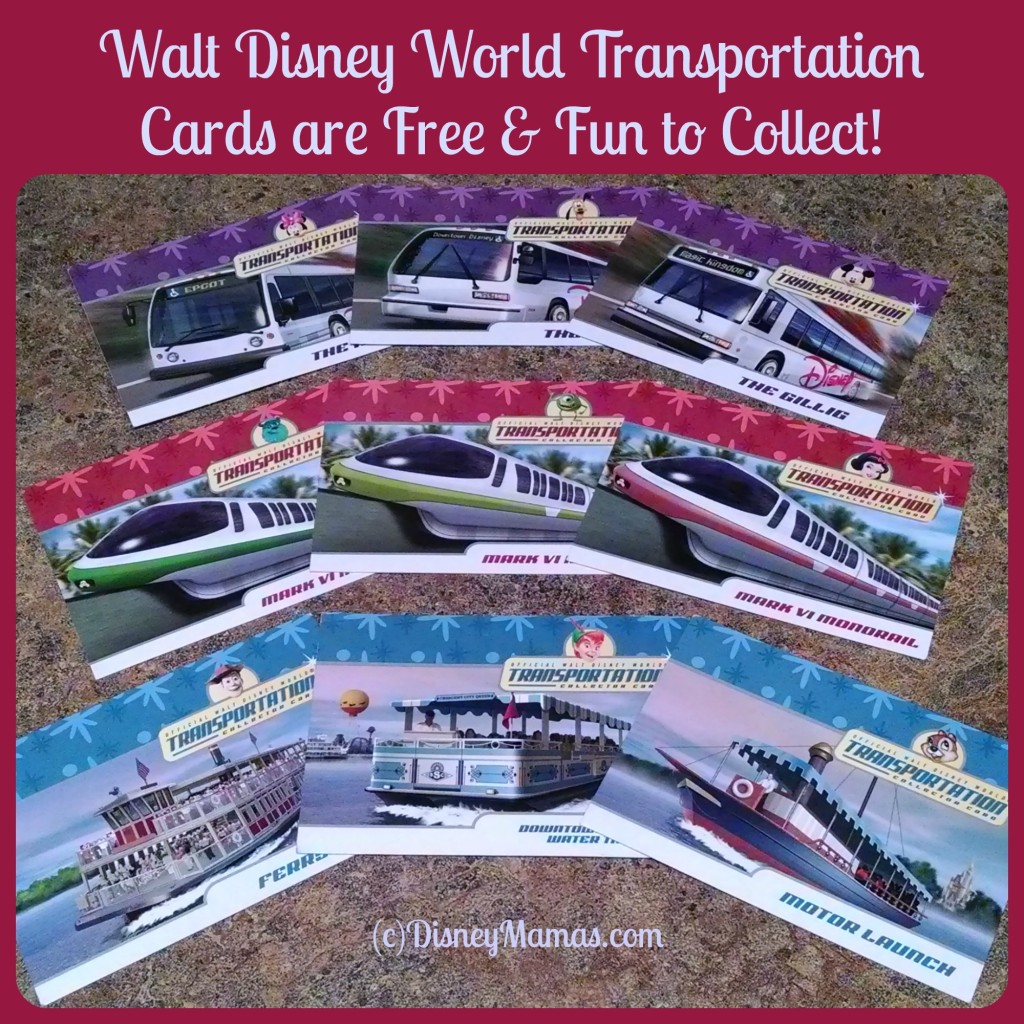 We have received cards from bus drivers, monorail captains, and boat captains.  Each transportation unit has cards for their vehicle, and there are currently 26 total cards in the set.  The cards feature fun facts about the vehicle, Disney trivia and a Hidden Mickey contained in the illustration.  Not every driver has them, but it's a fun thing for kids to ask for, and a great way for them to get to know some Cast Members.  My son loves asking each cast member if they have any cards.  For some of the Cast Members it is clear that this makes their day.  Many would engage in a conversation with him, asking him questions about our trip, and telling him things about the parks.  We have found the boat captains to be the most fun!  Connor even had fun showing characters the cards that they were featured on, and the characters thought is was a blast.
So, the next time you are at Walt Disney World, have your kids ask every driver and captain they see if they have any transportation cards!  It makes a great, free souvenir to bring home, and they fit perfectly in the sleeves you can buy for other trading cards!