I received free products, including the celebration kit, from Disney Parks and MomSelect in order to host the #DisneySide @ Home Celebration. The opinions expressed here are my own.
You may remember that a few weeks ago I announced that I had been selected to hold a #DisneySide @ Home Celebration party and received an incredible American Tourister suitcase in the mail packed with lovely goodies for putting together a perfect Disney party.  Well, the party is now over!  And it was a success!  Before I tell you all about my #DisneySide @ Home Celebration I want to take a moment to say thank you to the following individuals and companies for their support in this project: Maria Bailey of Mom Select Media, American Tourister Luggage, Disney Parks & Resorts, runDisney, and Hewlett-Packard for the incredible party kit, and my best friend, Stephanie, my mom, Robin, and my husband, Chris, for their incredible support of this endeavor.  Thank you so much!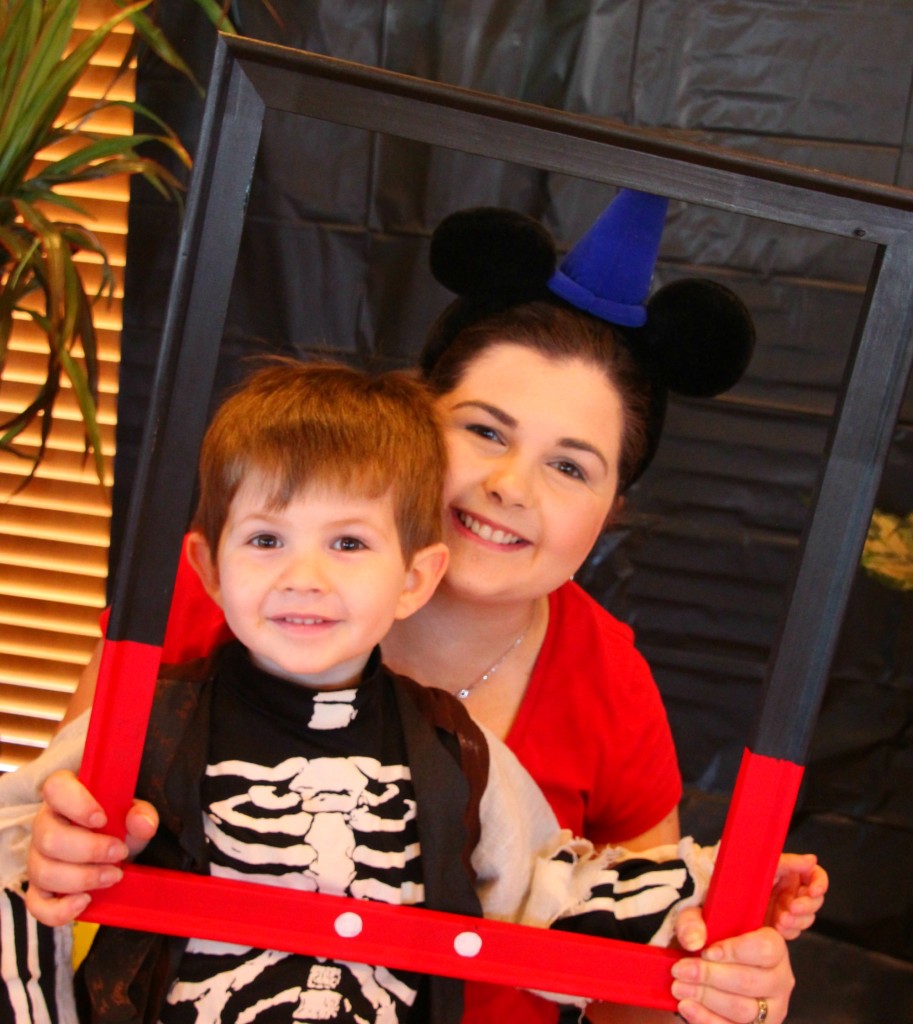 Now, on to the fun!
I'm not a party planner.  I always have grand visions in my head of how I want to do things, complete with elaborate themes that no working individual could possibly have the time to put together, and in all honesty I was completely overwhelmed by how elaborate some individual's Pinterest boards for their parties were, and by the crafts and decorations I was seeing pop up in the Facebook group.  Part of me was desperate to match those expectations, and part of me knew that working full-time meant there was no way of doing so and still maintaining some semblance of sanity and balance in my life.   And then my sweet husband politely told me to take a step back and put together a party that was a reflection of us, and what we love about Disney.  And I did.  He's the voice of reason in our house, and I'm glad I listened to him.
We decided on a very loose theme featuring Main Street, USA.  There would be no elaborate set-up, no incredible decorations or crafts, just simple activities that everyone could appreciate and participate in regardless of age.  And Chris suggested that we book our HOA club house for the party to keep from stressing out over having to get the house ready at the same time.  Best.Idea.Ever.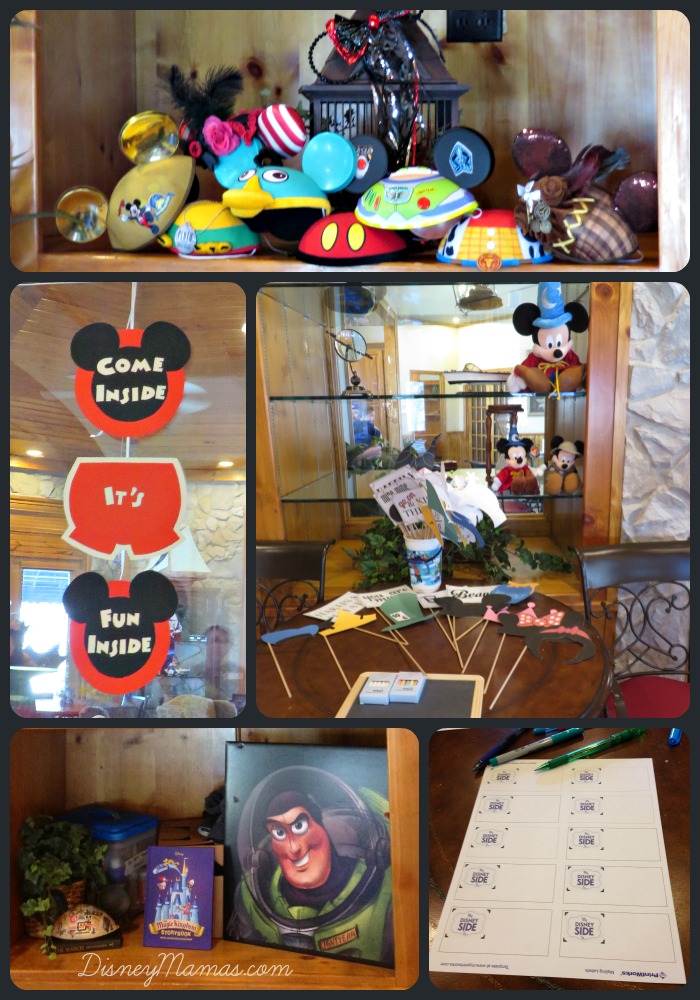 Together we put together a simple menu of food you could find on Main Street at Walt Disney World: Pasta and Caprese Salad from Tony's Town Square and Corn Dog Nuggets from Casey's, Caramel Apples, Chocolate Dipped Marshmallows and Mickey & Minnie Sugar Cookies from The Confectionary, and fresh popcorn.  Then we threw in Dole Whip because, let's be honest, Dole Whip is delicious, and it's practically on Main Street if you use the optic zoom on your digital camera.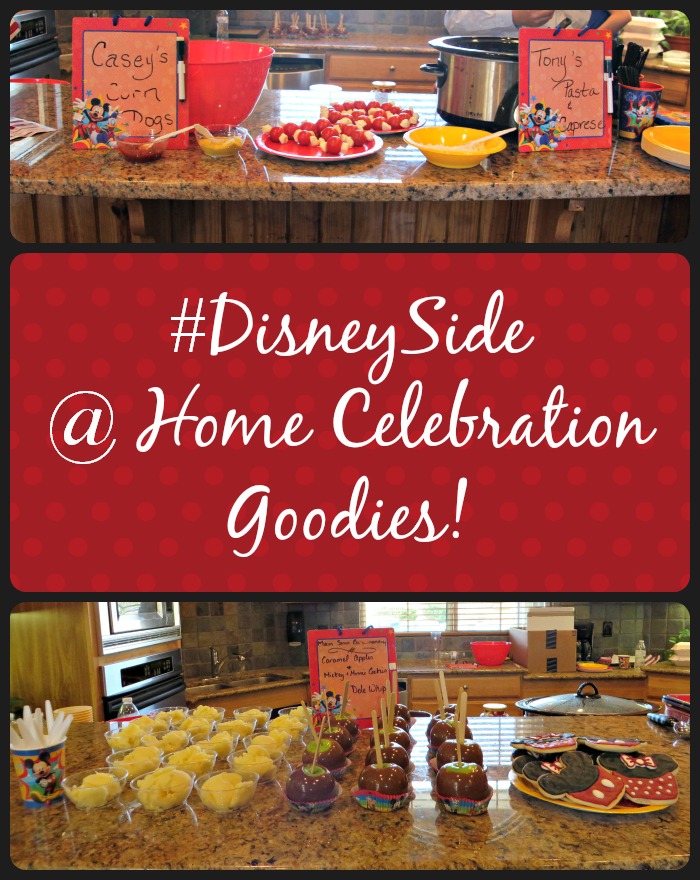 For activities we decided to stick pretty close to the games that came in the kit: Disney Parks Trivia and Disney Parks Bingo.  I had the wild idea of having people dip and decorate their own marshmallows as well, as sort of our own little Goofy's Candy Kitchen, and we also had a photobooth full of fun Disney cut-outs, and we ended the party with a story out of The Magic Kingdom Storybook, written and illustrated by Disney Imagineer Jason Grandt.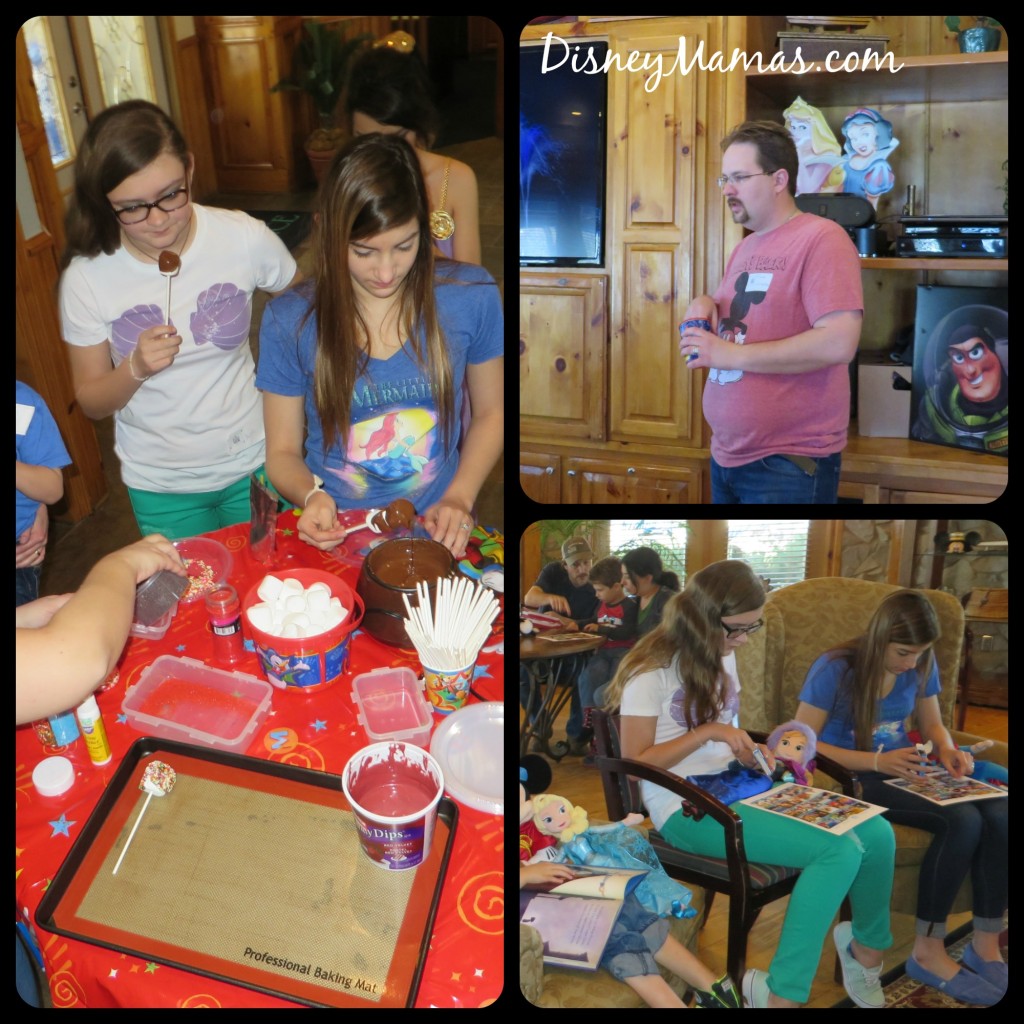 And you know what?  It was perfect.  Even if we ran out of corn dog nuggets.  In the end everyone had a good time, which is what Disney is all about, right?
What is your #DisneySide?   You can find out by taking a fun quiz over at the www.disneyside.com!  Then head on over to www.disneysidecelebrations.com and plan your own Disney Side @ Home Celebration for your family and friends!
(Why did no one tell me my Ears were on backwards!?)