I received free products, including the celebration kit, from Disney Parks and MomSelect in order to host the #DisneySide @ Home Celebration. The opinions expressed here are my own.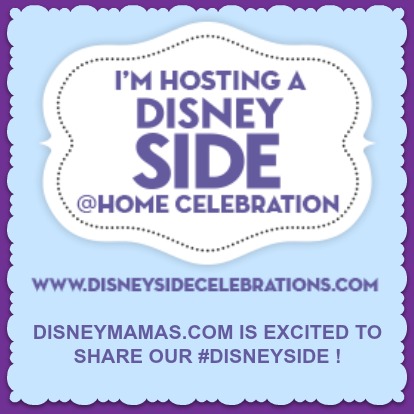 Last week I was thrilled to discover that I was selected by Disney Parks and MomSelect to host a #DisneySide @Home Celebration!  It all happened incredible fast, so fast in fact that I'm still processing what all this means.  Within a week I applied, found out I was selected and received my completely amazing box of #DisneySide @Home Celebration goodies!  And, I'm not sure who is more excited: my 4-year old, Connor, or myself.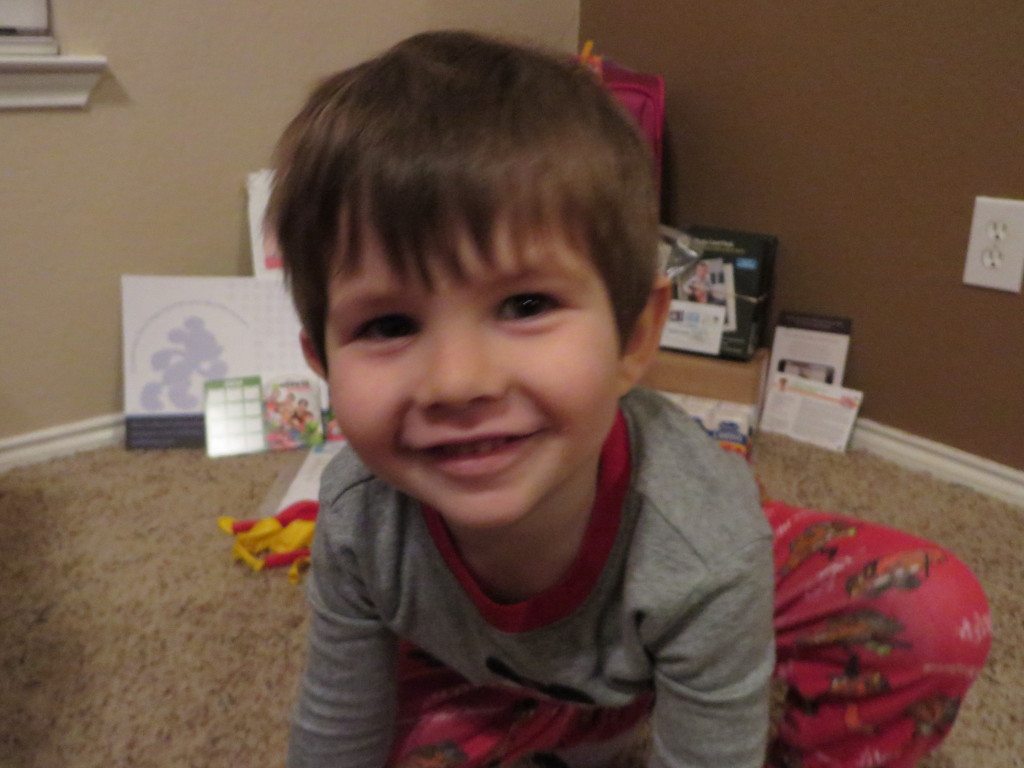 UPS in our area shows up late.  When the doorbell rang I was already rocking my pajamas so my husband answered the door.  I asked him what came and he said it was some marketing material.  I inquired about that special #DisneySide label and he said there wasn't one!  So, we continued our evening business as usual (Disney Infinity of course!)  Eventually curiosity wound up getting the better of me, and I decided to check the package myself.  Silly husband, that lovely blue sticker was on the other side!
So, we dug in!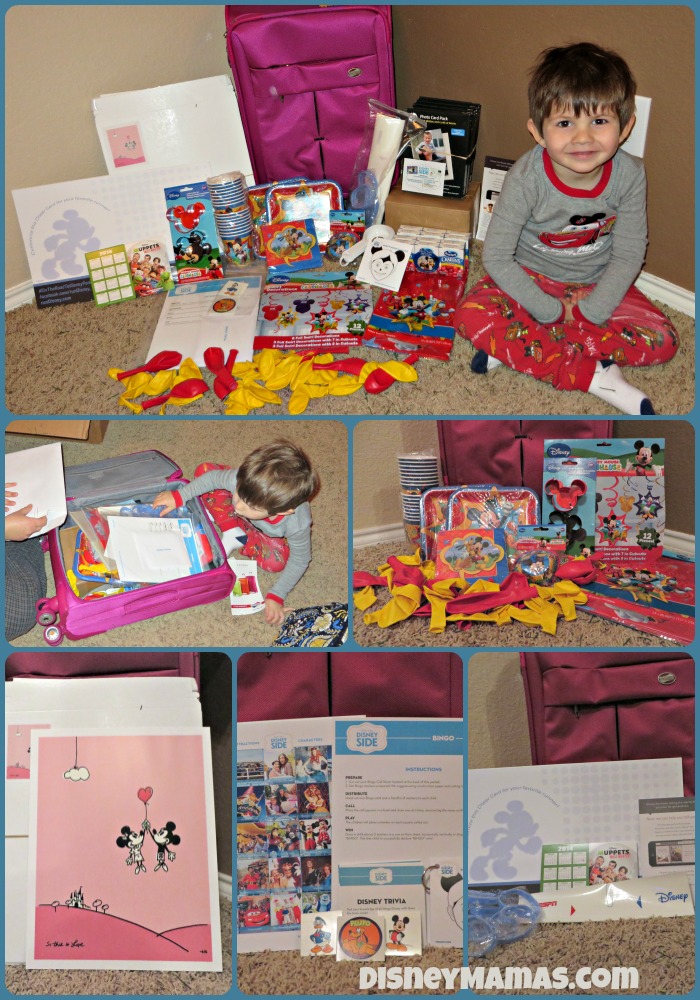 Our package was full of awesome items to help us throw a perfect #DisneySide @Home celebration!
Items included:
A Hostess Packet & Welcome Guide with recipes, activities and instructions
Mickey Mouse Clubhouse Plates, Cups and Napkins
Mickey Mouse Swirl Decorations, Table Clothe and Balloons
Mickey Mouse & Donald Duck Tattoos
Pluto Stickers
"So This is Love" Lithographs by one of my favorite artists, Will Gay
Awesome Disney Parks Bingo Cards
Disney Parks Trivia
Face Painting Templates
Mickey Cupcake Wrappers and Cookie Cutters
Measuring Cups from ABC's The Chew
Craisins Snack Packs
HP Photo Card Packs
runDisney Bracelets, Cheer Cards and Window Clings
and last, but certainly not least, a BEAUTIFUL American Tourister Colora 20″ Suitcase
Needless to say, we were quite excited!  Connor immediately started attempting to blow up the balloons.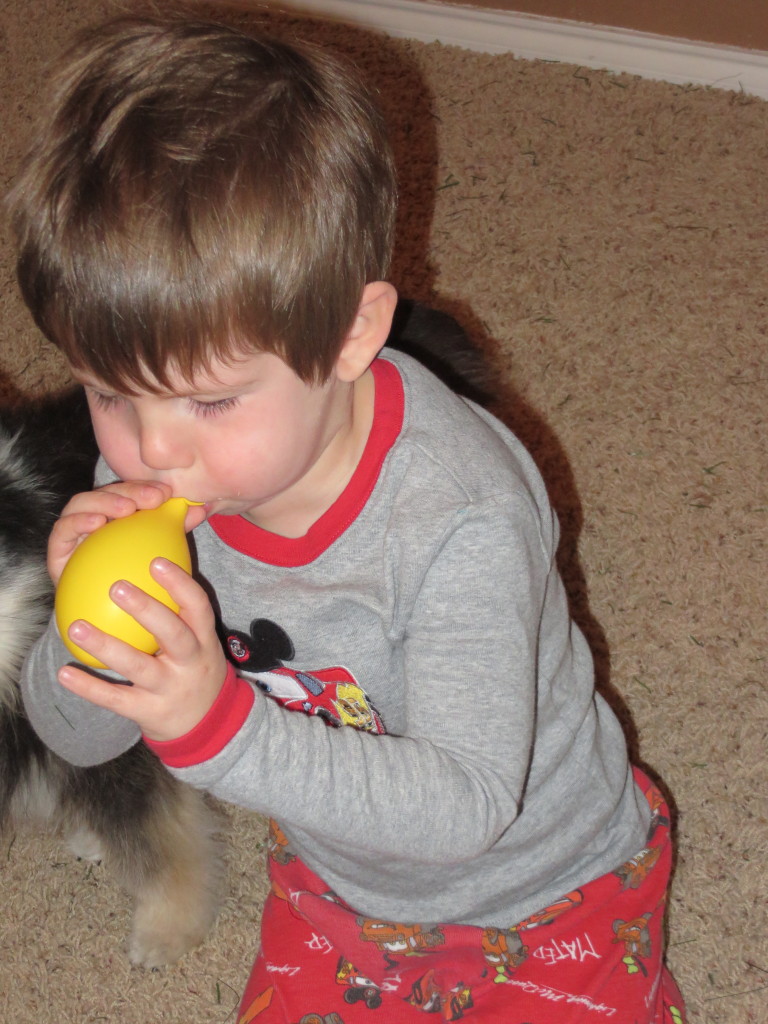 We haven't quite settled on a theme yet.  I'm leaning towards a Main Street; USA theme with Confectionary treats, PhotoPass style photography with "magic" props and more.  What do you think?
I would like to thank the following sponsors for their generous donations to the #DisneySide @Home Celebration Party Kit:  Disney Parks, Mom Select, American Tourister, HP and Craisins.  For more information about planning your own #DisneySide @Home Celebration visit #DisneySide Celebrations Official Website.