Every trip to Target means a quick jaunt through the Dollar Spot to check and see what Disney goodies might be present.  Since I'm in the planning process of my #DisneySide @Home Celebration I was eager to check out the deals today, and I was not disappointed!  There were tons of perfect #DisneySide finds at Target today!
If you are planning a Pirate & Princess or Disney Junior party theme, then you absolutely have to run to Target.
Did you get that?  Run.  Don't walk.  Get in the car and go!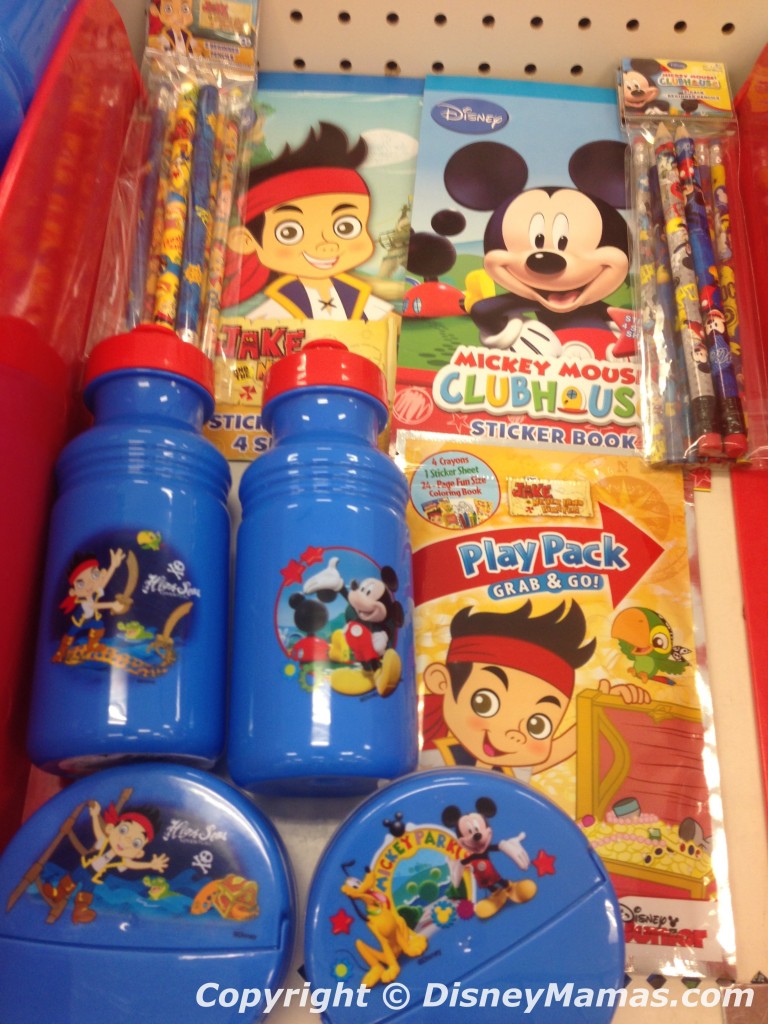 They had some great Mickey Mouse Clubhouse and Jake and the Neverland Pirates goodies for your Mickey Mouse and Pirate #DisneySide.  Products included water bottles, snack containers, sticker booklets, pencils and big pencils.  My Target was running a bit low with these two character sets, but definitely check yours to see if there is additional product!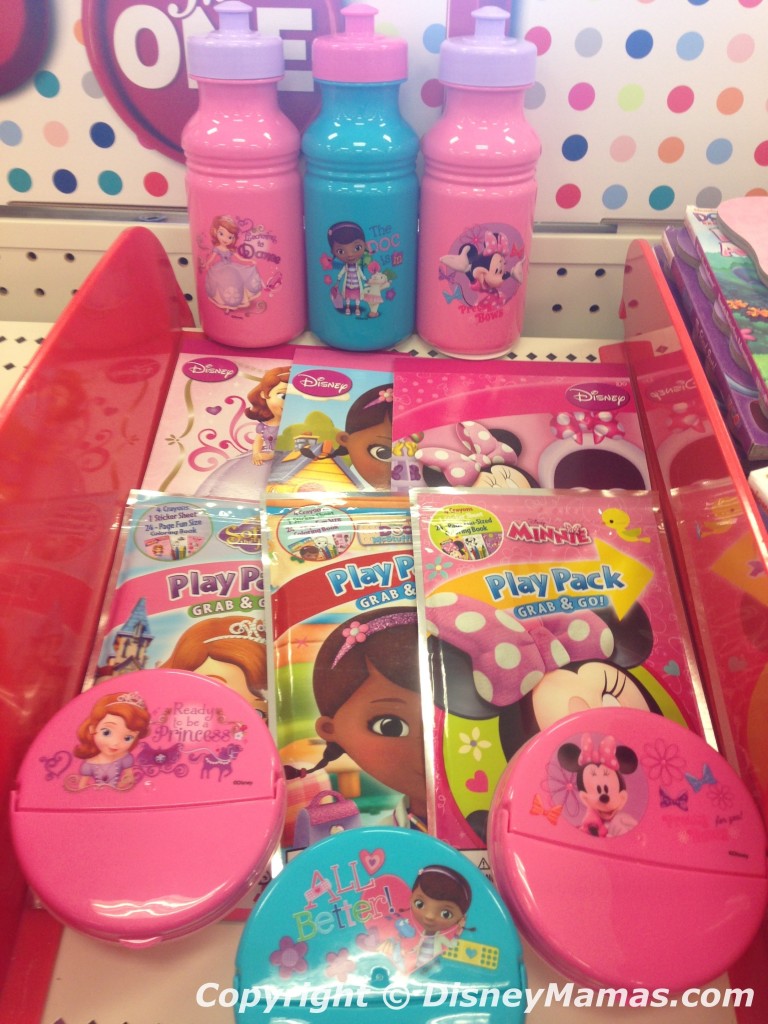 And for your Sophie the First, Doc McStuffins and Minnie Mouse #DisneySide there was a lot to choose from!  In addition to the products in the image above they also had coloring books, take-along sketch and create packs that had a small notepad, crayons, stickers and a stencil, and large sketchbooks.  I also saw some really cute Doc McStuffins Valentine's kits!
All of these #DisneySide finds at Target were either $1 or $3 and would make a magical addition to any #DisneySide @Home Celebration!
What theme are you using for your party?