I'm so excited! My friend Tim over at Dads for Disney has started a new Friday blog hop all about my favorite Disney topic: Imagineering! In this first #ImagineeringFriday post we have been challenged as bloggers to Armchair Imagineer a new resort for Walt Disney World.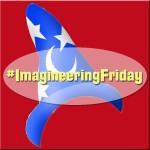 Here are the rules as laid out by Tim:
Can be any type of new resort (value, moderate, or deluxe)
No Disney Vacation Club property
Can not have a theme of any existing Disney resort
Can be anywhere that a resort or park DOES NOT already exist
So, let's get started!
I've always thought that Walt Disney World is short on Moderates and heavy on Deluxe properties. Moderate Resorts are often sold out in promotions incredibly quickly, and often times at least one of the Mods is excluded completely. In fact, it is one of the number one issues that our sponsoring agency, Once Upon a Time Vacations, deals with when working with guests. So, in that vein I've decided to create a new Moderate Resort for Walt Disney World.
Disney's Carolwood Pacific Resort
The new Carolwood Pacific Resort, named after Walt Disney's backyard 7 1/4 mm gauge train set, would pay homage to Walt Disney's love of trains, and his heritage in both Chicago and Marceline, Missouri. The resort would be located in the Magic Kingdom Resort area, on the western side. There is a large amount of undeveloped property back there that would be perfect for the development of the new Carolwood Pacific Resort.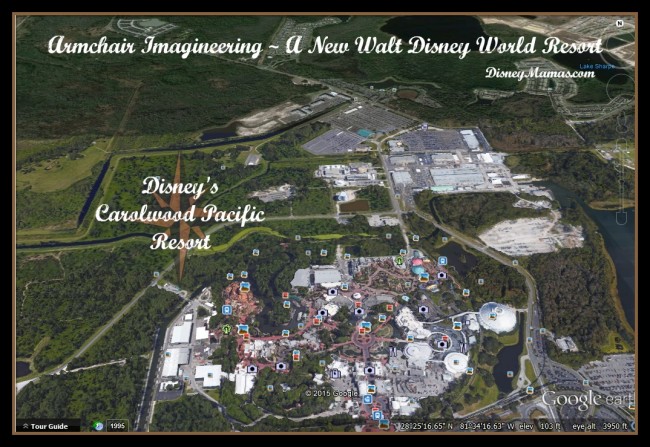 The beauty of both this theming and location is that in an idealistic sky-is-the-limit environment I can expand the existing Walt Disney World Railroad to include a special track that pics up at this resort, then circles Walt Disney World before the track merges with the train track near the Fantasyland Station where guests would be able to enter the park. When boarding the train they would scan their MagicBand prior to being admitted, thus eliminating the need to go through ticketing at Magic Kingdom. This system would essentially mimic the system in place at Disneyland where guests can board the Monorail at Downtown Disney and disembark in Tomorrowland.
Resort Details
As with all Walt Disney World Moderate Resorts you enter the resort via a central point: The Carolwood Pacific Railway House, and would be modeled after the Marceline Santa Fe Passenger Railway Station in Marceline, Missouri. This train station, which is now the home of The Walt Disney Hometown Museum, is a beautiful building of deep red brick and white detail.
Guests will enter the station to find a resort check-in station reminiscent of ticketing booths from the turn of the 20th century. Seating will consist of dark wood, curve back benches, ornately carved and situated back to back. On display you will find various Walt Disney memorabilia: photos of Walt Disney with the Carolwood Pacific, models of some of the Carolwood Pacific, Disneyland and Walt Disney World Railroad cars and engines, drafting and blue prints from the Walt Disney Imagineering archives relating to the design of the train stations of the Disney Parks, and more.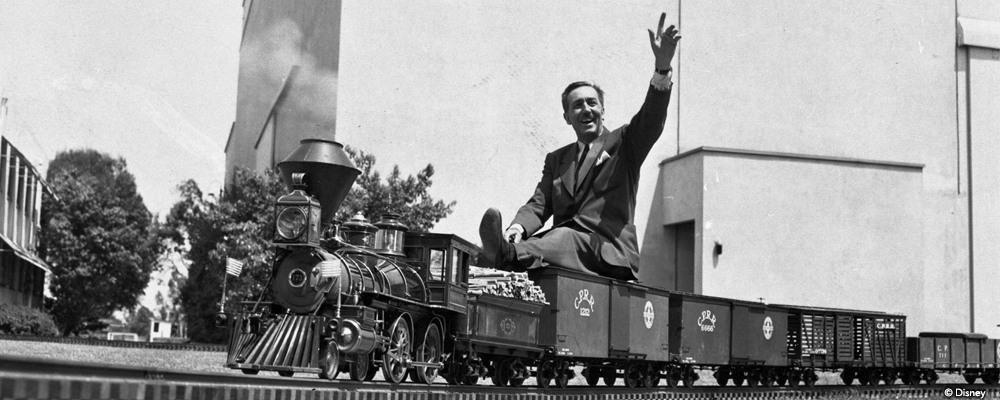 Guests would stay in buildings that are inspired by round houses, with pathways from each hallway leading to a central path into the heart of the resort. Guest rooms would be designed using dark wood and jewel tones. The dresser would be designed to look like a stack of steamer trunks, each trunk serving as a drawer, and the refrigerator would be housed in a single standing steamer trunk. The trunks, as well as the small table, would feature stickers from various places along the Santa Fe Railroad, as well as The Carolwood Pacific, Disneyland and Walt Disney World. Art work would include paintings of Walt and his trains. My favorite being the below image from Noah Fine Art.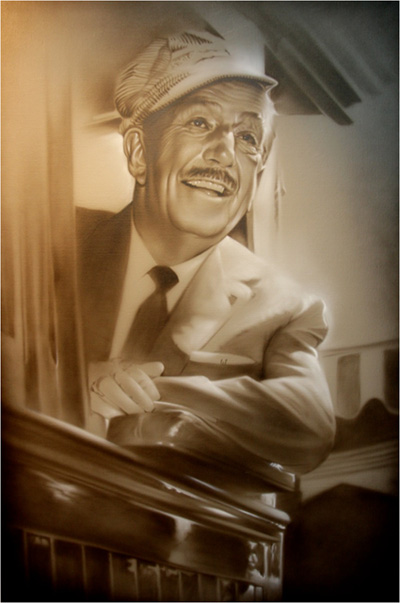 The main pool would be shaped like a train engine, with smaller pools throughout the resort designed as luggage or boxcars. It would also feature a bar serving light snacks and drinks designed to look like a water station where steam trains would refill their water supplies. A children's play area would feature a train with cars similar to the Casey Jr. Splash Zone in New Fantasyland.
Disney's Carolwood Pacific Resort would also feature a table-service dining location, The Lilly Belle Dining Car, which would be dedicated to Walt Disney's wife Lillian, and inspired by the decor of The Lilly Belle passenger car on the Disneyland Railroad, and the decor of Club 33 at Disneyland. The menu would be a bit like that at Tony's Town Square at Magic Kingdom, featuring Italian dishes and delicious desserts. Additionally their would be a cafeteria style quick-service location like those located in all moderates, themed to look like a cafe set up outside of a train station.
I'm loving this idea, and I may even get around to rendering a few sketches of what the different areas would look like. I can so clearly imagine them in my mind! I hope you enjoyed reading my idea for a new Walt Disney World Moderate Resort in this first #ImagineeringFriday ! I would love to hear your thoughts in the comments below!
To read more about Walt Disney and The Carolwood Pacific Railroad please check out the links below: