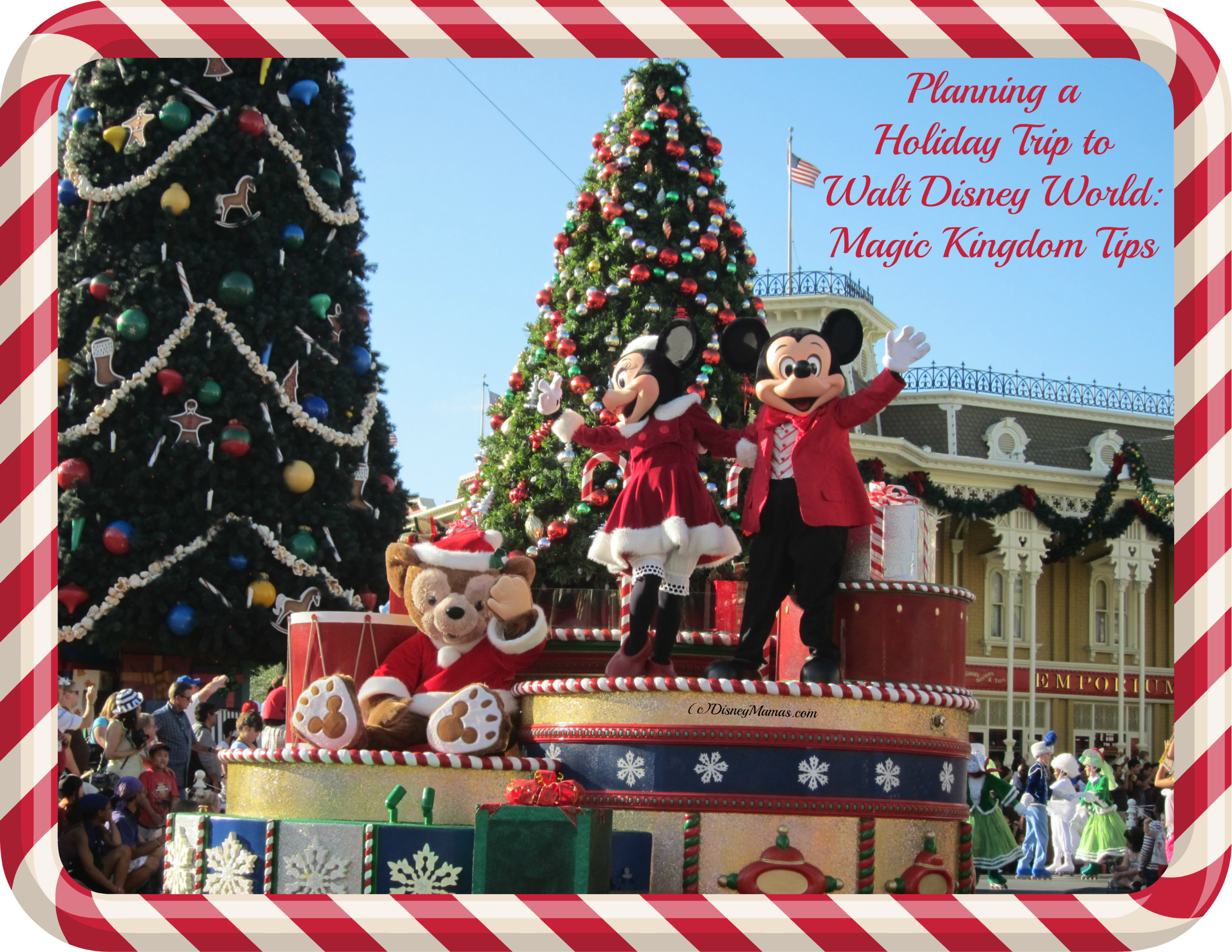 I hope you have found the first two posts in this series, What to Expect and When to Travel, helpful!   Planning a holiday trip to Walt Disney World requires some extra itinerary finesse, so today let's focus on touring Magic Kingdom effectively.  With the additional offerings that the season has to offer, you have to figure out how to fit them into what is already a jam-packed day.
So turn on that Christmas music (I love my Disney Holiday station on Pandora!), and let's get started!
In this post, I will cover the following:
Arrival at Magic Kingdom
Creating an Itinerary
Holiday Events and Ride Overlays
Holiday Dining

Arrive at Magic Kingdom Early
I know a few of my fellow DisneyMama's disagree with this idea, but for our family it works.  Plan an early night for the prior day if possible, and do your very best to be at Magic Kingdom about 15 minutes prior to rope drop.  This becomes more and more important the closer we get to Christmas week, and the week of Thanksgiving.  If Magic Kingdom offers morning Extra Magic hours we always take advantage of them, as it allows us to absolutely maximize our time and fit in additional rides.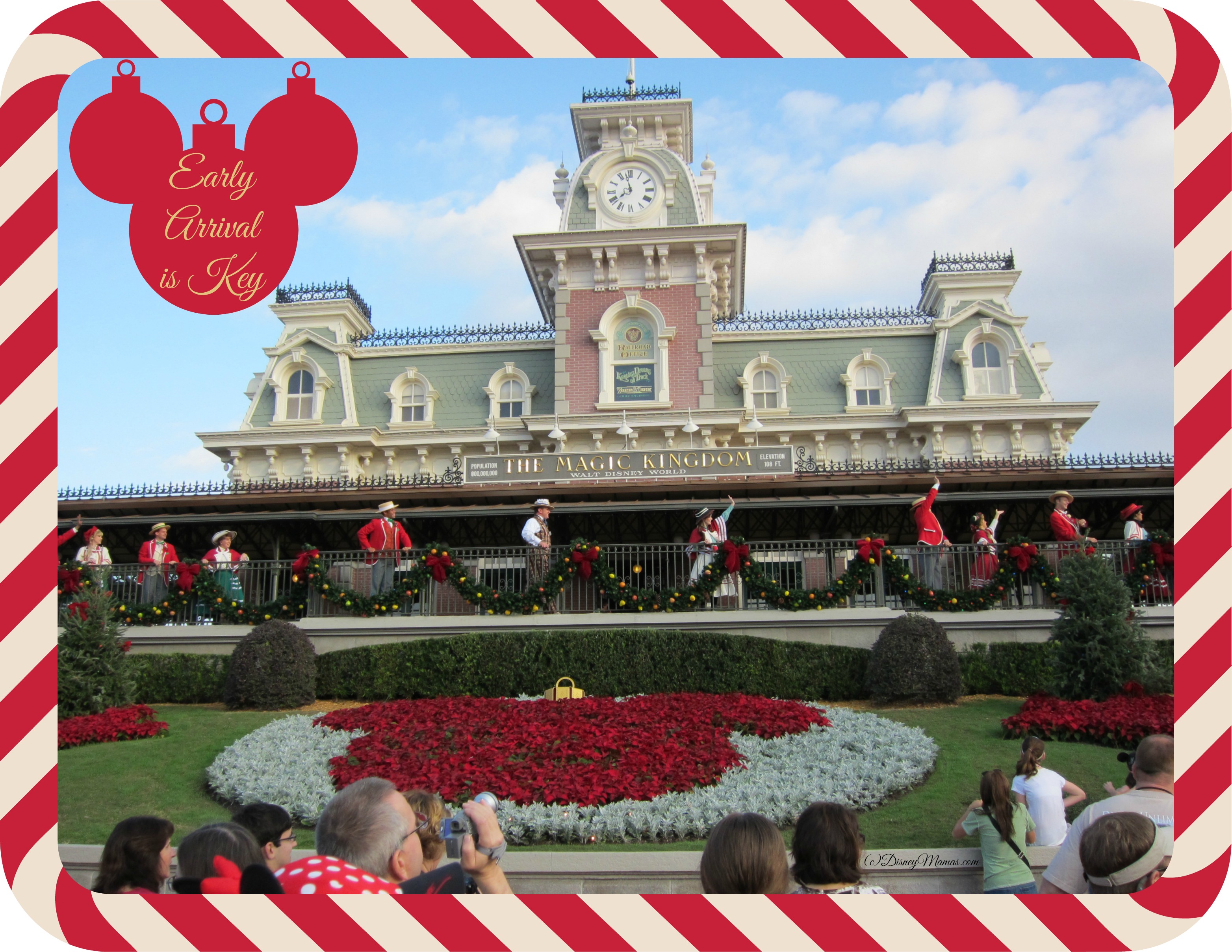 If you plan far enough in advance, you might be able to score a pre-opening reservation for breakfast at Cinderella's Royal Table or Crystal Palace.  This is a great way to get in early and see some of the decorations without having to fight crowds, and then you are already down Main Street (where it can get pretty congested on high traffic days) and ready to head to the land of your choice.
Different Disney Resorts have different methods of transportation to Magic Kingdom.  For most, it is bus only and you will want to allow between 45 minutes and an hour to get to the park.  This means being at the bus stop about an hour before your anticipated arrival.  Most of the bus rides will be about 20 minutes long, and it is important to factor transportation time into your arrival.  If you are staying at The Contemporary, Polynesian or Grand Floridian you can utilize the monorail or resort boat transfers to get to Magic Kingdom, and Wilderness Lodge guests can also take advantage of boat launches from their resort.  These are definitely quicker than bus transportation, and you would be pretty safe to leave 20 minutes ahead of your intended park gate arrival.
Creating an itinerary
Now, to be completely fair, my version of a touring plan may not be right for everyone.  As I stated in a previous post, our family is perfectly content to spend half our day resort hopping just to see the decorations.  If we miss some rides and parades it is no biggie (unless it's Buzz Lightyear…my 4-yr old has to ride Buzz Lightyear…a million times).  Therefore, in lieu of a specific touring plan, I'm going to provide you with some tried and true tips for planning an effective itinerary that is right for you and your family.
Once you have decided when you are going to be travelling and have booked your trip, the real fun begins.  If you will be travelling during the lighter weeks of the season you won't have to do nearly as much planning as those of us who travel during the week of Thanksgiving, Christmas, and other heavier crowd times.  There are a lot of great sites out there that can help you determine what the crowd situation may be during your trip.  Some are subscription based, like Tour Guide Mike and Touring Plans, while others are not, such as MyFirstVisit.net.  I've mentioned these sites before but the key to finding the right fit for your travel plans is to visit each site and see who has the information you want presented in a way you can follow with ease.  Personally, TouringPlans.com is my go-to, and I am going to focus on them a little bit for this segment.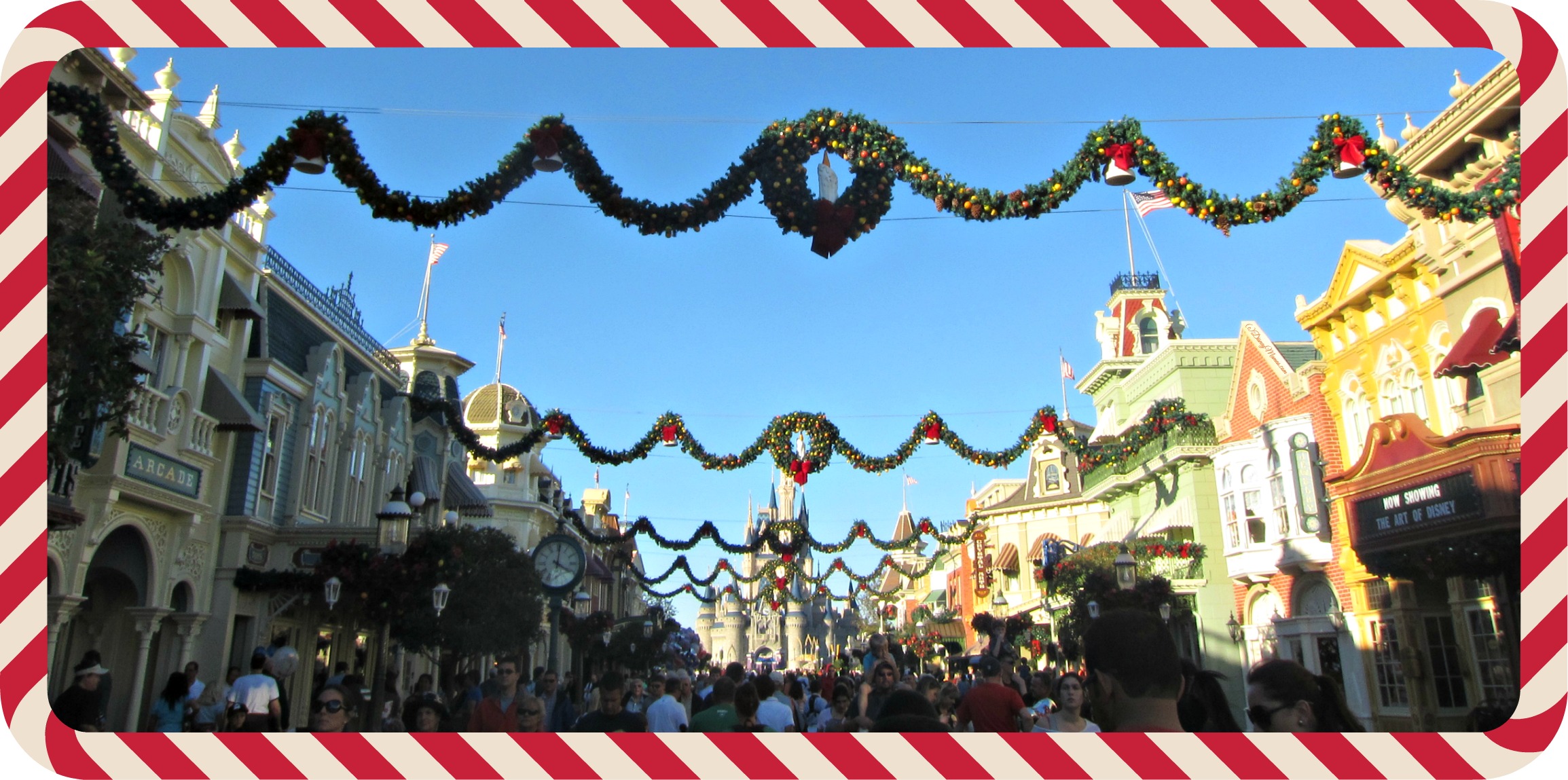 Using the Touring Plans Crowd Tracker I can input my vacation days and see a spread of how crowded each park will be during that time.  This is what I use to determine which park to visit on each day of my vacation.  I then go to the Crowd Calendar where I can see exactly what the park schedule is for the day I plan to visit.  This includes information such as: regular park hours, any extra magic hours being offered, parade and fireworks times.  Additionally I can view the full show schedule for the day of my choice, and plan that into my itinerary.
Now, ask yourself this question.  What is most important to my travel party?  This may seem silly, but it is a really important question to consider.  Will your day be complete if you don't meet Mickey Mouse or Cinderella?  What if you have to skip The Jungle Cruise or Pirates of the Caribbean?  Do you need time to shop? Do you have a dining reservation to consider?  These questions will help you narrow down the focus of your day, and determine how you want to spend your time.
One thing I do with my son before planning our itinerary is sit down with his Birnbaum's Guide for Kids and go through the parks land by land.  I ask him questions about what he wants to do during the trip, and then my husband and I use his answers to help us plan the perfect itinerary for the family, with a balance between what is most important to him (rides), and what is most important to us (entertainment).
If you are using a service like TouringPlans.com you have the added benefit of viewing and customizing their Magic Kingdom Touring Plans.  They have many different plans to chose from, ranging from travelling with adults only to travelling with extended family, and within each of their primary distinctions you will find additional options.  For example, I chose Touring Plans for Parents with Small Children as my primary plan, and when I click through I have another 16 options to chose from, allowing me to select the plan that most fits our intentions for that day.  Our family favorite?  The Two-Day Dumbo-or-Die Touring Plan.
Holiday Events and Ride Overlays
While Mickey's Very Merry Christmas Party features a lot of unique entertainment, you may find that it is also offered on select days outside of the party.  If you are travelling the week of Christmas or the week between Christmas and New Year you will be able to see the Mickey's Once Upon a Christmastime Parade in the afternoon, in lieu of the Celebrate a Dream Come True parade, and the Holiday Wishes Nightime Display instead of the regular Wishes display.  Most other nights between November and January these entertainment options are only available to those attending Mickey's Very Merry Christmas Party.  Cinderella's Holiday Wish Castle Lighting Ceremony takes place nightly at 6:15, and it is not to be missed.  Finally, the Main Street Trolley Show is particularly lovely during the holiday, and a personal favorite.
Unlike Disneyland Park where numerous attractions are updated with a holiday twist, the Magic Kingdom currently boasts only one holiday attraction overlay.  New this year, The Jungle Cruise features a holiday overlay and is now the Jingle Cruise.  The story goes that the Jungle Cruise Skippers miss their families back home and have redecorated the boat house and the boats with some festive fun, throwing in some holiday jokes along the way.  Personally, I'm pretty excited to see this, as Jungle Cruise is a favorite for our family and a must-do every trip.
Holiday Treats and Dining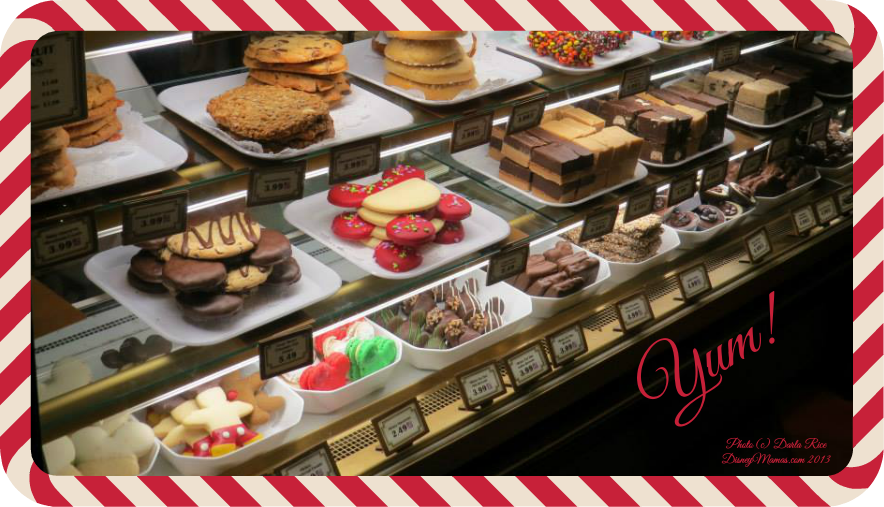 For many, Disney Dining is a key ingredient to our Disney vacation.  During the holiday season Disney plusses many of their eateries throughout the resort.  At Magic Kingdom you can find special holiday treats at The Main Street Confectionary, and Big Top Treats, as well as special holiday popcorn buckets, insulated cups and more throughout the resort.  Special holiday meals, both traditional and nontraditional, can be found throughout the property as well, and The Diamond Horseshoe will feature a special Christmas Day holiday dinner.
Check out the Disney Food Blog Pinterest Board for information on snacks and special meals added for the holiday season.  They do an amazing job of updating their information as new items are released, and are a wealth of information.  If you want a bit more in-depth information, Disney Food Blog also sells several different e-books on dining throughout Walt Disney World, including a special Disney Food Blog Guide to Walt Disney World Holidays 2013 book that includes tons of information on dining, snacking, touring, souvenirs, special events and more.
I'll be totally honest…the food is one of my favorite things about holidays at Walt Disney World.
Well, that about does it for Magic Kingdom!  If you have any specific questions or tips, please share them in the comments center below!
What would be your first stop at Magic Kingdom this holiday season?
Special thank you to Darla Rice and Kim Novacovschi for providing me with the lovely holiday treats photos!