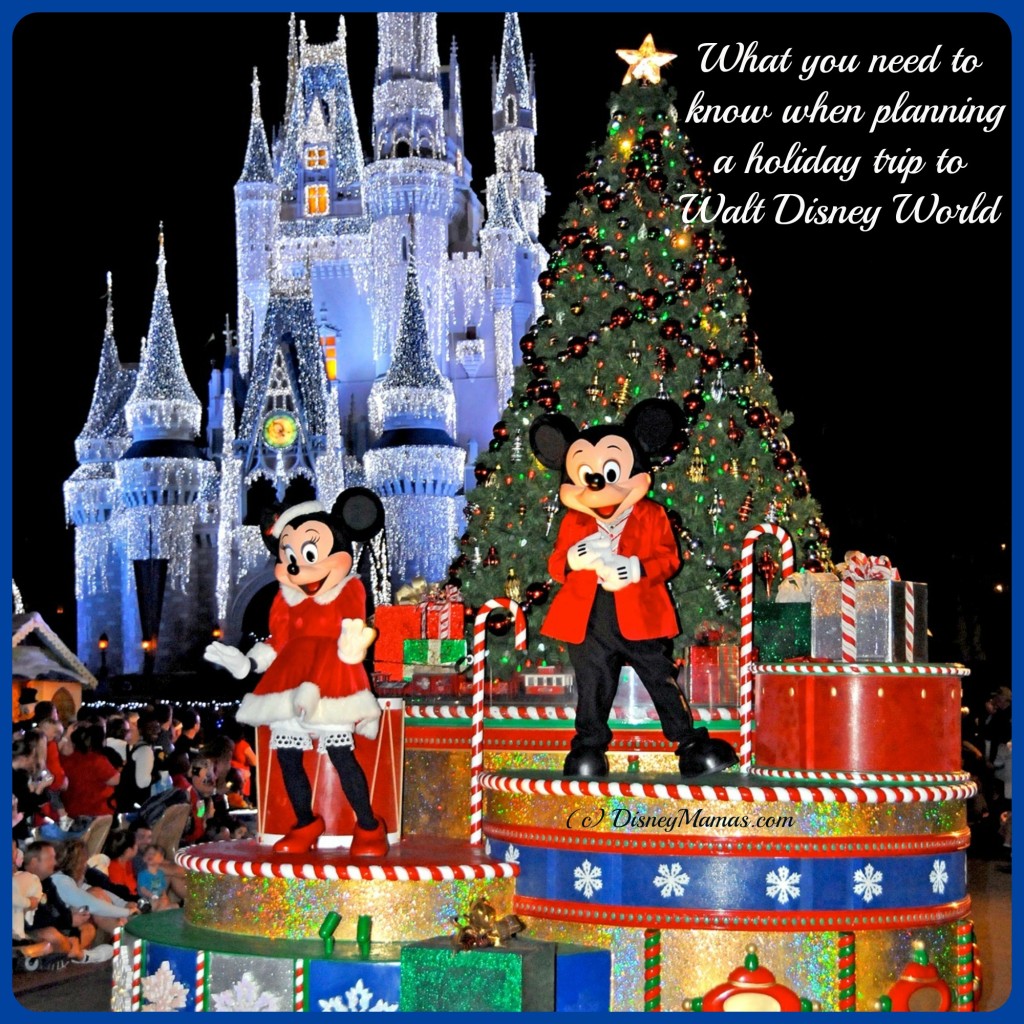 Visiting Walt Disney World, or any Disney destination for that matter, during the holidays can be a wonderful experience. But, it is essential that you go into it understanding the things that set the holidays apart from other times of the year. One of the questions I get asked most is if visiting during this time is "worth it".
For my family, and me, yes, it is definitely worth it. But we are the type of family that can spend half a day dropping through several resorts just to look at decorations and consider that a successful day at Disney World. We also visit the parks several times a year on average, so we are not there with a goal to do every ride in the park three times…we don't mind skipping Soarin' due to the 200 minute wait (yes, it will happen).
There is no simple answer to this question, but there are definite things to consider, as well as a few things you should know in order to make the decision that is right for your family.
Disney certainly does holiday spirit on a scale like no other. The parks and cruise ships are done up in grand fashion, and all decorated to fit their respective themeing. There are Christmas Trees absolutely everywhere, garlands full of ornaments, specialty snacks and drinks, and characters dressed up in their holiday finest. Every direction you turn will yield some magical touch added to make the glitz and glamour of the season come to life.
If you are visiting with the primary purpose of seeing the beauty and spectacle during the holidays, and care less about riding every attraction and scoring the perfect dining reservations then definitely make it a point to visit over the holidays.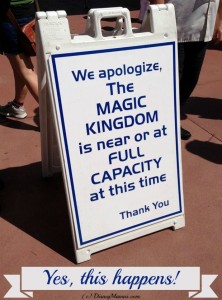 But, if your primary goal is to hit all the attractions in the park, and the idea of waiting in longer than normal lines makes you nauseous, then a trip during the holiday season is probably not a wise investment.
Understandably, the holidays draw an enormous crowd at all Disney destinations; in fact the weeks of Thanksgiving, Christmas and New Years are the busiest of the year for Walt Disney World in particular. Long lines are to be expected, so you have to go into the trip with the expectation that you will be standing in line at some point, and that those wait times will be longer than normal. A little planning can definitely help alleviate the amount of time spent in those lines, but it is inevitable you will come across them at some point.
Additionally there are numerous special events that take place throughout November and December that you should be aware of, including: Mickey's Very Merry Christmas Party, Epcot's Candlelight Processional, World Showcase Entertainment, and The Osborne Family Spectacle of Dancing Lights. This is in addition to special overlays to select fireworks shows, parades and attractions. These options can definitely make for some amazing memories, but many need to be planned well in advance. Tickets for the Christmas Party sell out often, and if you are thinking of the dining package for the Candlelight Processional those reservations go quickly, leaving you to try to get in to the theatre only if space is available. If you are interested in these options, and in my opinion they are well worth the additional cost, you need to keep that in mind as you are planning.
If you are planning a once in a lifetime trip for your family, then understand that the parks will not look or operate as they do in a "normal" month. For many this is a pretty big deal. If you have always dreamed of that nighttime shot of the family in front of Cinderella's castle, understand that it is going to be covered in icicle-style lights. It is breathtaking, but you aren't going to be able to capture that traditional shot.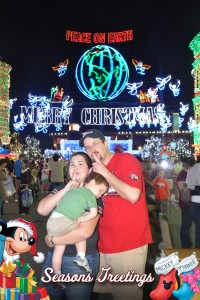 If you do decide that visiting during the holiday season is for you then I highly recommend purchasing a subscription to a planning website such as TouringPlans.com or TourGuideMike.com. These websites specialize in itinerary planning, and provide you with additional tools to maximize your days in the parks. I have personally used both websites in the past, and believe that each one has its own set of strengths and weaknesses.
In the end it's your call and depends on what type of Disney experience you are looking for. The holidays are a huge part of what sets Disney apart from the other theme parks, and a stroll down Mainstreet USA decked out for the holidays is like none other. But will you be able to enjoy that walk for what it truly is, or, will it ruin your vacation because 50,000 of your closest friends are standing between you and Splash Mountain?
Next up :