If you are like me, I plan my arrival and departure times for our Walt Disney World vacations to ensure maximum park time.  This means arriving early, before check-in is available, and departing late, after check-out.  Since we typically drive to Walt Disney World from Texas, and thus cannot use Disney's Magical Express luggage services I am often asked what we do with our luggage before we are able to get into our room.  I've also heard this as an argument against driving to Walt Disney World, as many people assume that driving will mean hauling your luggage around with you, or leaving it in the car. Luckily, Disney is smart enough to have a solution! That solution is Disney Bell Services.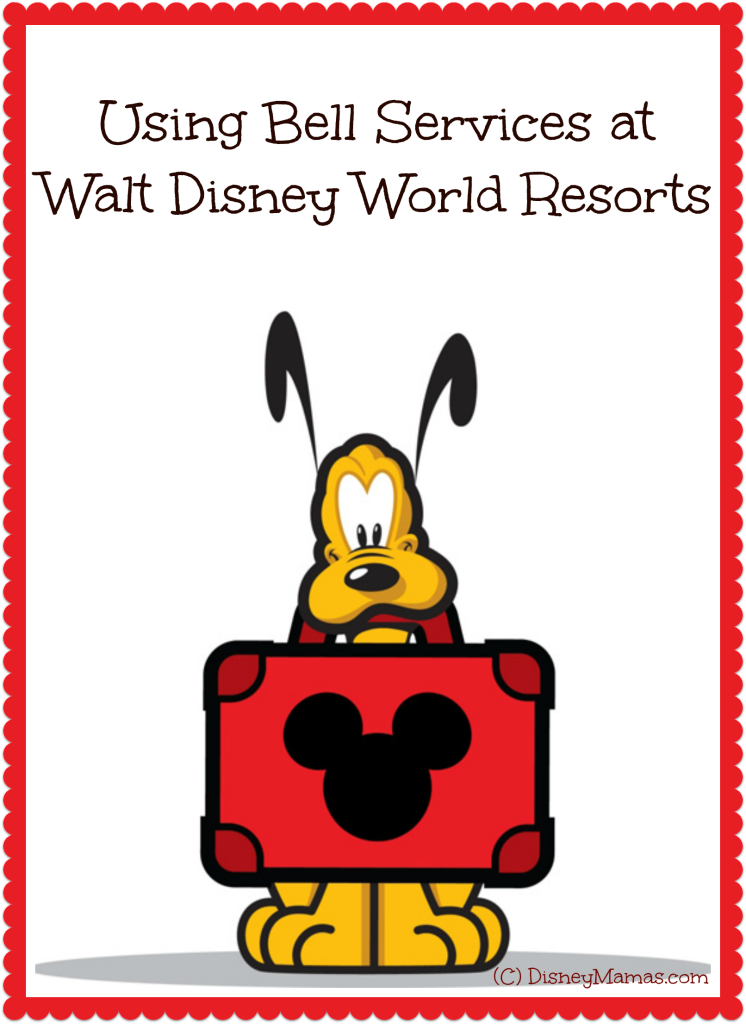 If you are staying at a Disney Resort (World of Land), and many of the surrounding Good Neighbor Hotels  you are able to use the services of the Bell Desk and the Concierge regardless of what time of day it is, whether you have yet to get in, and even if you have already checked out for the day.  Simply check-in at the front desk and have Bell Services hold your luggage until you are able to access your room, or until you are ready to depart for home.  They will give you an exchange ticket indicating the number of bags that you have checked and when you are ready you simply exchange the ticket for your luggage.
A few things to keep in mind:
1.  Make sure all medications are easily accessible.  You will not want to have to unpack and re-pack just to check your luggage.
2.  Consider packing a carry-on with swim suits, sunscreen, diapers, and other necessities you may need during the course of the day.  Even if you aren't flying it is always a good idea to have one bag with the essentials inside.
3.  If you have anything that needs to be refrigerated make sure to ask the attendant to place it in the fridge.  Just because you know you have a gallon of milk in that Target bag doesn't mean the attendant will notice for you.  🙂
4.  If you don't want to haul your entire purse around during the day place it inside another bag so that it is less visible to others.
5.  Don't forget to take your IDs, credit cards, and cash with you while your luggage is being held.
How about you?  Does your family take advantage of Disney Bell Services?  What has your experience been?