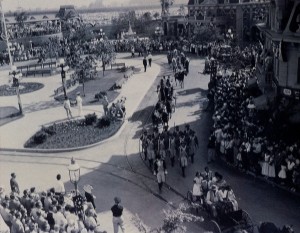 Disneyland would not be the same without a parade marching down Main Street. Parades have been a part of Magic Kingdom entertainment since opening day. I thought I would share the list with you as we continue to celebrate the 60th Anniversary.
Mickey at the Movies 1960–1964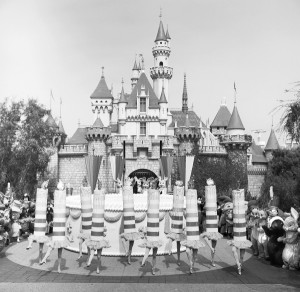 Tencennial Parade Jan. 1965 – Dec. 1965. This is the parade with the dancing cake.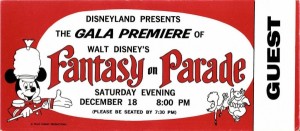 Fantasy on Parade Christmas Parade 1965–1976, 1980–1985. Disneyland's holiday parade.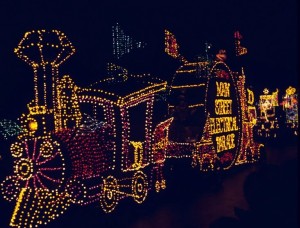 Main Street Electrical Parade 1972–1975, 1977–1983, 1985–199. One of the most beloved traditions at Disneyland. Versions ran at Magic Kingdom Park at Walt Disney World, Disneyland Paris, Tokyo Disneyland, and California Adventure.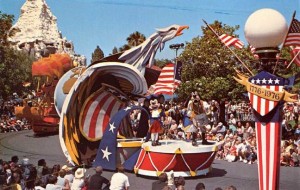 America on Parade June 14, 1975 – September 6, 1976. It parade ran each afternoon and evening (replaced MSEP during its run) and was created for America's Bicentennial.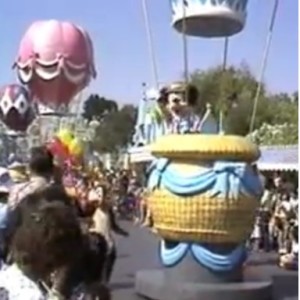 Flights of Fantasy 1983. The parade featured huge inflatable characters.
Donald's 50th Birthday 1984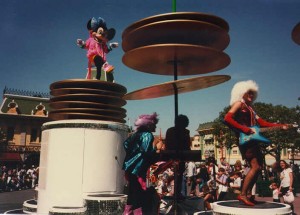 Totally Minnie 1986. This was Minnie's special day and she wore 1980s fashions and had a rocking theme song.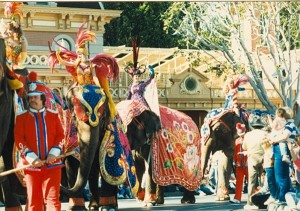 Circus on Parade 1986–1988
Snow White's 50th Anniversary 1987. A celebration to honor the "Fairest of Them All."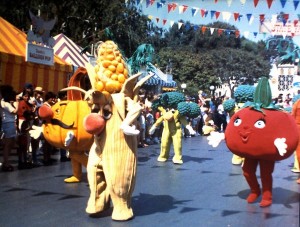 State Fair 1987–1988. Check out the fruit and veggies!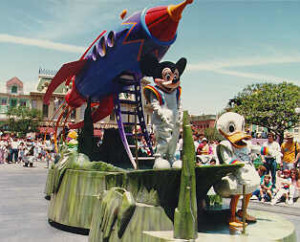 Blast To The Past 1988–1989. Cast members would perform the Main Street Hop and original entertainers for the 50s and 60s were featured. The Super Hooper Duper was also hosted where 1,527 people set the world record for most persons hula-hooping at one time in one location.
Mickey's 60th Birthday 1988–1989
Hooray For Disney Stars Parade 1989–1990. The parade featured Roger Rabbit and the Disney Afternoon characters.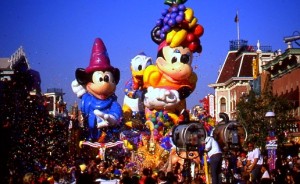 Party Gras Parade January 1990 until November 1990. It was the centerpiece of Disneyland's "35 Years of Magic" celebration and can be seen in the Disneyland Fun Sing-a-long video.
Celebration, U.S.A. 1991. A tongue-in-cheek look at the diversity of American lifestyles and patriotic pride.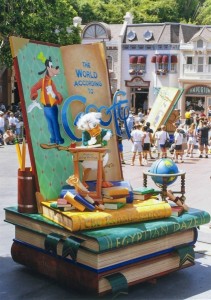 The World According to Goofy June – November 1992. Celebrating Goofy's 60th birthday.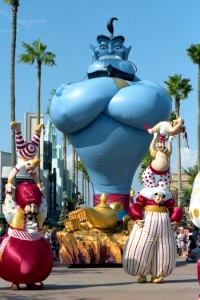 Aladdin's Royal Caravan April 1993-June 1994. Featuring the "Prince Ali" song and golden spitting camels. It also ran at Disney-MGM Studios (where the picture is taken).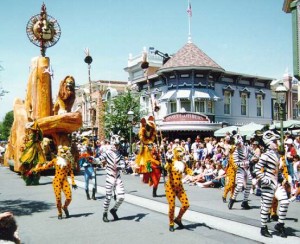 The Lion King Celebration July 1, 1994 -June 1, 1997. The first time Audioanimatronics-like characters are used on a parade float. The main floats moved to Animal Kingdom for Festival of the Lion King.
Cruisin' The Kingdom 1996–1997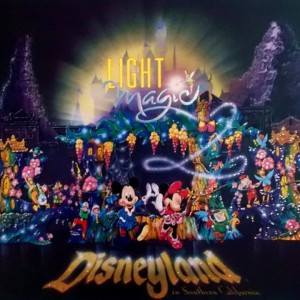 Light Magic 1997. Disneyland's biggest parade disappointment. Light Magic ran for about three months with little acceptance by fans. The parade had four moving stages that would stop in selected areas where cast members would perform. Thankfully, we have the viewing area created for Light Magic near Small World for watching other parades.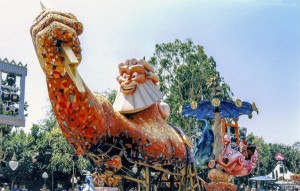 Hercules' Victory Parade 1997–1998. Saluting the "greatest hero of all time!" The parade commentators were Ridges Philbinylus and Appollonia Airheadenese.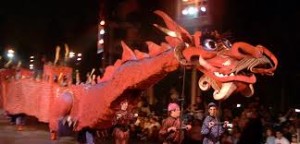 Mulan Parade 1998–October 1999
45 Years of Magic Parade/Parade of the Stars 1999–2005. My favorite part of this parade were the guests who had been selected from the park during the day and danced through the route – wearing tutus and character hats.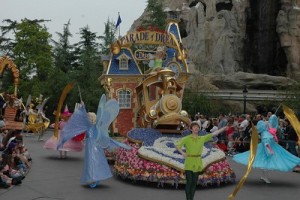 Walt Disney's Parade of Dreams 2005–2008. First appearance of Tinkerbell in a parade. Several of the floats grew in sized to incorporate higher elements like the strings on living marionettes for Geppetto.
Celebrate! A Street Party 2009–2010. A festive, colorful, high-energy, interactive dance party asking guests "What are YOU celebrating?" and then invite them to join in the fun.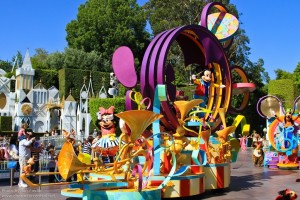 Mickey's Soundsational Parade 2011 – Present. A fun dance and sing-a-long party with lots of characters. You can conduct the parade on the Disneyland game for XBox at home.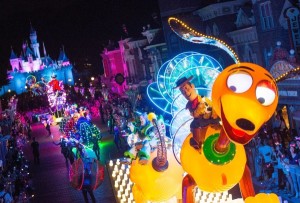 Paint the Night 2015 – Present. This new, state-of-the-art nighttime parade floods Main Street, U.S.A., with stunning color, fun surprises and more than 1.5 million brilliant LED lights. The parade premiered in Tokyo and looks amazing.