Whether it is an anniversary, first visit or, in our case, a birthday, celebrating at Walt Disney World can make an already magical trip even more magical.  My daughter loves all things princess so we decided to combine her first "official" trip to Walt Disney World with her third birthday and share it with you.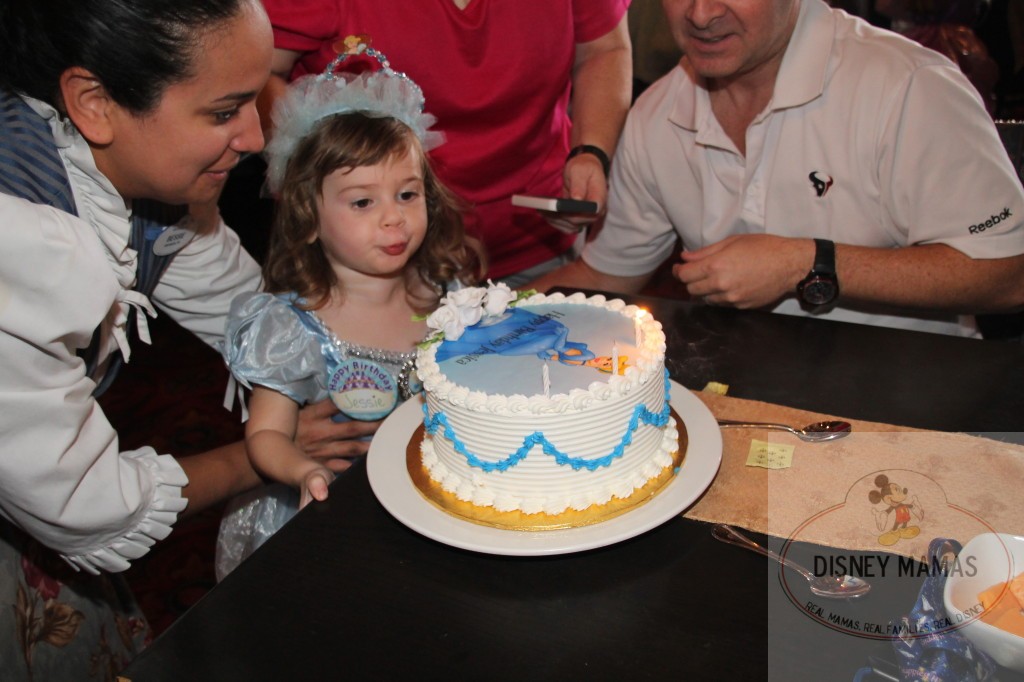 Planning
The most important thing to do for any Walt Disney World Vacation is, when possible, to plan 180 days in advance.  This is particularly important when planning special events with large groups.  In our case, we invited the grandparents and aunts to celebrate with us so all reservations had to be for a party of ten so 180 days was critical to get a reservation at Cinderella's Royal Table.  When making dining reservations let the dining agent, your travel agent, or online system know what you are celebrating.  They will make note of it in the system.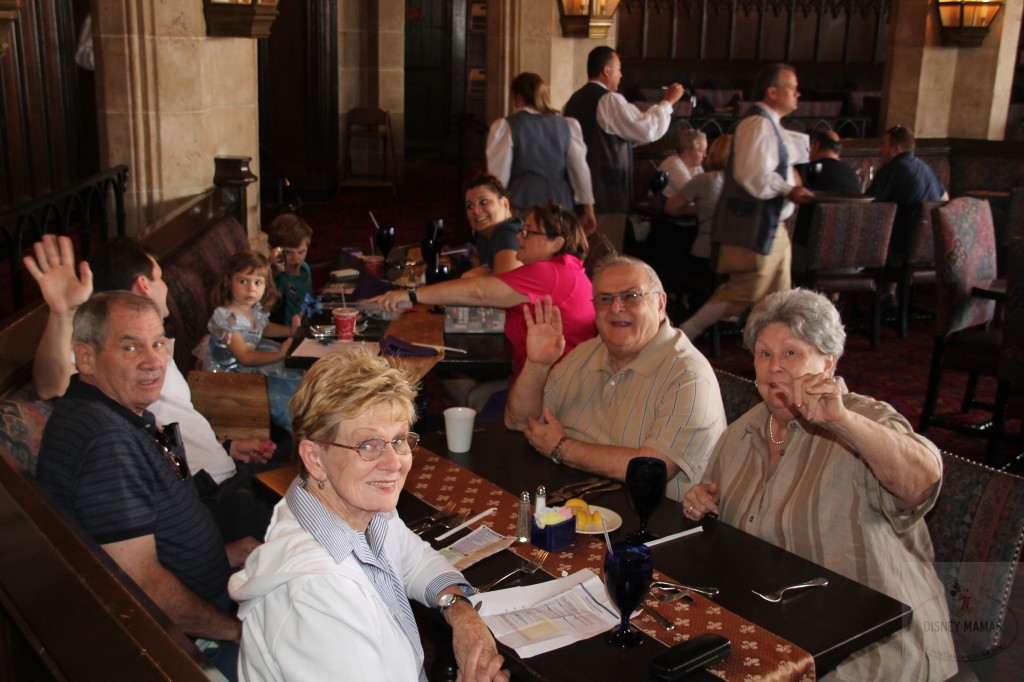 Cakes
Once you have your dining arrangements made you may decide you want a special cake to toast the occasion with food.  Disney provides several options.  Remember that note you had made in the system that you were celebrating a special event?  Well, all Disney table service restaurants will bring out an individual cupcake with candle for the special guest and may even sing.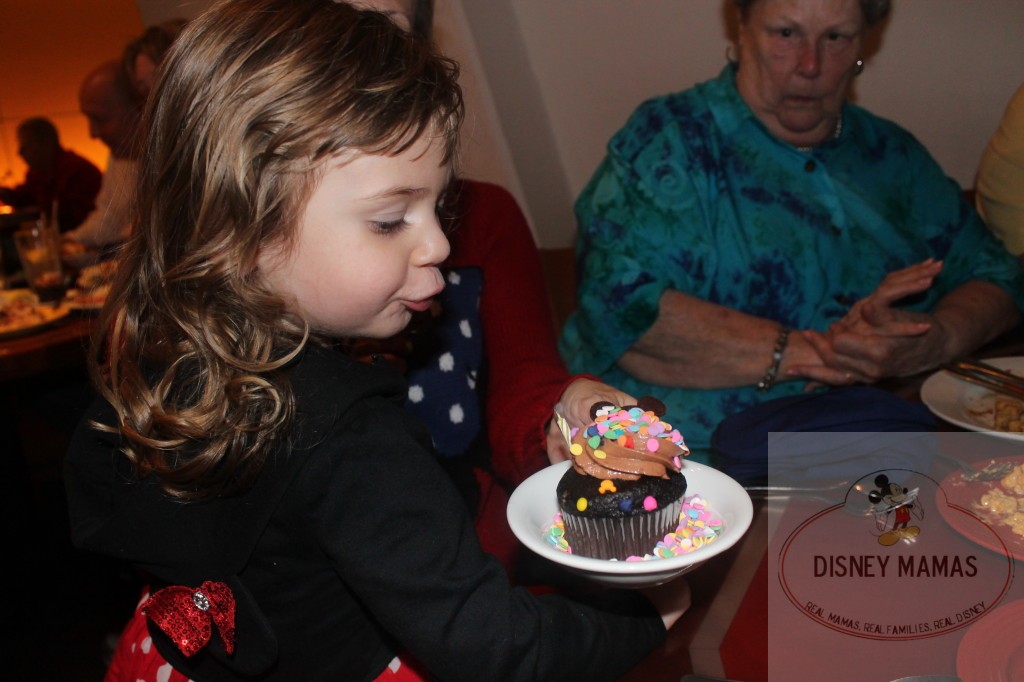 Want something a little larger to share with the whole table?  Ask for a Celebrate Today cake when you check-in for your reservation.  These 6-inch cakes come in chocolate or vanilla but cannot be personalized.  If you want something more special you can order a personalized cake at least 72 hours in advance by calling the Cake Ordering Hotline at 407-827-2253.  Your options include a Mickey Mouse head shaped cake that serves 10 – 12 people and is available in chocolate or white cake with chocolate filling and covered either in chocolate ganache or piped buttercream frosting, depending on which location it is ordered from.  This cake cannot be personalized but the plate it is served on can.  Another option is a truly custom cake, available in 8 and 10 inches as well as standard sheet cake sizes which can feed up to 100.  8-inch cakes come in chocolate or vanilla while the 10-inch and larger cakes will include vanilla, chocolate or marble, filled with your choice of vanilla buttercream, chocolate buttercream, white chocolate mousse, dark chocolate mousse, strawberry mousse, or raspberry mousse and covered with buttercream or whipped cream frosting.  Cakes can be personalized and a screen printed images can be added to the cake.   Finally, fancy fondant-covered cakes and mini-cakes are available at restaurants services by the bakeries at Grand Floridian Resort & Spa, the Contemporary Resort, BoardWalk Inn, Animal Kingdom Lodge, the Yacht & Beach Club and Epcot.  These cakes are quite elaborate and priced accordingly.  If you would like one of these cakes follow the prompts for these resorts when calling the Cake Hotline.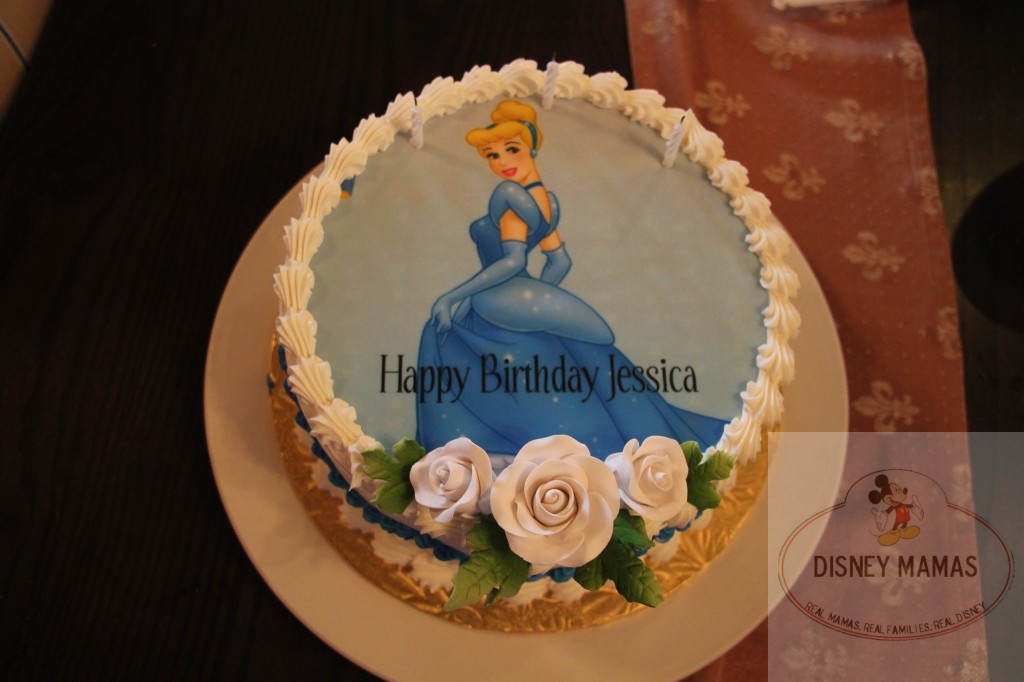 Day of Arrival
When checking in to your resort tell the cast member at the front desk what you are celebrating and ask for a Celebration button.  The buttons are free and command a lot of attention when worn.  And there are no rules when it can be worn so you don't have to limit it to the day of your celebration.  My daughter wore hers proudly every day.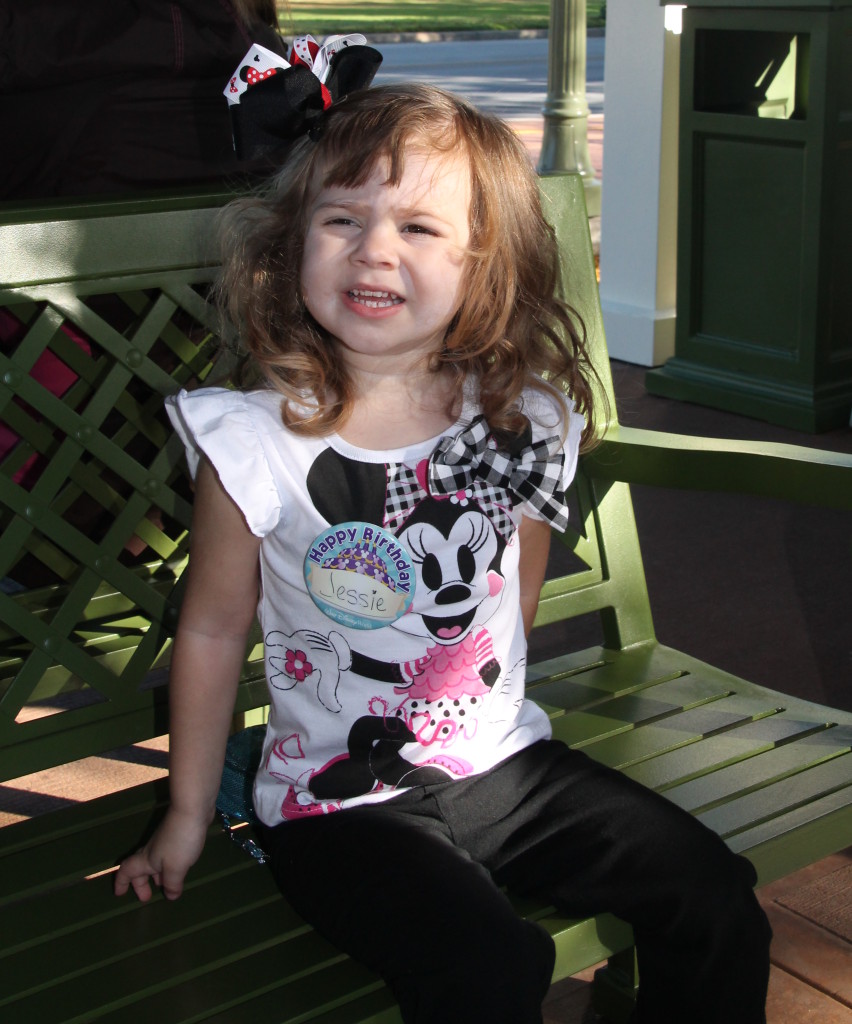 These are just a few of many options Disney offers to help celebrate your special occasion.  From in-room celebrations to gifts to birthday ear hats, Disney has you covered.  For more information visit:
https://disneyworld.disney.go.com/celebrations/customizations/