Welcome to the next stop on Blogorail Teal! Today we are sharing our favorite Saint Patrick's Day Recipes! My heritage is Irish, and my Irish Nana just celebrated her 83rd birthday so my son and I baked her an Irish Cream Pound Cake to celebrate! It.Was.Delicious.
My Nana is one of the most important people in my life, and I am so blessed that my grandparents live near enough that we get to celebrate birthdays with them. Every year my Nana chooses a special dessert for me to make, but this year she left it up to me! This is the woman who first taught me to add a little Bailey's to my coffee, so naturally a Bailey's Irish Cream Pound Cake sounded just right.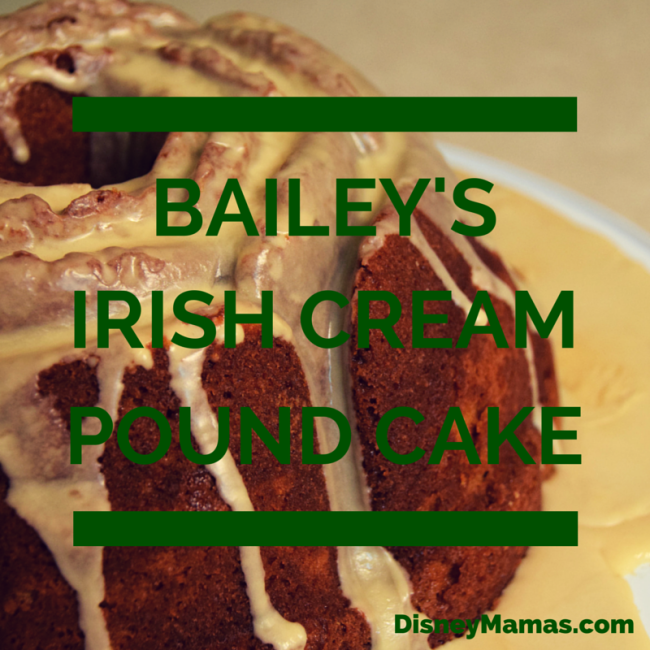 I turned to my best friend, Pinterest, in search of the perfect recipe and came upon Paula Deen's version from the March 2009 issue of Cooking with Paula Deen. While I couldn't find a link that took me to her specific magazine recipe, I found several bloggers who had reposted the recipe (and all were identical), so I'm calling it authentic. The cake sounded incredible, and I couldn't wait to make it for Nana.
My 5-year old son, Connor, loves to cook so he and I got up on Sunday morning to whip up the cake before Daddy got home from church so that we could all leave for Nana's in the late morning. We gathered our ingredients and got started.
Ingredients
For the Cake:
1 1/2 cups butter, softened
2 cups light brown sugar, firmly packed
1 cup sugar
5 large eggs
3 cups all-purpose flour
1 tsp baking powder
1/2 tsp salt
3/4 cup whole milk
1/4 cup Irish Cream Liqueur (I used Bailey's Original Irish Cream)

Confession: I'm obsessed with Mexican Vanilla, so I threw in about a teaspoon to my cake batter. No idea if it made any sort of difference, but in my mind you can never go wrong adding in some quality vanilla to your baked goods.
For the Glaze:
2 cups powdered sugar, sifted
3 TBS Irish Cream Liqueur (I used more Bailey's)

My glaze was quite clumpy, so I added about 1/4 cup black coffee to smooth it out. It turned out perfectly and added just enough coffee flavor to please me and Nana, but not too much to overpower the Irish Cream flavor, or provide too strong of a coffee flavor for my coffee-hating Mom.
Note: If you prefer to keep the alcohol away from your cake and/or glaze, I recommend replacing the Irish Cream Liqueur with Bailey's Original Irish Cream Coffee Creamer, or other Irish Cream flavored coffee creamer. You could also try an Irish Cream flavored syrup, but then you will be missing the fat content of the liqueur or creamer and it might slightly alter the texture of your cake and/or glaze.
Instructions
Preheat your oven to 325 degrees.
Spray a 12-cup fluted bundt pan with nonstick baking spray. I highly recommend Wilton's Bake Easy Non-Stick Spray.
In a stand mixer, beat butter, brown sugar and white sugar together at medium speed until creamed and fluffy.
Add eggs, one at a time, beating well after each addition and scraping sides of the bowl as necessary.
In a medium bowl combine your flour, baking powder and salt; set aside.
In a liquid measuring cup combine your milk and liqueur (or creamer).
Gradually add flour mixture to butter mixture, alternately with milk mixture. Begin and end with flour, beating well after each addition.
Spoon batter into bundt pan and back for 1 hour and 15 to 20 minutes, or until a wooden skewer inserted into the center comes out clean.
Cool cake in pan for 10 minutes.
While cake is cooling make glaze.

Combine powdered sugar and Irish Cream liqueur in a mixer fitted with the whisk attachment. Beat until smooth, adding additional liqueur (or coffee) if glaze is too thick or won't smooth out.

Flip over onto wire rack and allow to cool completely. If cake releases from pan immediately, great! if not, just check it every few minutes and remove the pan once the cake has released.
Once cake has released from pan drizzle with glaze. I recommend setting a baking sheet underneath the cake to catch glaze that drips off.
This Irish Cream Pound Cake is the perfect dessert for a birthday, Saint Patrick's Day celebration, or just a special treat. It was simple to make, especially considering that I was being helped by Connor, and it tasted delicious. Not only that, my entire house and my  car smelled heavenly for the rest of the day. My Nana absolutely loved it, and it will definitely be making a repeat appearance.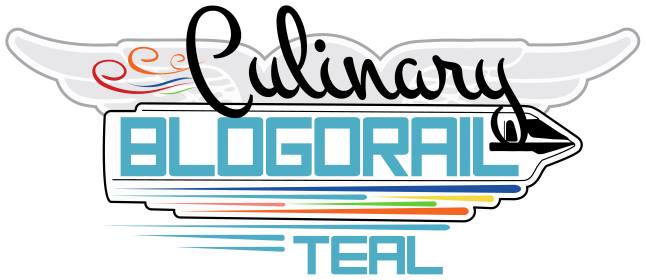 Thank you for joining Blogorail Teal this month! We will be back next month with all new loops and themes. Keep checking in with our blogs in between loops to keep up to date with the newest posts, photos and stories. If you are looking for more Disney magic, you can make your way over to The Blogorail website to see all our members and their blogs, as well as all our previous loops.
Here is the map of our Blogorail should you happen to have to make a stop along the way and want to reboard: