As a parent, one of the most terrifying things imaginable is losing track of your child.  Add in a busy theme park and the nightmare and the next thing you know, you're breathing into a paper bag.  Fortunately you have happened upon THE place for nightmare reducing tips to keep track of your young ones in The Happiest Place on Earth (among others).  Adopt one, two, or all, it's your call.  Here are 5 simple ways to keep track of kids at Disney Parks.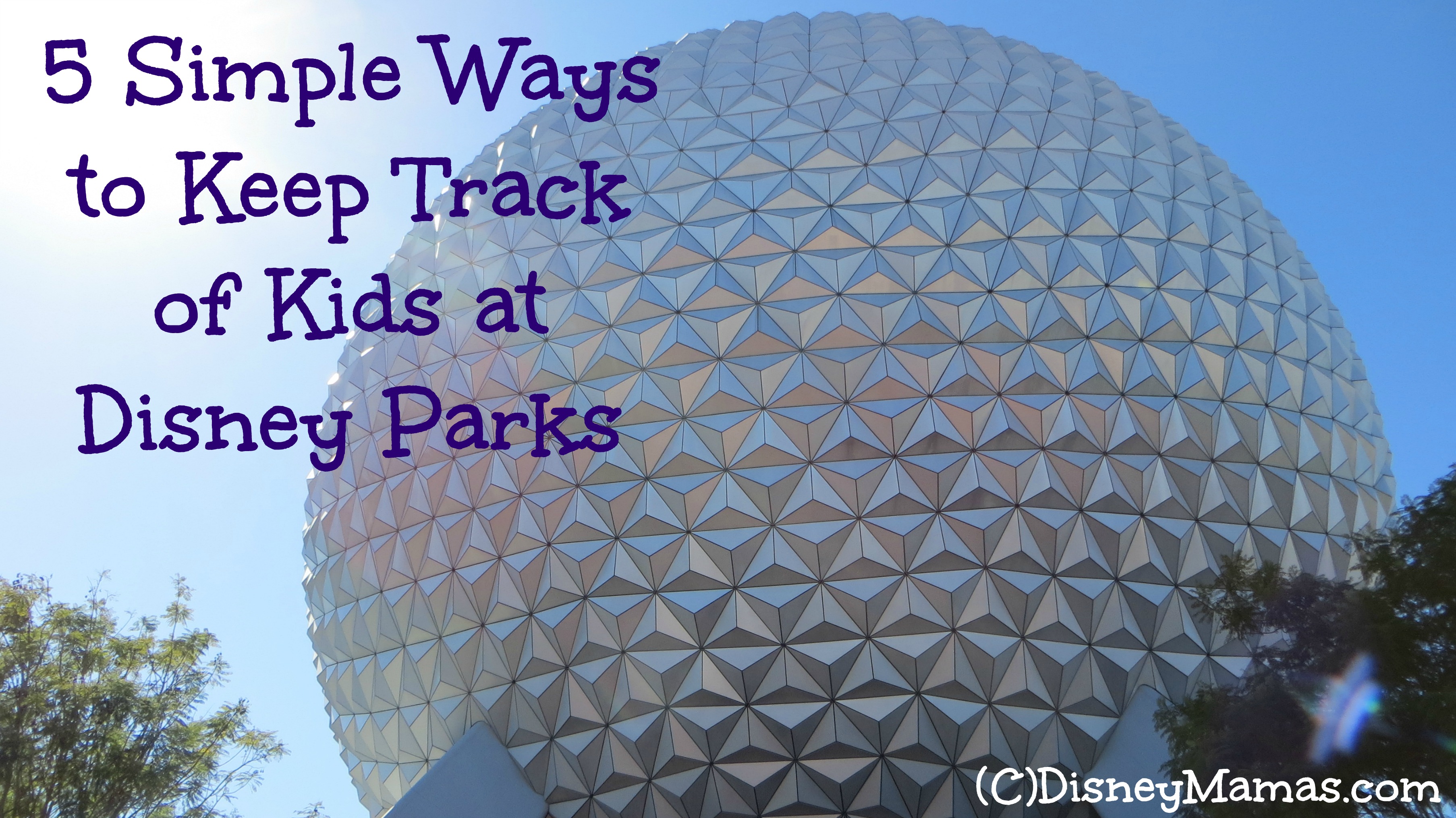 1.  Label their clothing.  Remember when you went to camp back in the day?  And your parents put your name on absolutely everything?  You may not need to label their underwear (though we won't stop you) but putting their name and your phone number in the back of their shirt is simple.  You won't need to worry about it washing off, or getting lost either.
2.  Child ID Tattoos.  SafetyTat is a company that creates temporary child id tattoos, stickers, medical alert tattoos and more.  The company was founded by a mom who saw a need and acted on it.   The website even has a section where a child can help customize their own tattoos.
3.  Good Morning Photos.  Every day of our vacation we take a full-body picture of our son once he is dressed for the day.   This picture isn't just a cute daily snapshot, it is a picture of our son in the clothes he is wearing that day.  Without looking, can you honestly tell me what your child is wearing today?  (I'm not sure I can tell you what I'm wearing today without looking) This quick photo op will come in quite handy if he wanders out of sight and you need to elicit the help of fellow mamas to locate him…instead of describing his outfit, show them.
4.  Magic Bands, Dog Tags and Jewelry.  On our most recent trip to Walt Disney World my son begged for one of those character dog tags they sell in machines.  We finally caved when it occurred to me that we could have the dog tag printed with our contact information on the back.  If you think of this before your trip you can also purchase jewelry printed with contact information on the inside.  Bonus, it made a great souvenir. And on top of that Cover Bands has come out with a great addition to the Magic Band. You can order what is essentially a waterproof sticker that attaches directly to your child's Magic Band and has a place for you to put your phone number. Just be sure to cover it up with some clear nail polish to ensure that the ink doesn't run.
5.  Have a Plan.  It is incredibly important to establish a plan for what to do if you get lost or separated from one another.  My son knows that if he gets separated from us he is to find the nearest Cast Member, and if he does not see a Cast Member he is to go to a Mom with children his age and tell them he can't find his Mommy and Daddy…think of the new pen pals you could pick up!
These 5 simple things can really  help alleviate some major mama anxiety when on vacation.   It is also a good idea to teach your kiddos your cell phone number as early as possible, and talk to them about "stranger danger".  Staying safe should always be a priority.
How do you keep track of your family when on vacation?  Share with us your tips and tricks in the comments below!