Tuesdays wouldn't be the same for me without the Timekeeper; and this week, the world will not be the same without him as well. Robin Williams was named a Disney Legend in 2009 and rightfully so, as he brought joy to many fans around the world. Robin's first role for Disney was in 1989, as a tourist in the short film "Back to Neverland" that preceded the Animation Tour at Disney-MGM Studios.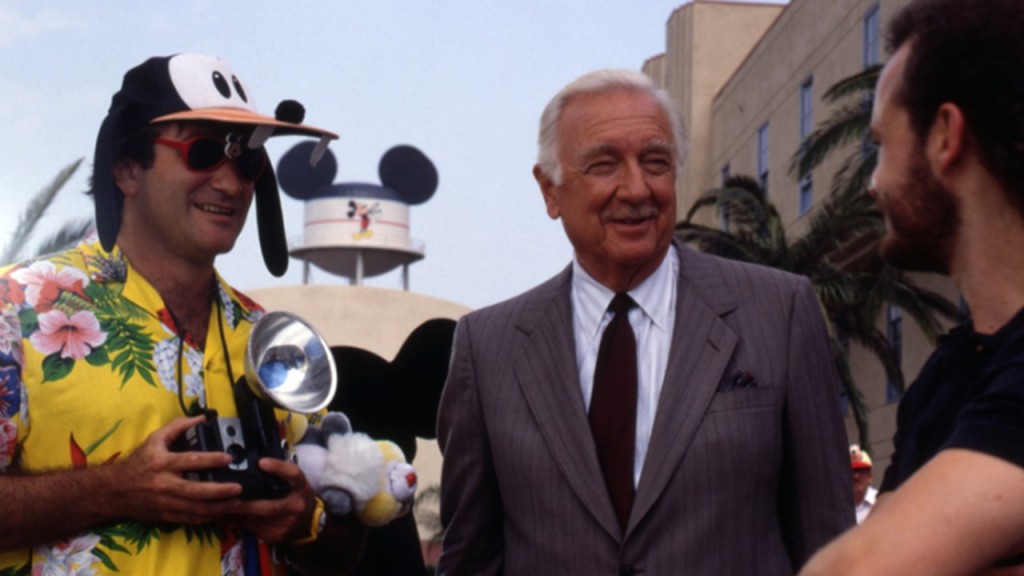 Williams stars as Robin – or Chuck – who is transformed into a Lost Boy and flies to Neverland. During the adventure, we learn the process of creating an animated film.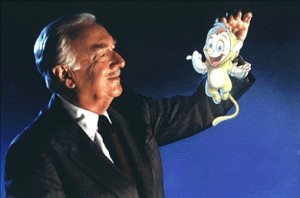 When Disneyland Paris (EuroDisney) opened in 1992, it featured a show entitled "Un Voyage à Travers le Temps" in Discoveryland. The show was recast for Walt Disney World's Tomorrowland with Williams in the role of the Timekeeper. Timekeeper was a robot who controlled 9-Eyes, a time travel machine, in her voyage through the ages – past and future.  This was the first Circlevision film with a storyline.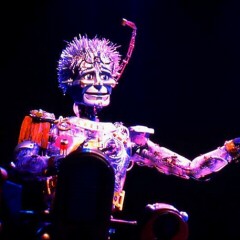 Flubber was the 1997 a remake of the classic 1961 film, The Absent-Minded Professor. It tells the story of Phillip Brainard, who created Flubber – flying rubber. Williams was cast in the role originally played by Fred MacMurray. Note: When entering Journey Into Imagination With Figment! in Epcot, be sure to catch Prof. Brainard's door with the shadows of dancing flubber.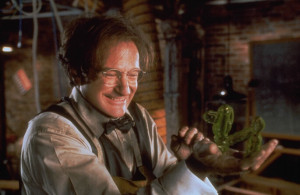 But, the role that endeared Robin Willimas to the world was that of the Genie in "Aladdin". Disney's use of Williams' comedic genius made the film an instant hit with kids and adults. This also created animosity between the studio and the actor as they disagreed upon how his voice was used to promote the film. Apologies, a Picasso, and time brought about reconciliation and Robin reprised the role of Genie for the direct-to-video release of "Aladdin and the King of Thieves".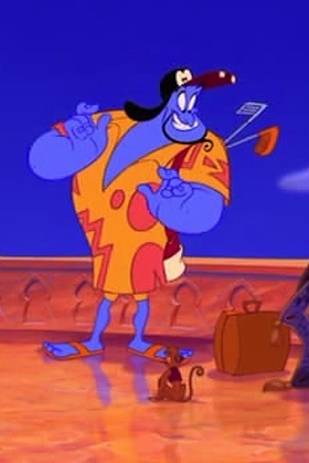 Wait a minute, that outfit looks a little familiar…