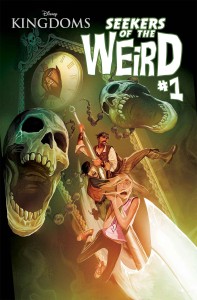 One of the exciting things to result from Marvel becoming part of the Disney family is the introduction of new comic book series. Namely, Disney Kingdoms: Seekers of the Weird. The coolest aspect in this new series is the history behind the project: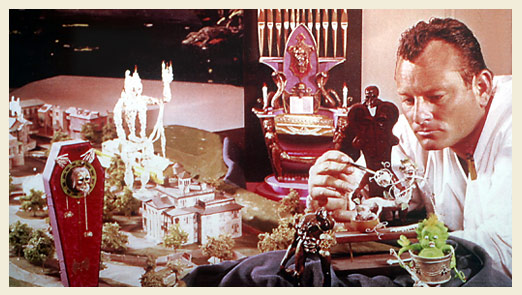 The original vision for the Haunted Mansion was a concept "imagineered" by Rolly Crump and Yale Gracey. Using Crump's designs for a "Museum of the Weird", the plan was to showcase oddities in a walk-through display. The realization of allowing guests to wander through while viewing the displays would cause traffic flow issues, which delayed the project until the omnimover platform was developed – DoomBuggies. Once the traffic problem was solved, a story-ish line was developed, and we have the attraction loved by millions today.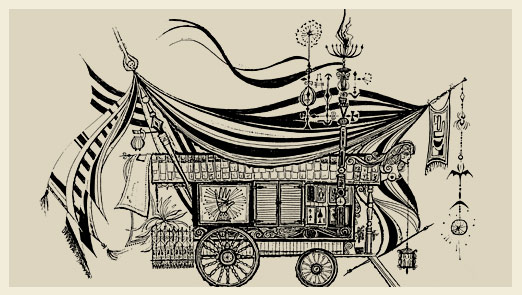 But what were those original designs and what became of them? The concepts contained such items as a melting candle man, gypsy and voodoo artifacts, a chair that could stand up and talk to guests, an appearing and disappearing organist, a seance chamber, portraits that followed you, changing paintings, and various odd taxidermy similar to Barnum's Figi Mermaid. Many of these items are found in the final design and can be seen in the Haunted Mansion, while others were stored away at the Archives.
Until…
"You see, as legend has it, the Disney Kingdoms imprint began when – shortly after Marvel joined the Disney family – our Chief Creative Officer Joe Quesada attended a baseball game with a team of Walt Disney Imagineers and discussed potential project ideas over peanuts and Cracker Jacks." (1) Thankfully the rumors of Crumps designs were true and were found. Thus a story is born – and as things go, maybe a film will be coming….
p.s. This month, Disneyland's Haunted Mansion celebrated it's 45th Anniversary.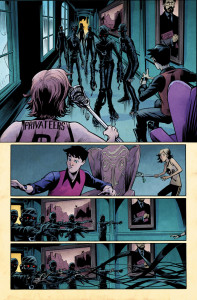 Does this chair look familiar?
(1) Disney Kingdoms: Seekers of the Weird #1