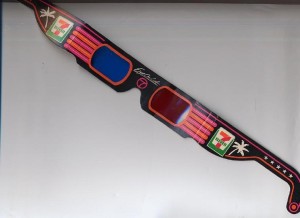 My earliest memories of viewing 3-D movies took place right at home on Saturday afternoons – OK, technically it wasn't our home, it was my cousin's home since they had a 7-11 in their town. In the Dallas area during the mid-80s, 7-11 ran promotional tie-ins with a local network in which you would purchase a Slurpee, pick up your glasses, then go home and watch a film. The films were old 1950s classics like Godzilla. As much fun as I had visiting my cousin and getting the silly glasses to watch a goofy movie, 3D was not that impressive to me and I didn't give it much though after that.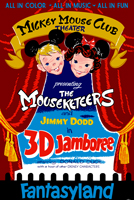 It seems that Disney didn't give much thought to 3D over the decades either. In 1953, they released "Working for Peanuts" and "Adventures in Music: Melody". For Disneyland, they combined the two titles into one presentation, "3D Jamboree", that ran at the Mickey Mouse Club Theater in Fantasyland from 1956 to 1964. That's when Disney and their use of 3D went dormant.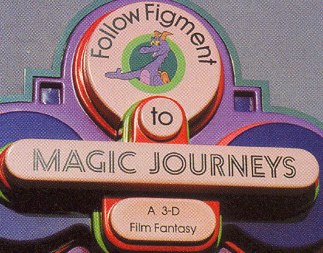 In 1986, the summer after my freshman year of high school, my family visited WDW. One attraction I vividly remember was "Magic Journeys" (opened in 1982) in the Imagination Pavilion. When we entered the attraction, I didn't have high expectations of what we were going to view. The glasses were rather strange since they just had grey lenses and not the red/blue film. But as soon as the film began to roll I was amazed at the depth and color of the "live" trees that were appearing before me. I knew enough to not reach out and touch the illusion, but I felt the urge to join others in the audience who were doing so.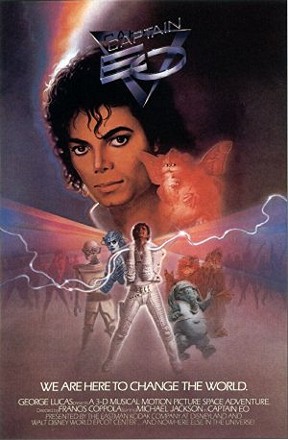 The next phase of film magic began with "Captain EO", which replaced "Magic Journeys".  Disney added special effects to the theater that enhanced the film and created a full environment. "Captain EO" debuted in 1986 (yes, they were previewing it while my family was there, but since I was not a MJ fan, I didn't really care that we were going to miss it) and lead the way for the next generation of multi-sensory films in which we get sneezed upon, shot at, attacked, and fumigated, etc. Over the years, Disney has released: "Jim Henson's Muppet-Vision 3D" (1991), "Honey, I Shrunk the Audience" (1994), "It's Tough to Be a Bug" (1998), "Mickey's PhilharMagic" (2003), and "Toy Story Midway Mania" (2003).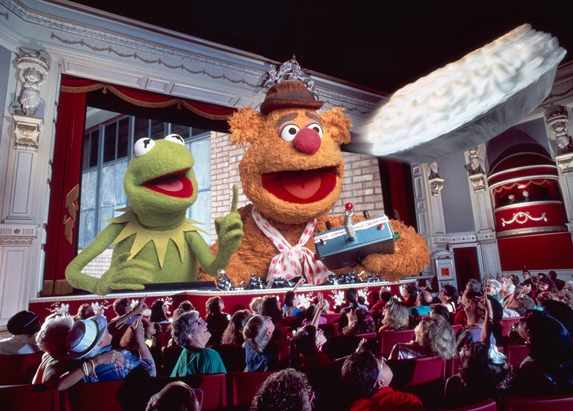 One last item I would like to point out is the HD screen during the pre-show to "Rock 'n' Roller Coaster" (1999) at Disney's Hollywood Studios –  3D without the use of glasses. Too bad you can't get a screen like that with your Slurpee!