A Disney Cruise isn't all about the kids, there are daily activities for adults only taking place daily, and adults only entertainment in the evening. On our most recent cruise on the Disney Wonder we decided to attend a Tequila Tasting, and had an absolute blast!
Truth be told I had wanted to do the Martini Tasting, but the times didn't work out for the rest of our schedule, so I was a bit skeptical heading into the event. I would soon learn that I had nothing to worry about.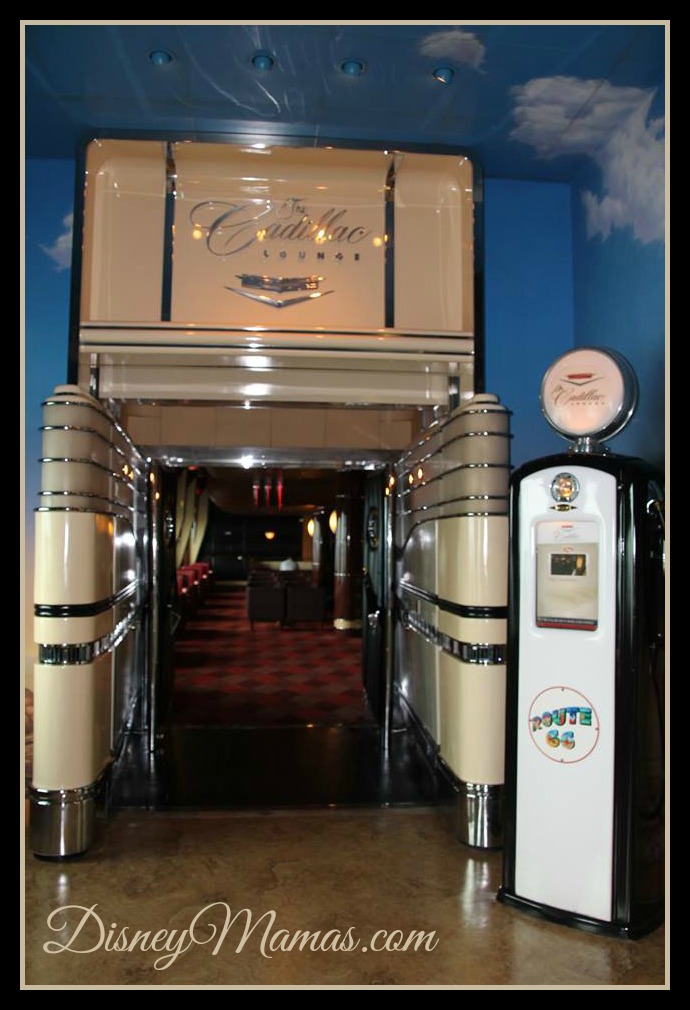 The tasting was held in Cadillac Lounge, and there were probably 20 couples at the tasting, and it was evident right away that we were all there to have a little fun. The tasting was hosted by the bartender at the Cadillac Lounge, and he was incredibly knowledgeable, and a whole lot of fun. He clearly knew his tequila and had a lot of information to share with everyone in attendance.
Our tequila flight included 3 shots of tequila (Patron Silver, Gold, and XO) and 2 margaritas (lime and passion fruit).  The host went into detail about each of the different types of tequila, and invited us to taste each both with and without salt and lime/orange as he described them.   The passion fruit margarita was delicious and I totally intended to make my way back to the lounge later in the week, but time simply got a way from us.  Patron XO was also a big hit and we have expanded our tequila repertoire greatly in the few months since this trip.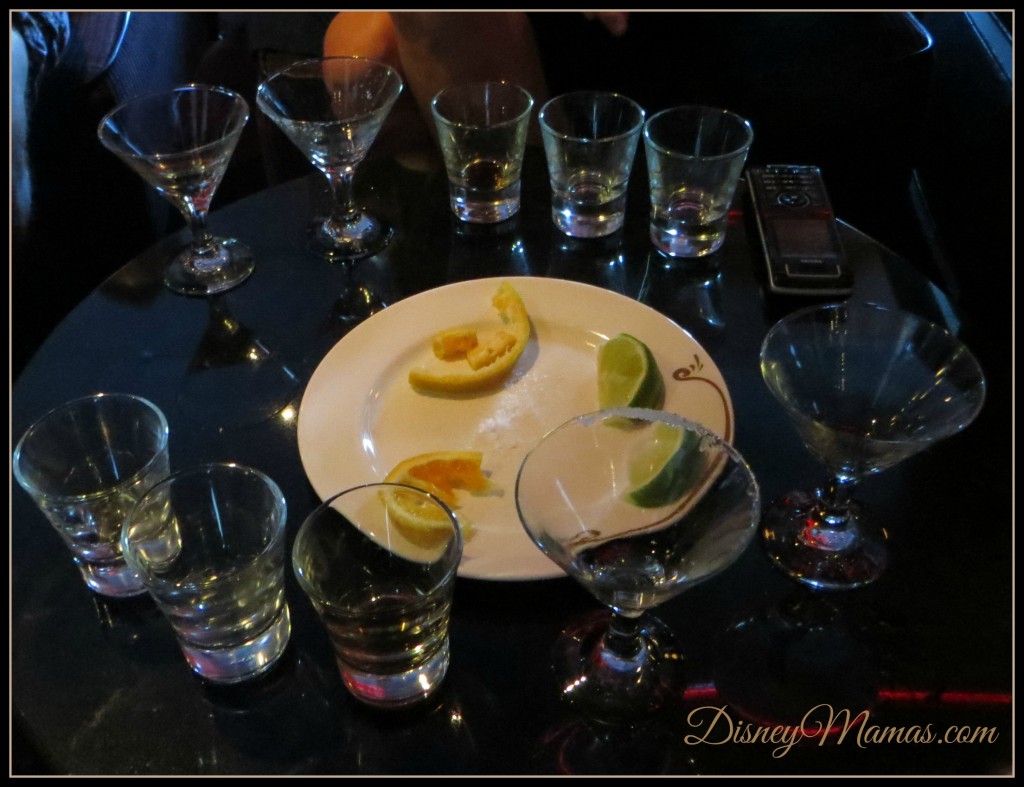 I would highly recommend the Tequila Tasting, or really any of their tastings,  to anyone looking for a quick, fun adult escape during your next Disney Cruise.
How about you, what is your favorite adult escape with Disney Cruise Line?