It's been too long since I have posted! Never fear though-I am back to weekly posts on all the magical items guests can find in Disney World.
This week it's all about the Pirates-Disney Style!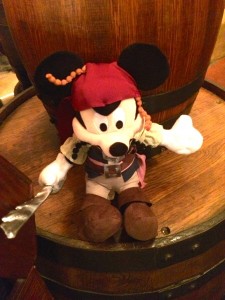 Everyone needs a Pirate Mickey. The cost of $16.95 is a small price to pay to have the protection of Pirate Mickey!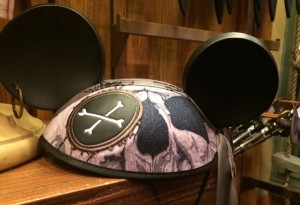 I love how Mickey ears have come a long way since they were first introduced. How cool that Mickey ears can transform a guest into a pirate. The cost of $17.95 is what it will cost to join the ranks of being a Disney Pirate.
Want some bling with those Disney Pirate ears?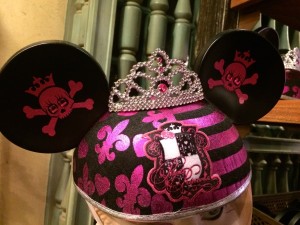 Who says a Pirate can't also be a Princess? And it will only cost you $19.95!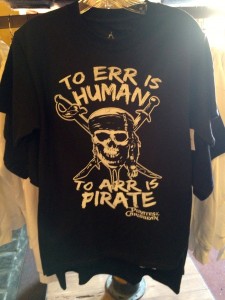 How fun is this t-shirt? Better to ARR than to ERR. This shirt is definitely the best way to show your pirate #disneyside! Cost is only $27.98.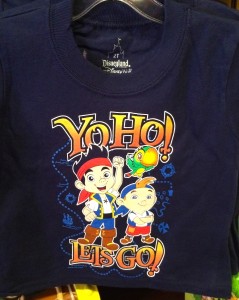 Little ones LOVE Jake and the Neverland. So what could be more perfect than this t-shirt for the littles. Cost is $16.95.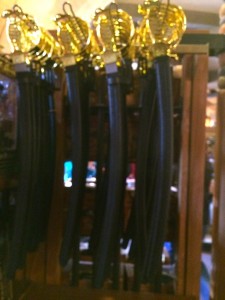 Every pirate needs a sword-Disney has guests covered for a cost of $5.95!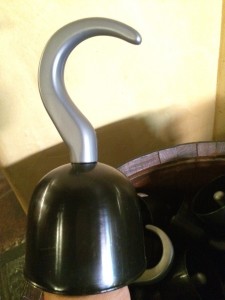 By hook or by crook this is a perfect souvenir to bring back from Disney World. And at a cost of $4.95 it is affordable as well as fun.
No pirate is complete without a pouch, earring and bandana. The patch/earring will cost $3.95 and the bandana is $9.95, and your look will be complete!
Keep in mind that all the items posted are not only perfect to show your pirate #disneyside while at Disney World, but if you are going on a Disney Cruise-ideal for Pirate Night!
The ideal way to show your pirate #disneyside is to visit Disney World! The second best way is to call Disney-they are all about making dreams come true. They have a dedicated merchandise department that you can call at 407-363-6200 or email them at wdw.mail.order@disneyworld.com. The more information they have the more likely it is they can locate the item. If there is a Disney item you see in this post I would definitely suggest emailing them the link, and tell them which picture in the post are the item(s) you want!
Question: Do you have a little who loves Pirates?