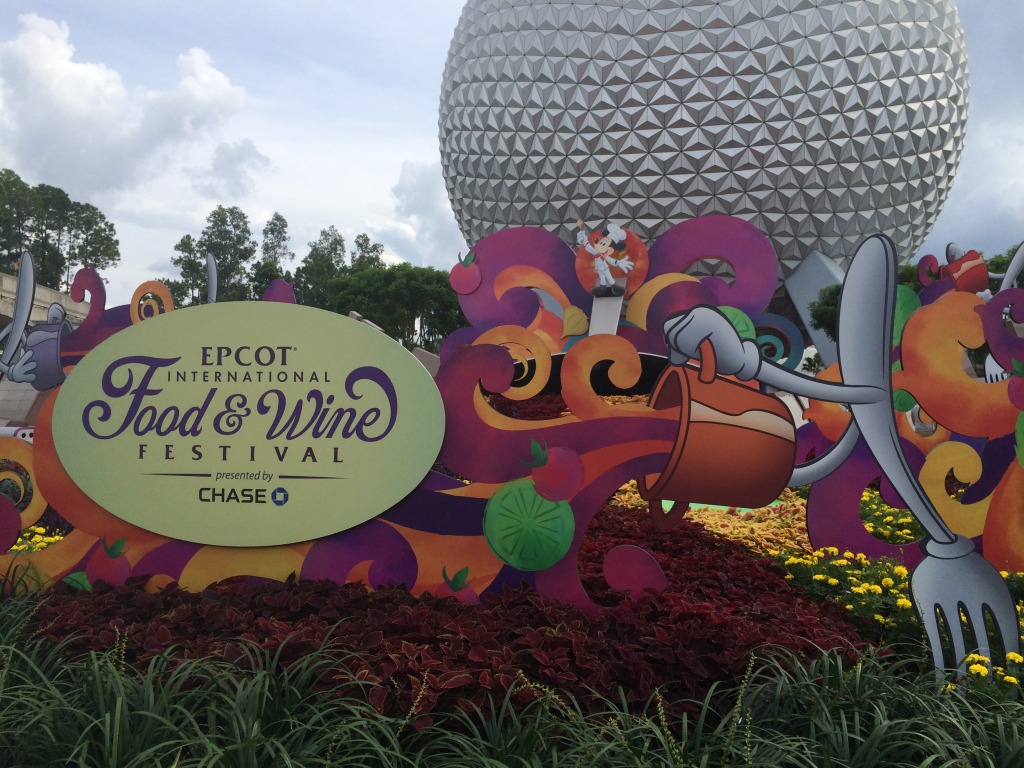 Right now at this very moment one of the most delicious events is going on at Disney World-Epcot International Food and Wine Festival. Throughout World Showcase guests can sample delicious food and drinks from around the world!
In addition to indulging in food and drink-there are a lot of tempting items to purchase! Here is just a sample of some wonderful items from this year's Food and Wine Festival!
Upon enterting the gift shop area in the Festival Center my daughter made a beeline for this picture. She LOVES Figment. While I may not share her true, pure love for Figment-I thought this was an adorable picture representing the fun that comes with Epcot's Food and Wine Festival. And I couldn't resist her request to take it home with us. Cost-$39.95, priceless for the happiness and smiles it will bring us for years to come!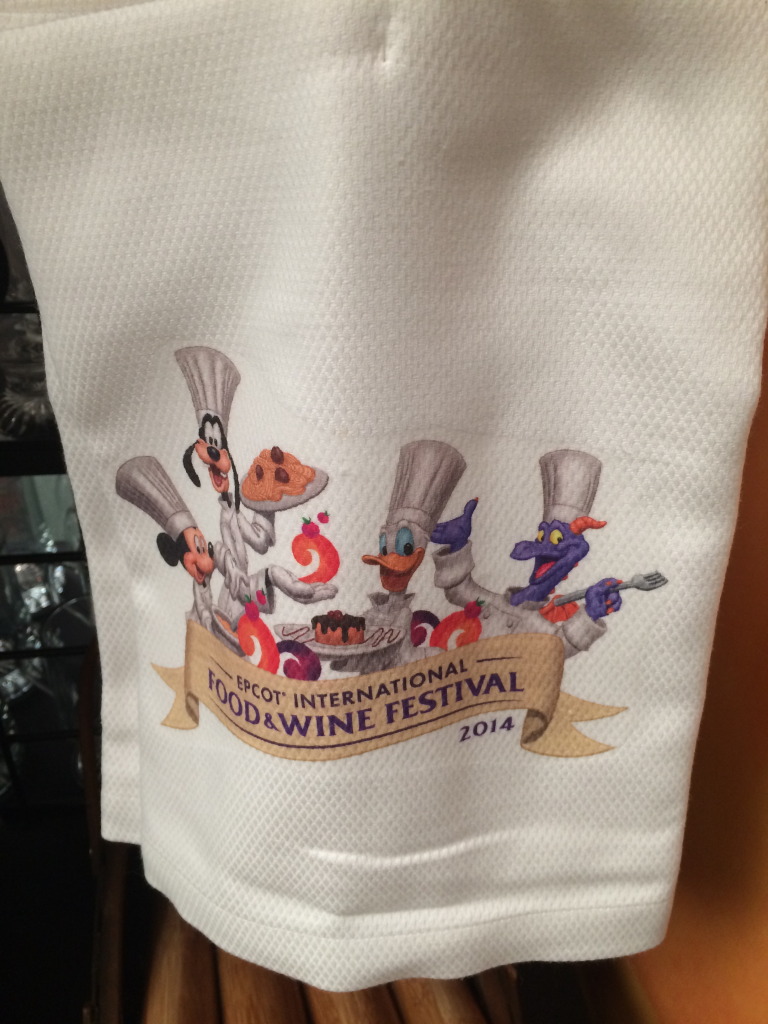 The matching dishtowels to the picture were so cute. Very hard to resist-somehow I did. At $11.95 the price is reasonable enough to make it a smart choice for a wonderful reminder of a fabulous event.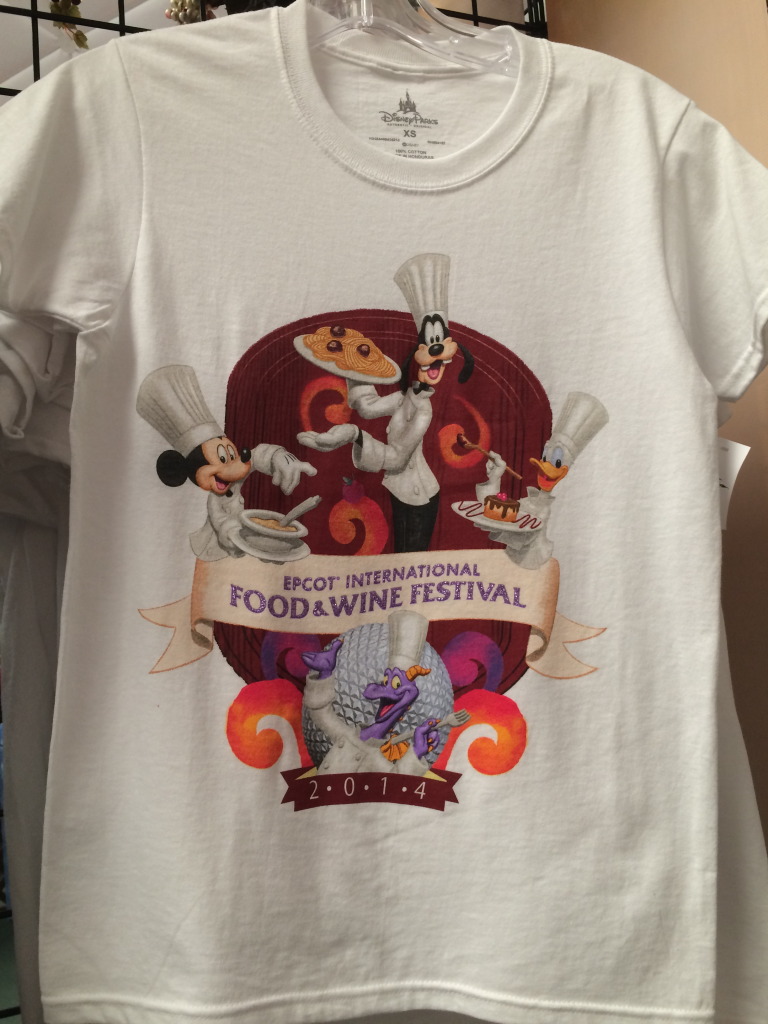 I was very surprised Julia did not look twice at this adorable t-shirt. Cost is $29.95.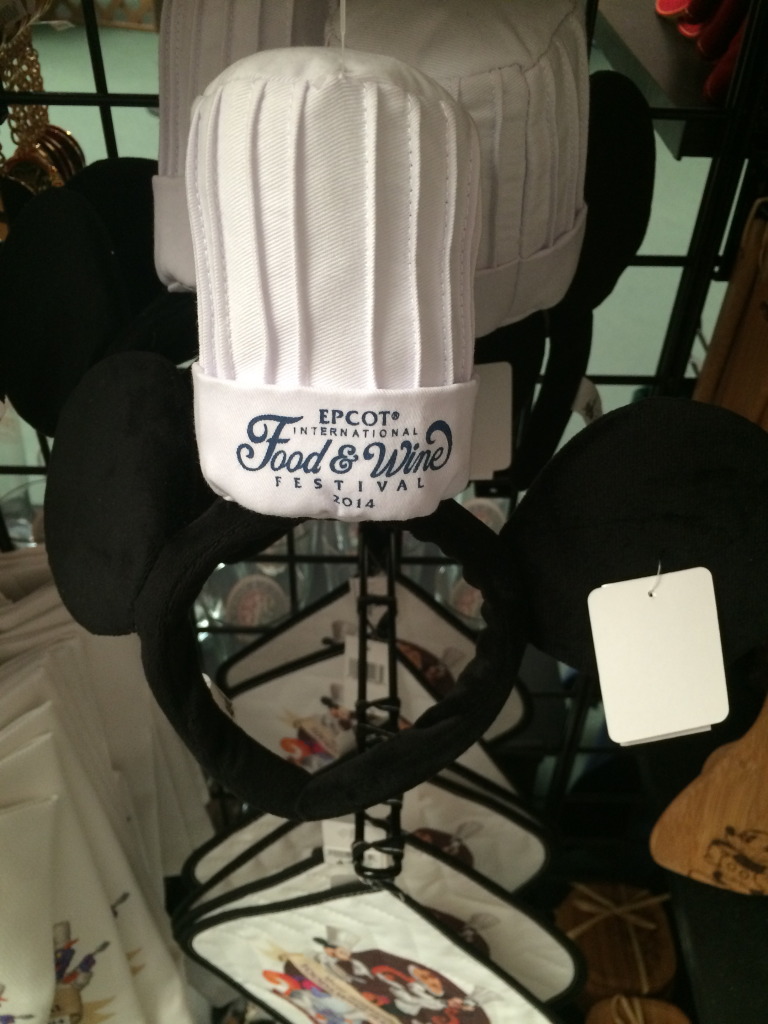 How cute are these Mickey ears-this will definitely get you in the spirit of the festival! Cost is $23.95.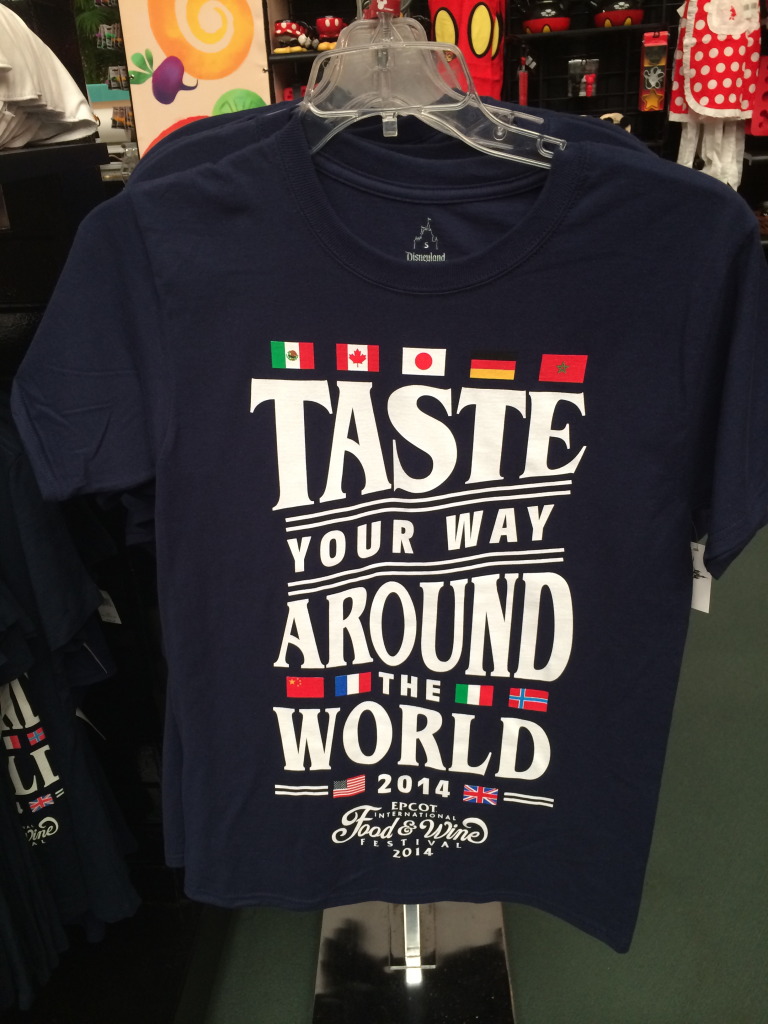 This shirt is definitely a fun item to purchase, and to wear as you indulge in the tastes around the world! Cost is $27.95!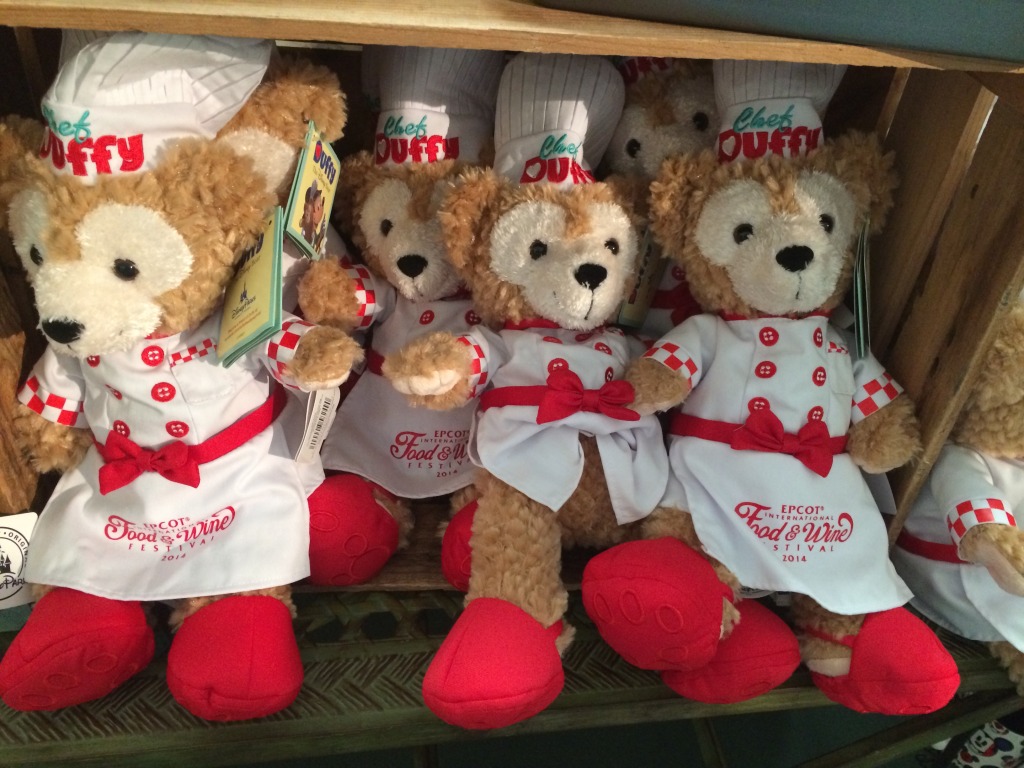 Are you a fan of Duffy the Bear? Then this Duffy is for you! Cost is $30.00 for a super cute, cuddly bear!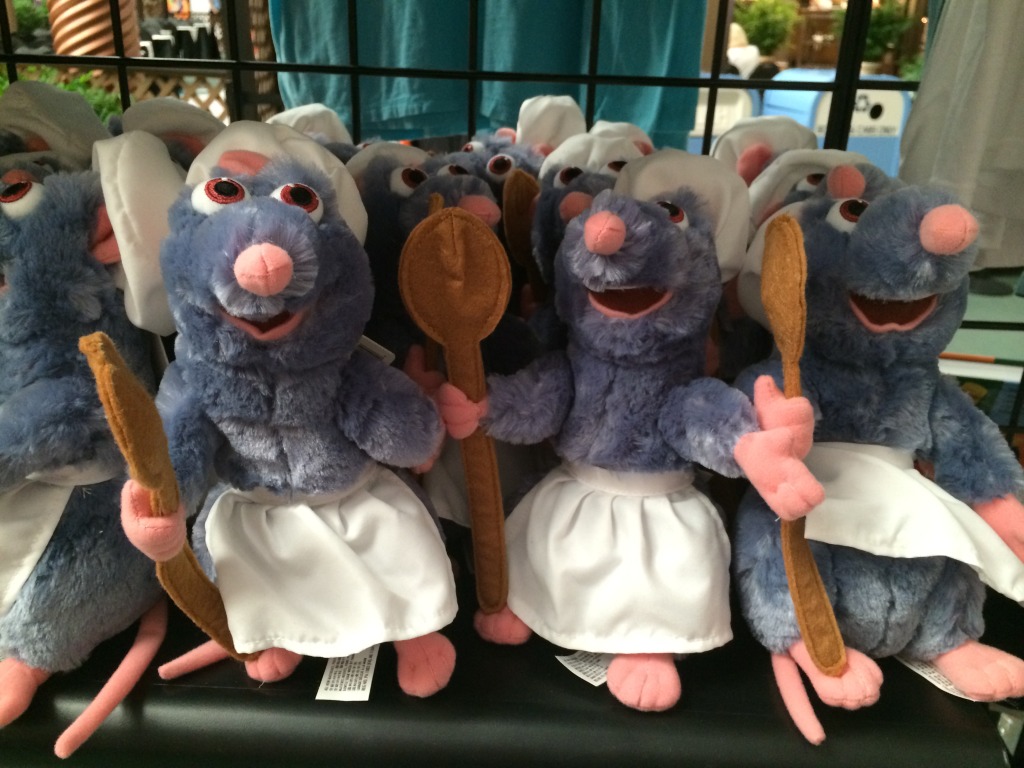 Are you a fan of Remy from the beloved film of Ratatouille? You can take Remy home with you for a cost of $16.95.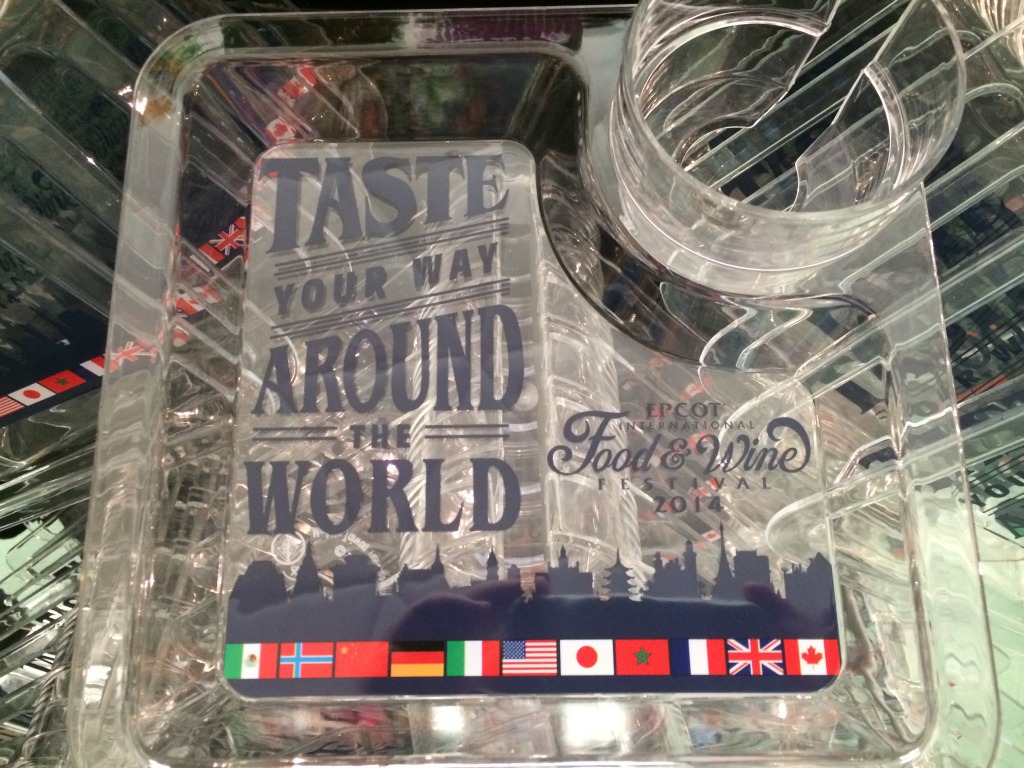 Look at this clever tray! For $5.95 you can purchase it, and use it to hold your delicious food and drink while you make your way around the world!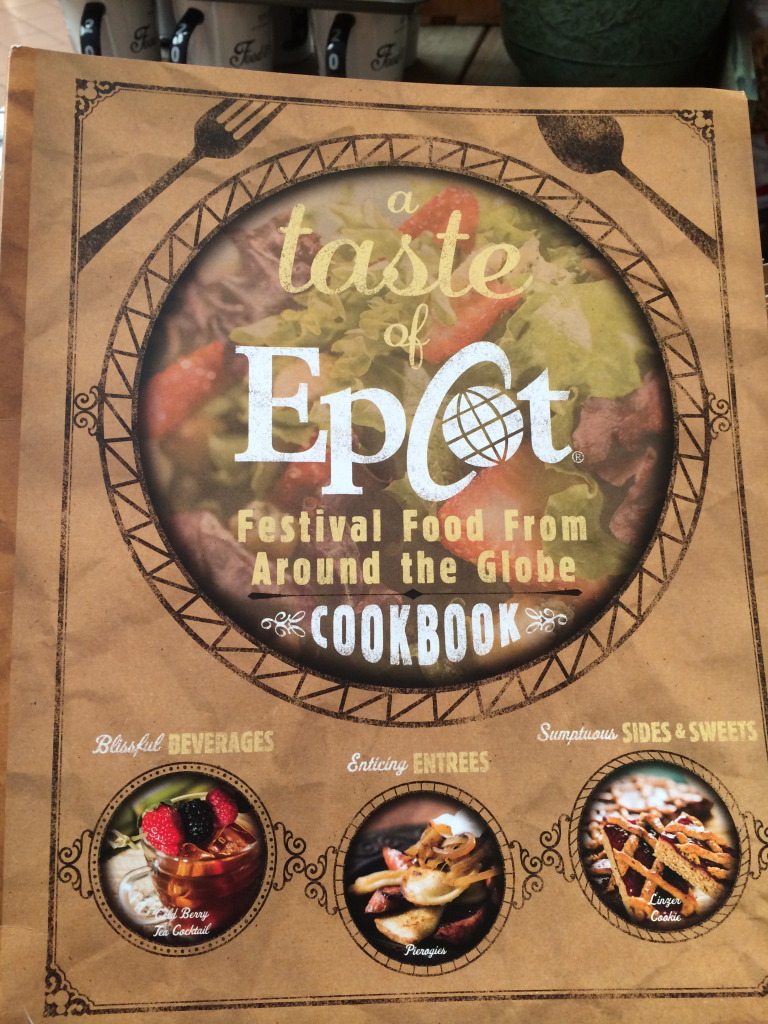 You will be longing for the tastes from around the world long after your visit to Disney World is over. That is why you should definitely purchase for $19.95 a cookbook so you can whip up your favorites any time you desire!
The best way to purchase the items from the Epcot International Food and Wine Festival is to visit Epcot during the duration of the festival! If you can't make it down during this year's Food and Wine Festival the best way is to call Disney-they are all about making dreams come true. They have a dedicated merchandise department that you can call at 407-363-6200 or email them at wdw.mail.order@disneyworld.com. The more information they have the more likely it is they can locate the item. If there is a Disney item you see in this post I would definitely suggest emailing them the link, and tell them which picture in the post are the item(s) you want!
Question: Will you be visiting Epcot International Food and Wine Festival this year?