We are so honored to be joined by Emelia, the awesome mom behind HalfCrazyMama!  She has agreed to share some of her best tried-and-true running tips with us, as we get out and start training for our first runDisney race.  Emelia is quite the runDisney participant, having recently completed the Disneyland Tinker Bell Half Marathon and 10K at Disneyland and completing the Dopey Challenge during Walt Disney World Marathon Weekend by running the Walt Disney World Marathon, Half Marathon, 10K and 5K.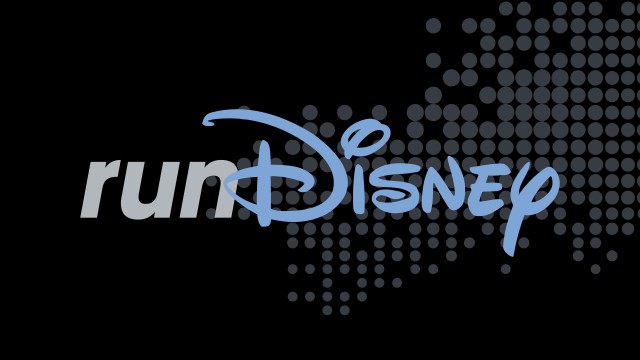 So, without further ado, here are Emelia's fantastic tips!
@HalfCrazyMama Emelia's Best Running Tips
I am often asked "What is the best way to get started running?" My answer is always the same thing "It all starts with just putting one foot in front of the other."
When you are starting anything new in life it is always good to start with baby steps.  Don't attempt to run 10 miles your first day.
For those people who have never been a runner I recommend looking at the Jeff Galloway method and training plans.  It offers run/walk/run plans that are GREAT for beginner runners.  Jeff Galloway is a big part of the runDisney family and you can see him at the runDisney expos and races.
Set attainable goals.  
If you have never ran before, don't set out to run a marathon the next month.  When I planned to run my first half marathon I gave myself an 8 month lead time to get into half marathon shape.
Learning the Treadmill
A lot of people when they are just starting will set the treadmill to a pace where they are almost sprinting.  Remember that you should aim for at least a half hour of running or run/walking.  When setting your pace keep this in mind and ask yourself if you can go that fast for longer than a minute.  You want to find a comfortable pace where you aren't to breathy.  A good rule of thumb is you should be able to talk while at a good running pace.  If you can't talk than you are probably going to fast.
Finding Motivation
Some days it is harder than others to lace up those running shoes and go out and do it.  You just have to though, dig down deep.  Skipping a day once in a while is human, but if you do it to much than you start to lose conditioning.  Just remember that you ALWAYS feel better after a run.  Remember your motivation and why you are doing it.  No one has ever said "Wow I really regret that run."
Fuel Your Body Right
What you eat will make a big difference in how you feel when you run.  My motto is what I put in is what I get out.  If I eat garbage junk food and I go for a run I usually feel sluggish and not very good.  When I ate good lean proteins and fresh fruits and vegetables I feel great.  Also remember to drink plenty of water.
Find Running Support
If you prefer to run with people and not by yourself than find a local running group.  It sounds intimidating, but they generally have runners of all skill levels and pace.  A lot of running stores, athletic apparel stores or groups online will have certain days a week with a planned run.  This is also a great way to meet new running friends, get advice and stay motivated.  It can't hurt to try it once and see what you think.
I am always here for questions, advice or to just be a cheerleader to those who need it 🙂
You can follow Emelia on Twitter as @HalfCrazyMama
There you have it!  We hope to hear more from Emelia in the coming weeks and months, but in the meantime make sure to follow her on Twitter and on her website so you can cheer her on during her next race!
She has inspired us to lead a healthier, more active life, and we hope she has inspired you as well!  We are shooting for a runDisney race in 2015.  Who wants to join us?