New Year's Eve, Disney and me have a special connection.  My now-husband, Chris, proposed to me in front of the castle during the New Year's Eve fireworks right at midnight on Jan. 1, 2004.  We had spent an incredible day at Magic Kingdom, and had an all around great week at Disney on our first trip together.  I will never forget him telling me over and over not to expect anything, that he wasn't quite ready to make that commitment  and I actually believed him.  But, on a wing and a prayer I made a wish at Cinderella's fountain that day, and a few hours later it came true.
10 years later we are still going strong, and now share our life with our adorable son, Connor!
I hope your New Year's Eve is as wonderful as that one was!  Many blessings in 2014!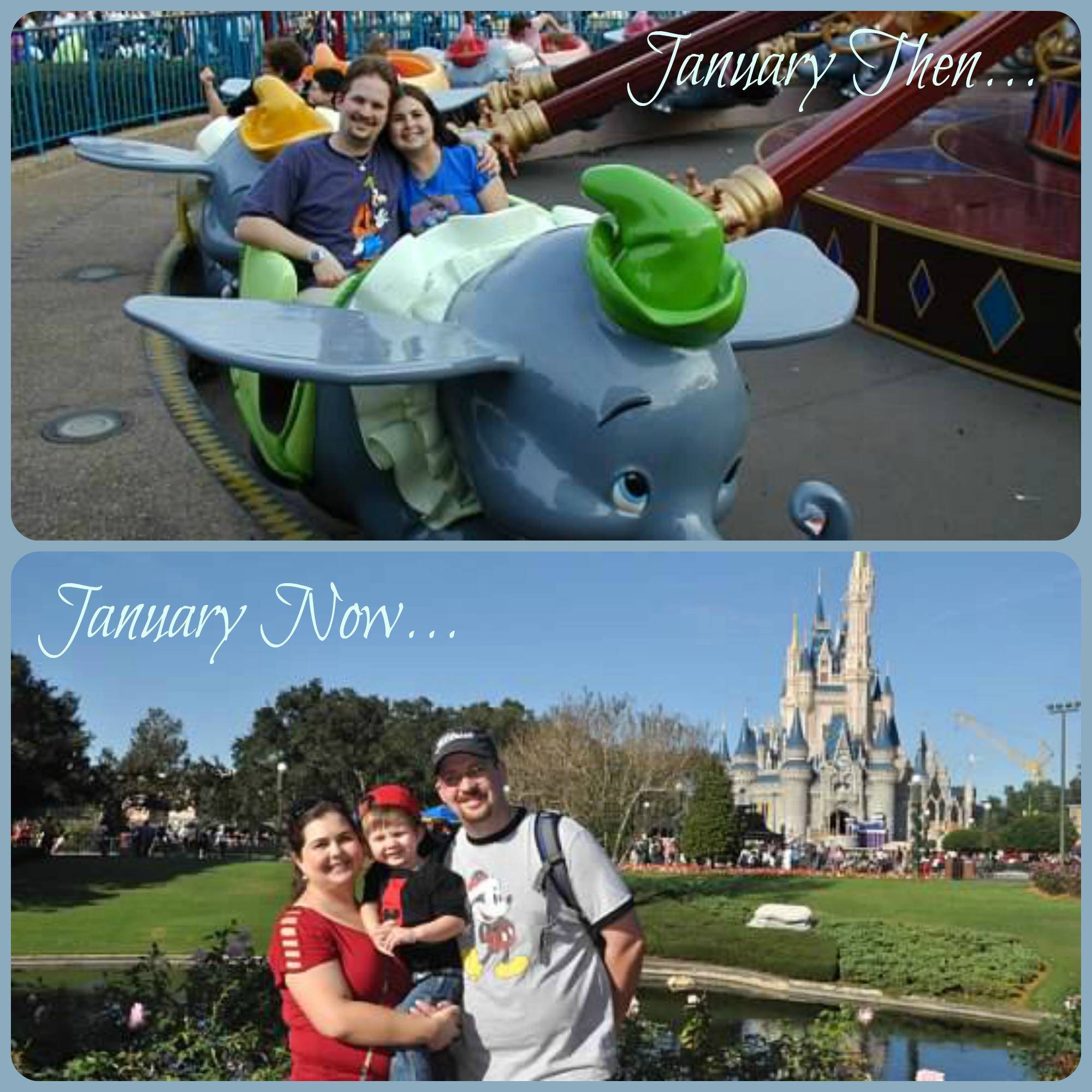 Join the fun over at Focused on the Magic!