You may know Dooney & Bourke, and never realized their association with Disney! Or you may be like the many Disney Dooney & Bourke fans, and anxiously await every new release!
I knew about the Disney Dooney & Bourke bags for a long time, but never paid any attention. And then at Princess Half Marathon 2014 I made my first purchase. Certain styles are Limited Editions for a specific event or attraction. The Princess Half Marathon 2014 had a pre-sale for all guests participating in the runDisney event. I managed to resist. Then I went with a friend so she could pick up her pre-purchase. There were some bags still available to buy. I could no longer resist the allure of the Disney Dooney & Bourke!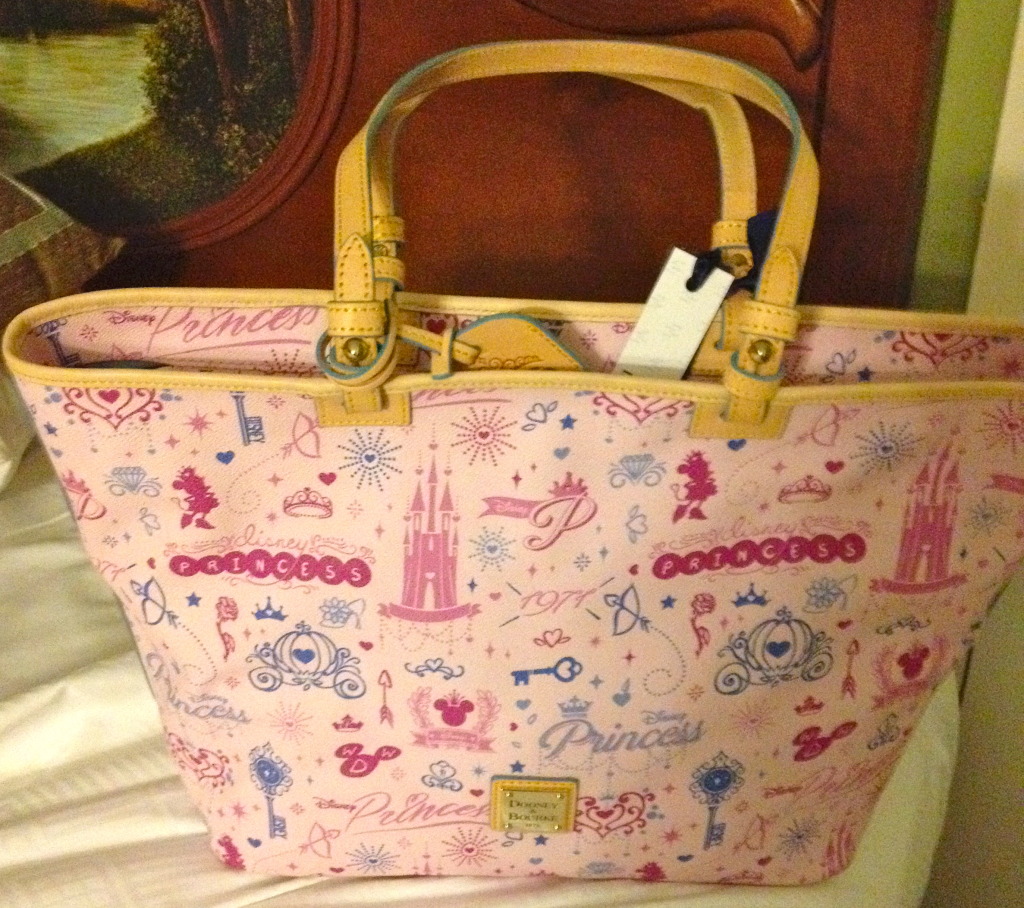 While my beloved Princess Half Marathon 2014 Dooney & Bourke is no longer available for purchase there are many styles that can be purchased. Supplies of styles do change. A few days ago I was in Downtown Disney at both World of Disney and the newest store-the Marketplace Co-Op, and they had the following styles available.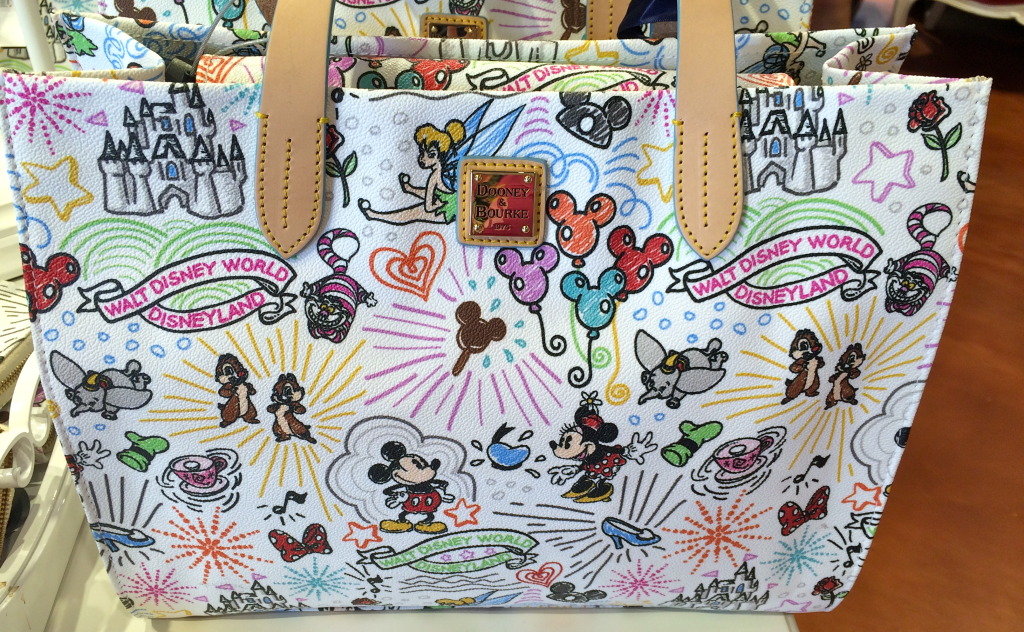 The Disney Sketch is available in a number of different styles. The above tote sells for $228.00. While I did not purchase this one, it was hard to resist, because if you look-the placement is great with Mickey, Minnie and the balloons.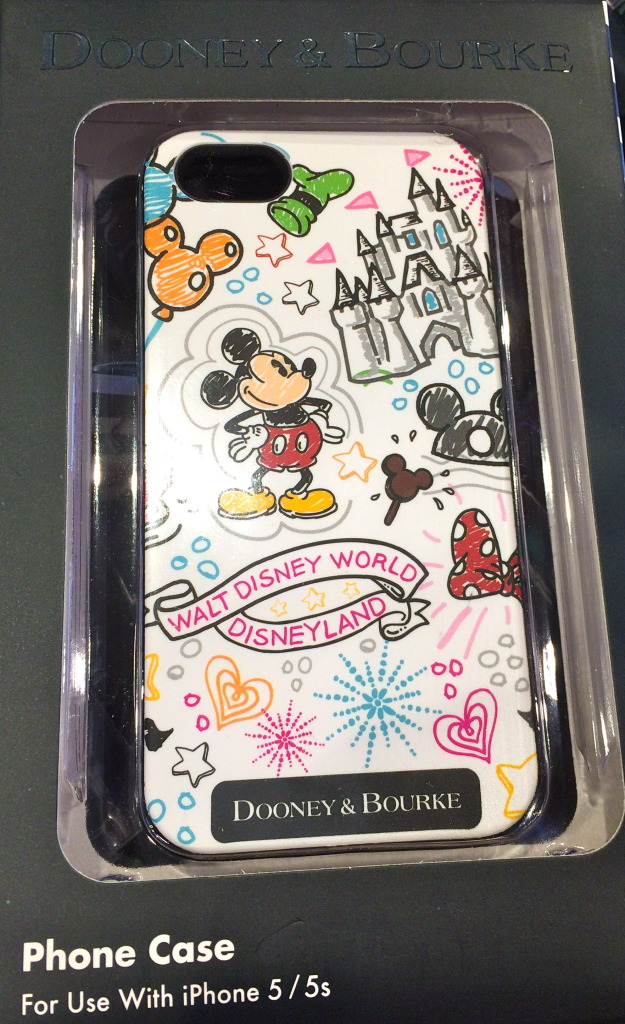 Your Iphone could be styling in a Disney Sketch Dooney & Bourke for $50.00.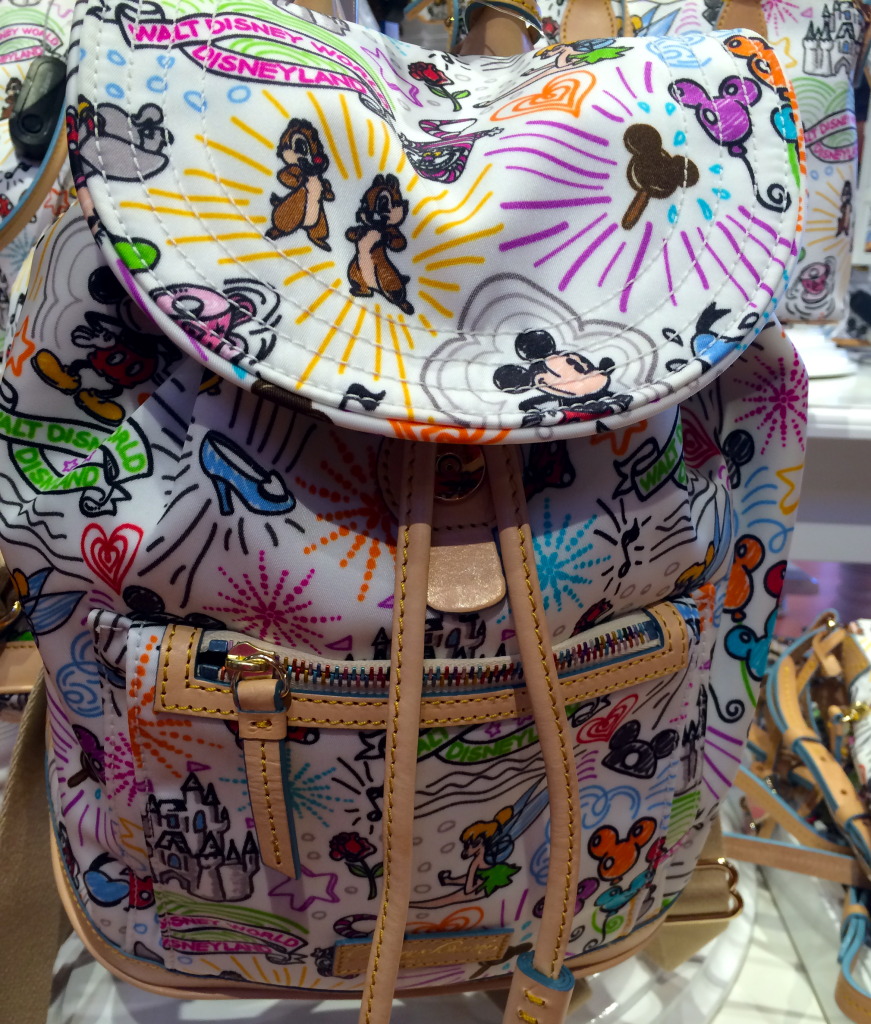 I am not a backpack type of gal. However a good friend of mine has this one, and I have to say I am tempted. She uses it as her Disney World Parks bag, and it is always hard to resist when I see it in the store. However when I look at the price tag of $248.00 it makes it a little easier to walk away.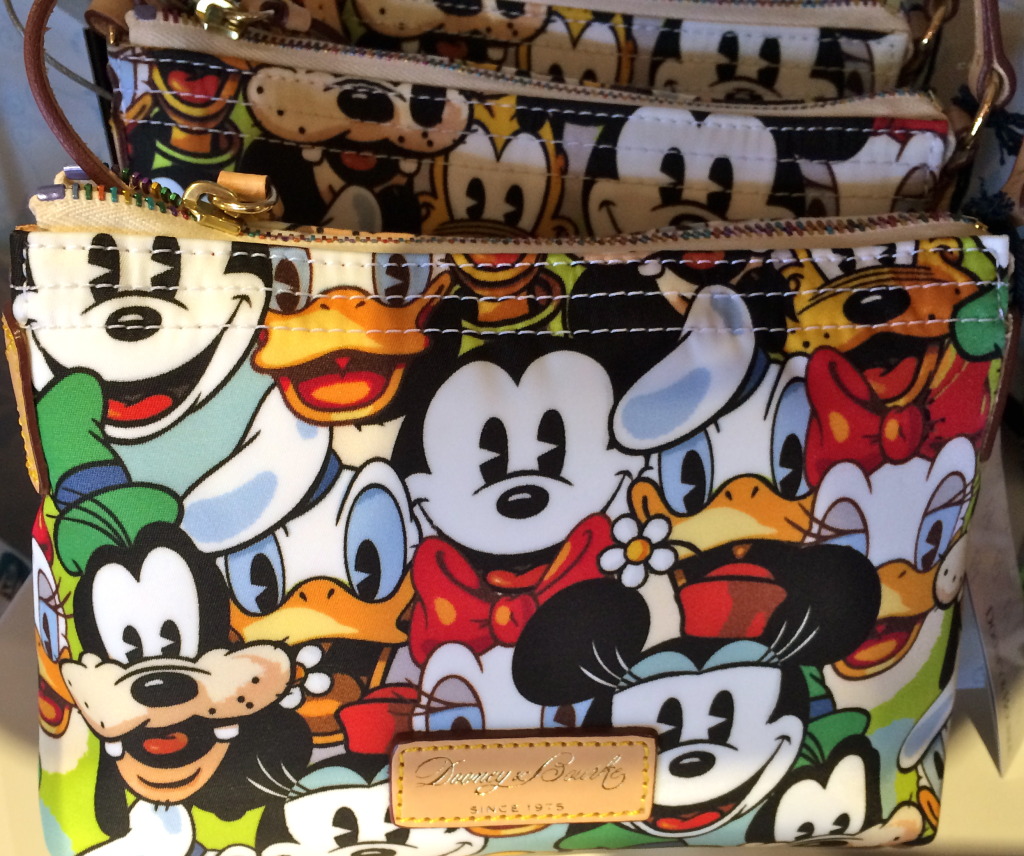 How fun is this Colorful Character crossbody? Definitely would add magic to any outing. Cost is $108.00.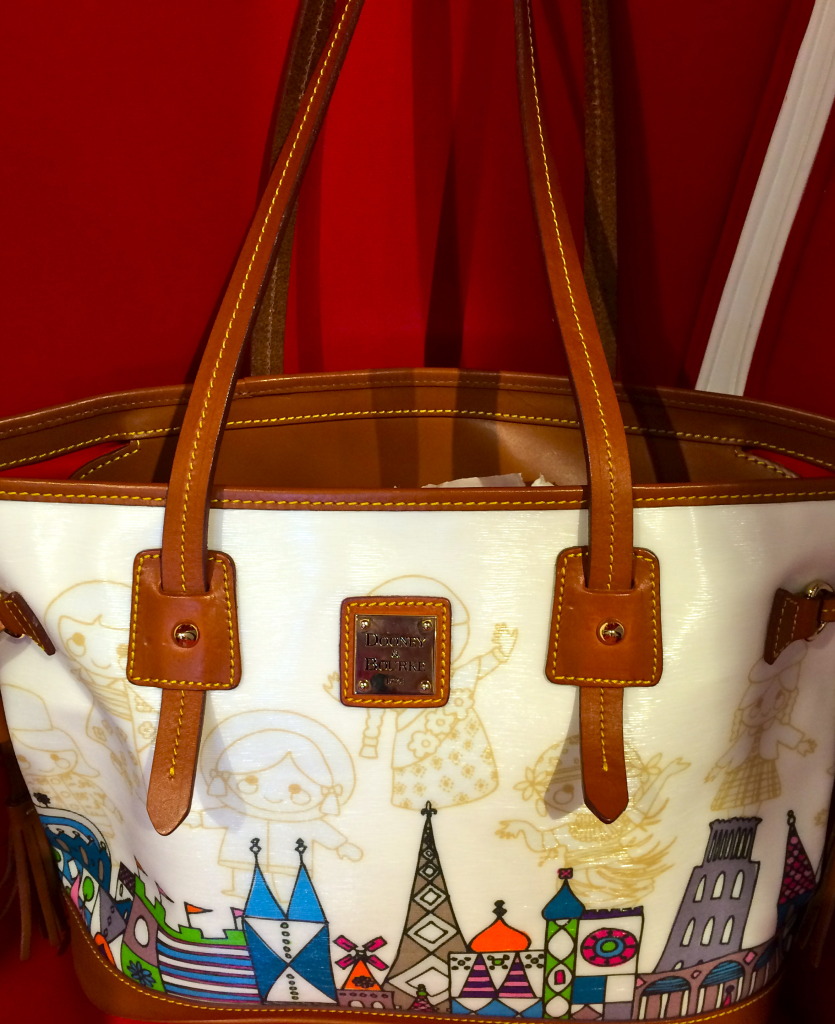 I love this bag because the inspiration is It's A Small World-classic attraction, classic style tote. A classic does come with a price that will set you back a lot of pennies-$298.00!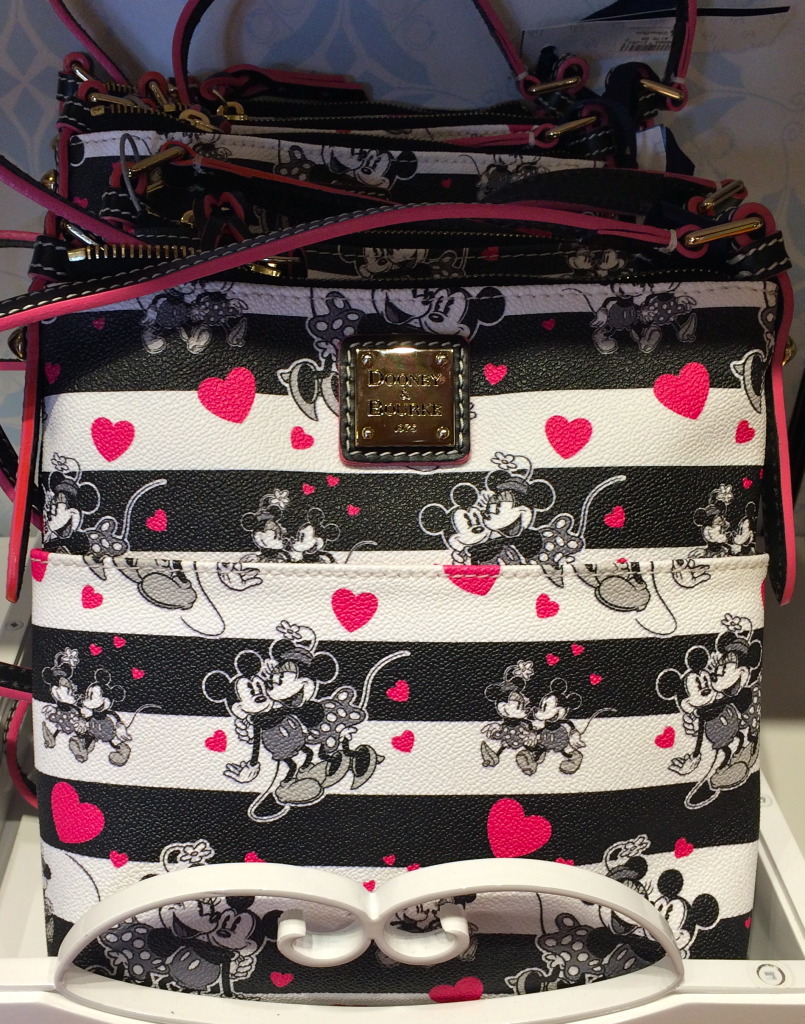 The Mickey and Minnie Mouse Sweethearts pattern is one of my favorites. And every time I see this pattern, and this specific style it is always hard for me to pass on buying it. Honestly I must be stronger than I think, because somehow I keep resisting, but one of these days I will give in-I just know it. When I do the cost will be $175.00.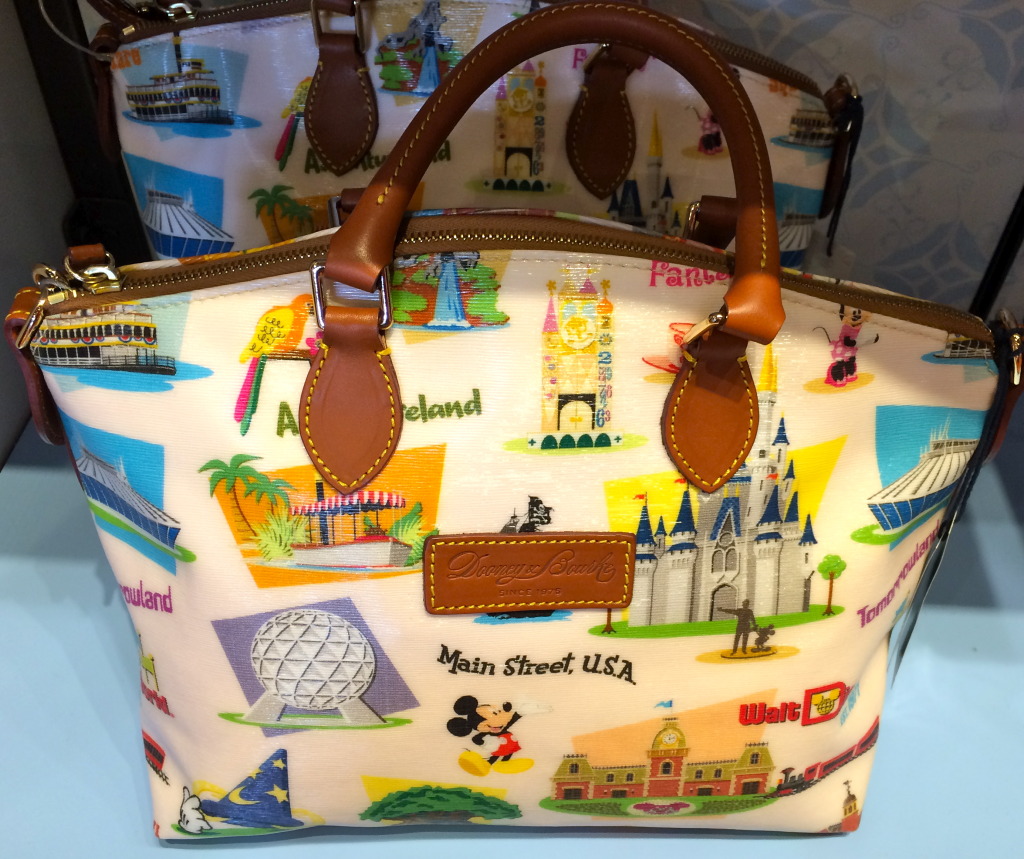 A little Walt Disney World, a little Disneyland, and a little retro-a perfect trifecta! Cost is $268.00.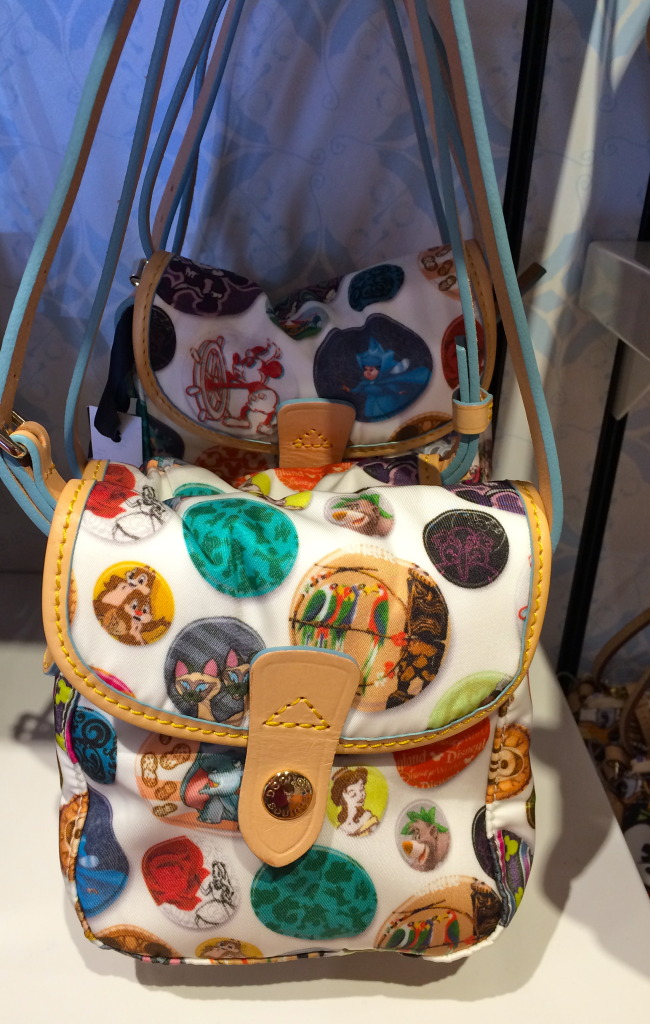 How cute is this Mickey Mouse Buttons style! A perfect size for quick little jaunts when you don't want to be weighed down by a heavy bag. Cost is $128.00.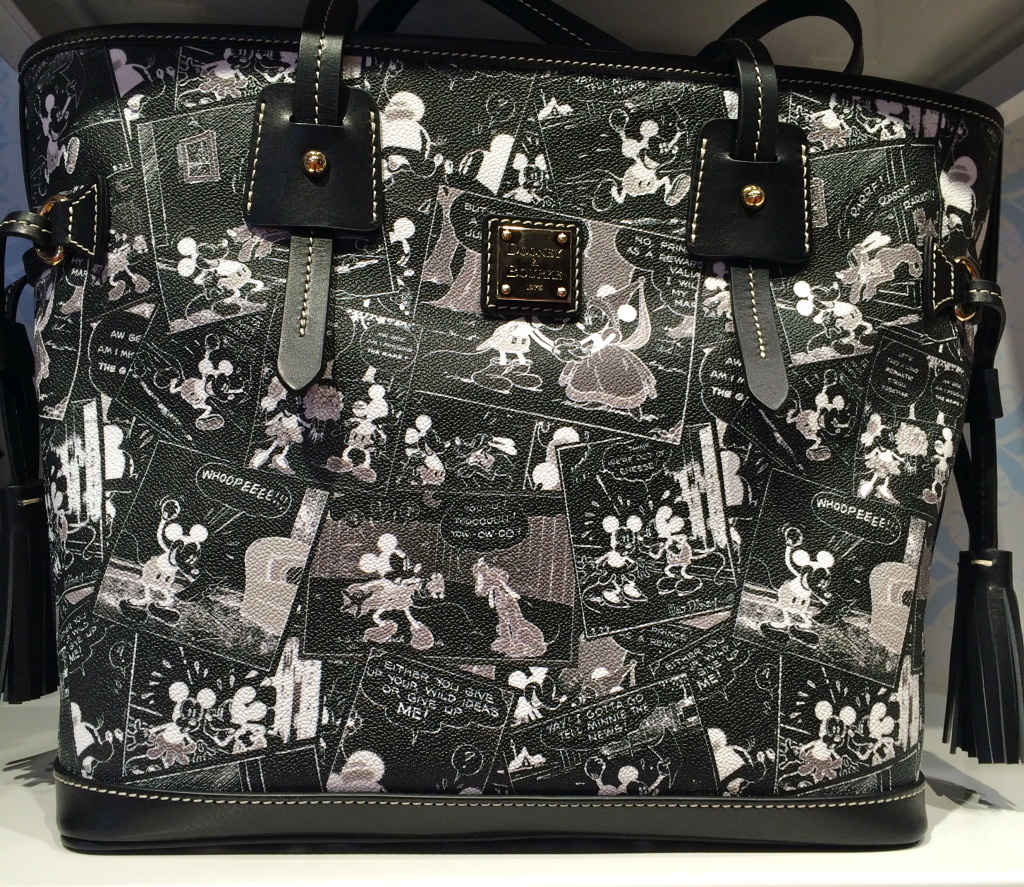 The Mickey Mouse Comics style is classic looking. With a black, white and gray color scheme it will go with everything. Cost is $298.00.
The best way to get the Disney Dooney & Bourke bags is to visit Walt Disney World. All the products pictured can be found throughout WDW. But even if you cannot visit you still have a very good chance of being able to purchase them. Disney is all about making dreams come true. They have a dedicated merchandise department that you can call at 407-363-6200 or email them at wdw.mail.order@disneyworld.com. The more information they have the more likely it is they can locate the item. All you would need to do is email them the link, and tell them which picture in the post are the item(s) you want!
You can also visit the Disney Store online. The inventory does change, but you never know what will be available which is half the fun!
Question: Do you have a Disney Dooney & Bourke? If you do post a picture-I would love to see what you have!