Epcot's International Flower & Garden Festival is an amazing event. Beautiful Disney topiaries, seasonal foods to try, concerts with great performers, and lots of merchandise to buy!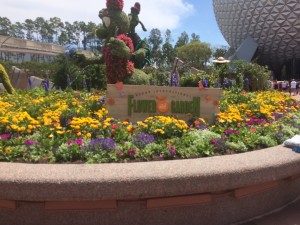 The event is being held until May 17th so there is still time to book a trip to experience a magical event, and make lots of purchases!
The item I was most excited to see, and I can't believe I did not actually purchase it, was the Disney Limited Edition Dooney and Bourke.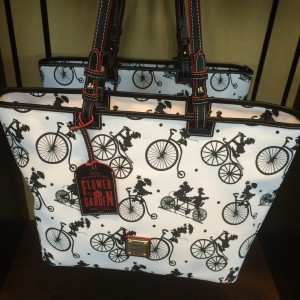 Not only is the design absolutely adorable, but this is also my favorite style bag-a tote! It is $268.00, and I was so tempted, but I resisted. Of course I could still go back!
I could not, however, resist bringing Olaf home with me! I just knew he would be the perfect enhancement for my backyard.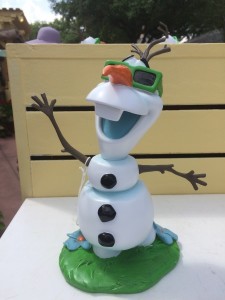 At $39.95 he can also come home with you!
A great way to make sure you can remember the beauty and fun of the festival is to bring home a mug which you can use every morning for your daily coffee.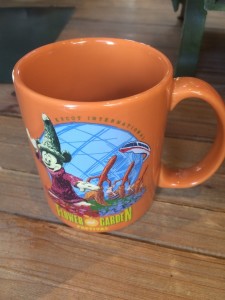 At a cost of $14.95 it is a small price to pay for a priceless way to remember having the time of your life on a daily basis.
I love t-shirts that have the magic of Disney but do not look like a shirt that everyone is wearing.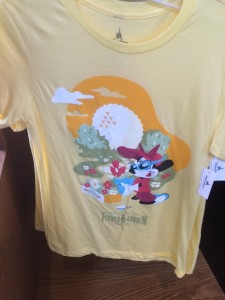 This shirt is perfect-definitely Disney in a very unique way. The cost is $29.95.
There is a perfect way to show your disneyside, and celebrate the Flower and Garden Festival. That is right-it is by wearing Mickey Mouse Ears inspired by the Flower and Garden Festival!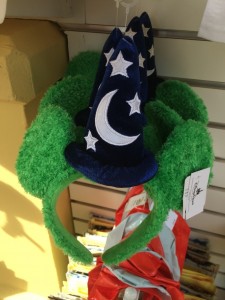 The cost of these magical ears will cost you $23.95.
The best way to purchase everything you see in this post is to come visit Disney World! The second best way is to call Disney-they are all about making dreams come true. They have a dedicated merchandise department that you can call at 407-363-6200 or email them at wdw.mail.order@disneyworld.com. The more information they have the more likely it is they can locate the item. If there is a Disney item you see in this post I would definitely suggest emailing them the link, and tell them which picture in the post are the item(s) you want!