Halloween has arrived at Disney World. Magic Kingdom is already decorated for the holiday, and the stores throughout the parks are fillied with Halloween merchandise to purchase.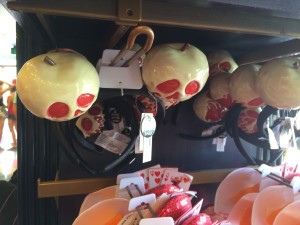 Look at these skeletan ears you could be wearing. I love how it combines fun and creepiness. Cost is 24.95.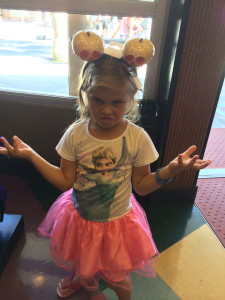 See cute and scary, or maybe grumpy!
If skeleton ears are not for you-the following might be.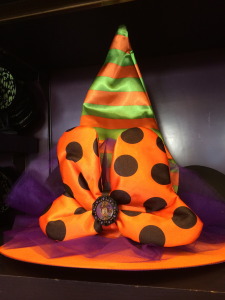 I think this could make quite the statement for Halloween. Cost is 24.95.
Of course there are these Mickey Ears which will definitely make a statement!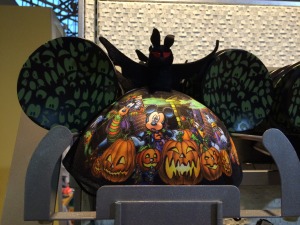 They are a bargain at 19.95 for such a spooky pair of ears.
You know those hitchiking ghosts on the Haunted Mansion? Don't you wish they could really come home with you? Well now they can.
The cost for coming home with you is 39.95. You didn't think they'd come for free did you? Foolish Mortals!
Decorating the inside and outside of your home is the best way to truly embrace the spirit of Halloween. This clock will be a constant reminder that it is full on Halloween season!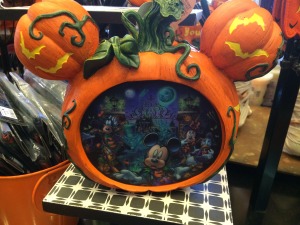 This Tick Tock will only set you back 39.95.
It is hard for me to really go full out in dressing in costume. I leave that to the 6 year old in my life! However you will find plenty to show your Halloween Disneyside!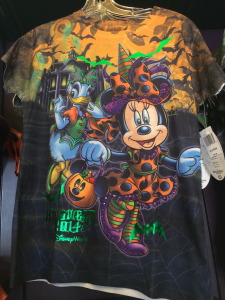 This shirt is seriously cute in a Disney scary way! Cost is 27.95.
In case it gets chilly while you are out enjoying Halloween festivities this will keep you warm, and let everyone know you are coming!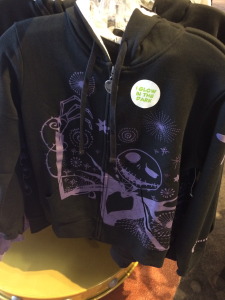 It will set you back 59.95 but it will keep you warm and glowing!
Every outfit needs some accessories!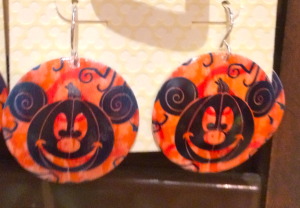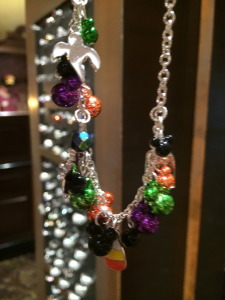 Unfortunately no Pirate's can steal you these treasures so they will cost you a few pennies ranging from 5.95 to 24.95!
I don't know about your family, but in my family we love decorating everything-our house inside and out plus our car!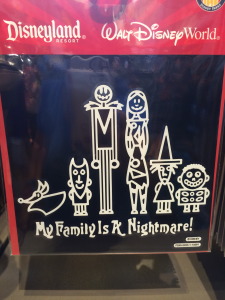 Your car or doom buggy will definitely stick out with this family!
Do you have a dedicated bowl to hand out candy?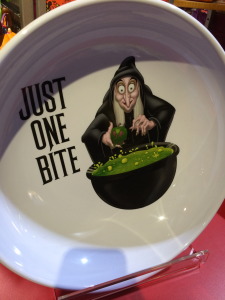 Who knows maybe with this bowl the candy you give out will remain untouched! More for you and your family! Cost is 14.95.
The best way to get the Halloween items is to visit Walt Disney World. All the products pictured can be found throughout WDW. But even if you cannot visit you still have a very good chance of being able to purchase them. Disney is all about making dreams come true. They have a dedicated merchandise department that you can call at 407-363-6200 or email them at wdw.mail.order@disneyworld.com. The more information they have the more likely it is they can locate the item. All you would need to do is email them the link, and tell them which picture in the post are the item(s) you want!
Happy Halloween!