Disney Pin Trading is a popular activity at Disney. Cast Members wear pins around their necks on lanyards, or on a panel attached to their waists. Guests can go up to the Cast Members to trade pins. Guests can also find pins to trade on pin boards in stores throughout Disney. Guests can even ask in stores if there is a Disney pin book.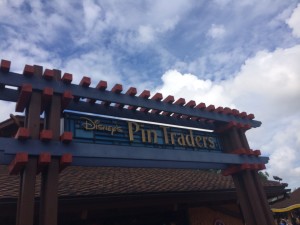 It is easy to get started. Throughout Disney you can find Disney pins and accesories. There are a lot of choices, but the best way to begin is with a Starter Set: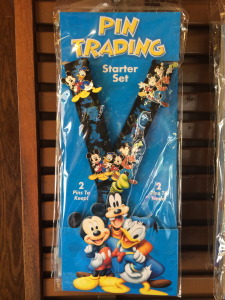 The cost to begin your pin adventure is 24.95.
While the Starter Set is one way to begin-there are a lot of choices with pins and lanyards!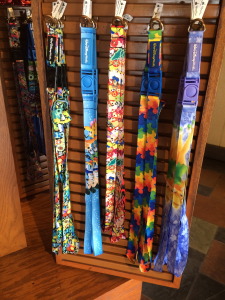 Price varies, but the lanyards are usually around 9.95.
If you think there are a lot of choices with lanyards, just wait till you see the assortment of pins-it is never ending!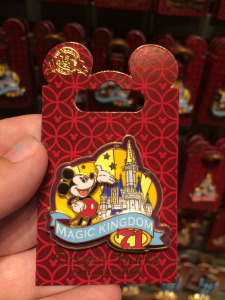 I love having a classic as part of my collection!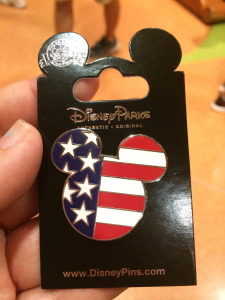 Feeling patriotic-what better way to show your love of the USA with Mickey decorated in red, white and blue!
Truly a fun way to say Happy Birthday! Give as a gift, or purchase for yourself!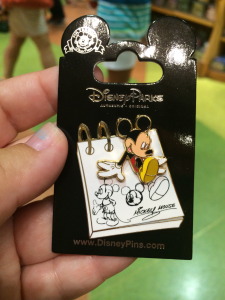 My daughter is very into the animation process. I plan to surprise her with this pin when she finishes the first trimester of her art class.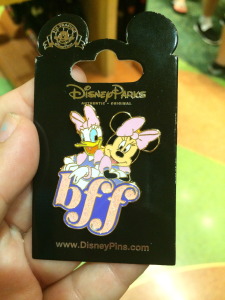 Need a gift to bring back for your BFF-definitely a unique and special gift to bring back from your visit at the Happiest Place on Earth!
Cost of individual Disney pins span a range of 7.95 to 13.95. Note-that is just a range, some could cost a little more.
In addition to indidual Disney pins, guests can purchase multi packs.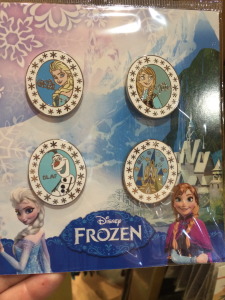 Frozen fans will definitely want to pick up this Disney pin set. Cost is 22.95.
Other multiple packs are available. These are a just a small sample of what you can find when it comes to buying a variety of Disney pins together!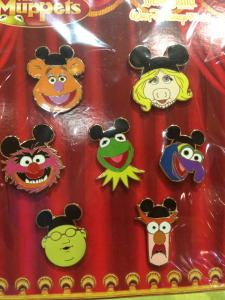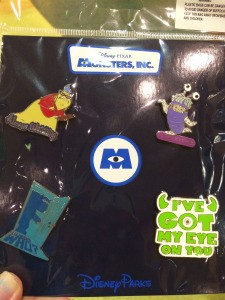 Prices vary for the multiple packs. They could be as low as 22.95 and can go all the way up to close to 100 dollars.
Basically if you can imagine a certain Disney pin you can probably find it. They have pins for everything-characters, resorts, special events, rides & attractions. There are also Limited Edition pins. Back in May 2013 I was desperate to find this pin to give to my daughter for her pre-school graduation.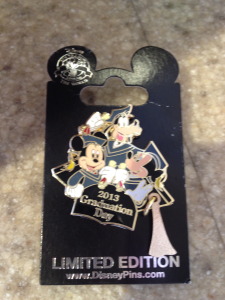 Disney pin collecting is fun. Trading is also fun. And the possibilities are endless when it comes to coming up with a way to start and form your collection.
The best way to purchase Disney pins is to visit Walt Disney World. You can find Disney pins all over Disney World! With many items I write about there is a very good chance of being able to purchase them by calling Disney World. With Disney pins it will be harder since there are so very many varieties. But Disney is all about making dreams come true. They have a dedicated merchandise department that you can call at 407-363-6200 or email them at wdw.mail.order@disneyworld.com. The more information they have the more likely it is they can locate the item. If there is a Disney pin you see in this post I would definitely suggest emailing them the link, and tell them which picture in the post are the item(s) you want!
You can also visit the Disney Store online. The selection varies but they do sell Disney pins online!
Question: Do you collect Disney pins?