At the recent D23 Expo, Disney announced new inductees into the Disney Legends hall of fame. One of the multi-talented recipients was Danny Elfman. Elfman is an American composer, singer, songwriter, record producer, actor, and voice actor. I personally remember Mr. Elfman as the lead singer of Oingo Boingo and their hits "Dead Man's Party" and "Weird Science" from back in the 80s. But how did he develop his talent?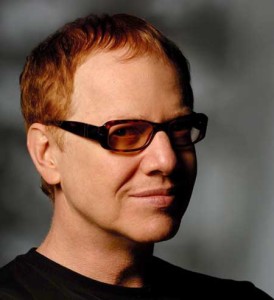 After dropping out of high school, Danny followed his brother to France where he performed with Le Grand Magic Circus, an avant-garde musical theater group. Elfman next journeyed through Ghana, Mali, and Republic of Upper Volta. Here he encountered new musical styles, such as the Ghanaian Highlife genre – influences you can hear in his music. After contracting malaria, he returned to the United States where he began to take music lessons at CalArts. Even though he was never officially a student at the institute, the instructor encouraged him to continue learning. Elfman stated, "He just laughed, and said, 'Sit. Play.'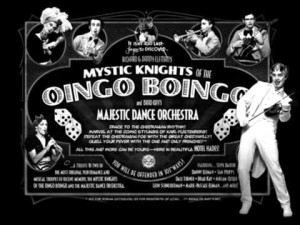 Danny's brother, Richard, founded the new wave band/performance art group, The Mystic Knights of the Oingo Boingo, in the 1970s. In 1976, Richard left the band to become a filmmaker and Danny took over. The band was renamed Oingo Boingo.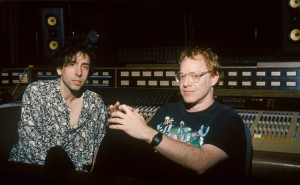 In 1985, Tim Burton and Paul Reubens invited Elfman to write the score for their first feature film, Pee-wee's Big Adventure. The relationship between Elfman and Burton continued, leading Danny to score all but two of Burton's major studio releases. Burton has said of his relationship with Elfman: "We don't even have to talk about the music. We don't even have to intellectualize – which is good for both of us, we're both similar that way. We're very lucky to connect"
Musical career:
Lead singer and songwriter for Oingo Boingo 1976 – 1995
Scores for Tim Burton films: Pee-Wee's Big Adventure 1985, Beetlejuice 1987, Batman 1989, Edward Scissorhands 1990, Batman Returns 1992, The Nightmare Before Christmas 1993 (in which he also performed the singing voice for Jack Skellington and the speaking voices of Barrel and the "Clown with the Tear-Away Face"), Mars Attacks! 1996, Sleepy Hallow 1999, Planet of the Apes 2001, Big Fish 2003, Charlie and the Chocolate Factory 2005, Corpse Bride 2005, Alice in Wonderland 2010, Dark Shadows 2012, Frankenweenie 2012, Big Eyes 2014, Miss Peregrine's Home for Peculiar Children 2016
Scores for Disney Studios: Dick Tracy 1990, Dead Presidents 1995, Flubber 1997, Good Will Hunting 1997, A Civil Action 1998, Instinct 1999, ABC's Desperate Housewives 2004-2012, Meet the Robinsons 2007, Oz the Great and Powerful 2013, Aventers: Age of Ultron 2015, Alice in Wonderland: Through the Looking Glass 2016, the music for Haunted Mansion Holiday at Disneyland and Mystic Manor at Hong Kong Disneyland.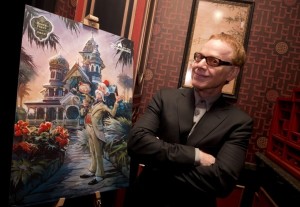 The Simpsons main title theme.
Serenada Schizophrana for the American Composers Orchestra 2005
Cirque du Soleil's Iris
Awards:
Nominated for four Academy Awards
Won a Grammy Award for Best Instrumental Composition Written for a Motion Picture, Television or Other Visual Media for Tim Burton's Batman
Won an Emmy Award for the Desperate Housewives theme.
Received the Richard Kirk Award at the 2002 BMI Film and TV Awards
Inducted as a Disney Legend in 2015