Welcome to this month's Blogorail Black Loop. Today we are sharing our must haves when we are traveling with little ones.

---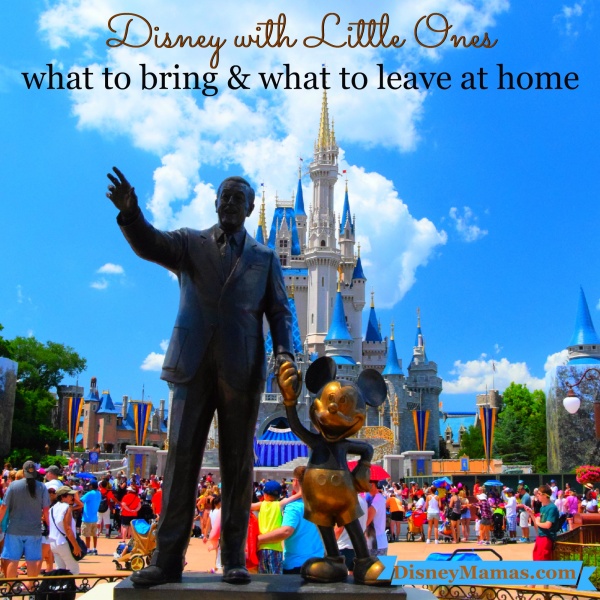 Whether you are traveling to Walt Disney World or Disneyland there is some special planning that is involved when traveling with little ones. Sometimes the packing process can be especially daunting! Deciding what you need to bring with you, what you can do without, and whether or not to have items delivered directly to your resort can be a headache for even the most seasoned of travelers. My son's first trip to Walt Disney World was at 13 months, and now at the age of 5 we have finally got this packing thing down! Here I'll share my tips and tricks with you for what you need to take and what things you can leave at home.
Our Toddler Packing List
I remember packing for Connor's first trip. I stressed over how many outfits to bring, how many diapers I would need, would I have enough toys to keep him entertained, did I bring enough snacks…the list goes on and on. Then, once we arrived, I realized I didn't actually need half of what I had brought along! I think we forget that Disney Parks and Resorts are equipped to handle children and their needs quite well. Over the years I have been able to trim our packing list to include essentially only those things we absolutely need (except somehow we have taken two trips where I failed to pack any pajamas for the kid, but that's another story altogether), and leave the extra at home where we don't need to worry about it. Always keeping in mind that in the event that we do wind up needing something we failed to bring there is a resource right there that can provide for us.
Clothes & Toiletries:
One set of clothing per day, plus one extra set per three days, and one set to keep in the backpack or stroller (Don't forget undies and socks!)
Two swimsuits. Putting on a wet suit is miserable for everyone, so we alternate every other day.
One set of pajamas per three nights.
One hoodie/jacket in the fall/winter/spring
Two pairs of shoes, one of which needs to be a quality pair of tennis shoes. Even if your kiddo wears flip-flops all day, everyday they will NEED tennis shoes at Disney Parks. Trust me on this.
A hat/visor and a pair of sunglasses
Shampoo, Conditioner and Body Wash for your child. The resort and cruise line product is great, but it isn't tear free AT ALL!
Sunscreen
Toothbrush/Toothpaste
Wet Wipes
Diapers and swim diapers, but only enough to get you there. I recommend ordering diapers and having them delivered to your resort for the bulk of your diaper needs. It's convenient and it saves a lot of space in your luggage. You can order from Amazon.com or a local Orlando grocery delivery service like GardenGrocer.com
Band-aids
Children's medication, but not too much. You can get items like Tylenol and Benadryl at the theme park first aid stations for free, so there is no need to travel with your entire medicine cabinet.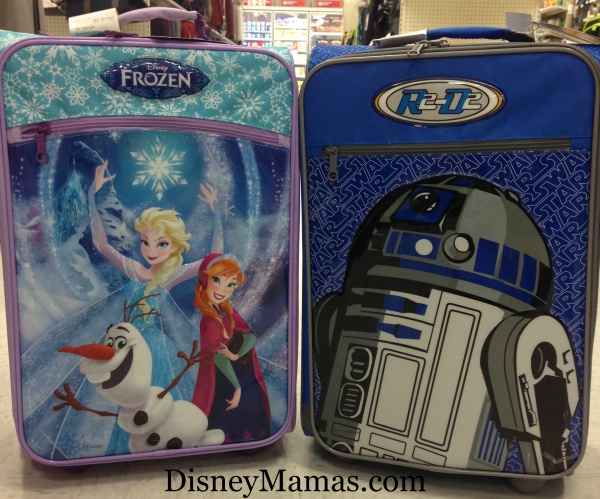 Miscellaneous Items
Stroller. I recommend a good umbrella stroller with a small storage compartment (you will have to break it all the way down on the bus so bulky strollers are more difficult). You can bring one with you, rent one from Disney, or rent one from one of the many stroller companies in the Orlando area. Just bring one. Disney is A LOT of walking no matter where you are, so just because your kids don't need a stroller at the mall doesn't mean they won't need one at Disney Parks. Plus, it can be incredibly hot. Couple the amount of walking with the heat and you have the recipe for a toddler meltdown that can be prevented by allowing them to travel in a stroller. And you don't have to use it all the time! We often park ours in Fantasyland while we do those attractions, then ride over to the next area, park and ride.
Moby Wrap or Baby Bjorn for the littler littles. I have a couple of friends who found that wearing their infants through the parks was the easiest way to move around with both the babies and toddlers!
Snacks. Easy and convenient snacks like apple sauce pouches, goldfish crackers and granola bars are great. This is another thing to definitely consider having delivered to your resort to eliminate the need to pack them in your suitcase.
Noise cancelling headphones if your little ones have sensitive ears or don't like loud noises. Think especially about the sound of fireworks!
Laundry Sheets, just in case. I've literally been carrying the same one in my suitcase for years because I know the one time I will need it will be the one time I didn't bring it.
Blanket or Lovie from home, but don't take it to the parks with you! This is for the resort only, and will make going to bed much easier.
iPod or iPad for waiting in line. Kids struggle with standing for extended periods of time. Having an old iPod or iPad preloaded with a couple of quick and easy apps (Hidden Mickey apps are our favorites) make waiting in line a lot easier.
Ziplock bags. They seriously come in handy for everything. We carry quart and gallon sized bags with us every trip.
Pennies and quarters for the pressed penny machines.
What to Leave at Home
Beach towels. You might be tempted to bring one with you for use at the park splash areas, but don't. Just grab an extra one from the resort pool to take to the park with you. They are smaller and you can just drop them back at the pool area when you get back to your resort. If you are visiting the water parks you will need to bring a towel, but again I would just grab them from the resort pool rather than pack them from home.
Toys. You don't need them and your kiddo won't play with them. Now, this doesn't mean to bring nothing with you. We typically travel with a coloring book, crayons and some action figures or matchbox cars for the car or airplane, but that's it. You don't need a lot. You're at a Disney Park, and will be spending most of your time enjoying the area, and will inevitably come home with a few new items anyway.
Excessive amounts of medicine, because as I mentioned above you can generally get what you need at the park first aid stations.
Extra, extra clothing. The first time we went with Connor I think I took two sets of clothes for each day, and it was just way too much. Remember, an extra set per three days will be enough, and if not you can do a quick load of laundry while the kids play in the pool if absolutely necessary.
Sippy cups, as they tend to get lost anyway.
Water bottles. You can get free cups of ice water at all WDW and DL quick-service restaurants. There is just no need to lug around heavy water bottles with you.
Ponchos. Okay, I'm probably in the minority here, but I HATE the ponchos they sell at dollar stores, Wal-Mart, Target, etc. That thin plastic sticks to me and makes me feel like I'm wrapped in Saran-Wrap. I would much rather shell out the money on the thicker Disney Parks ponchos, and then bring them back with me the next trip. Plus, bonus, if they tear or the snaps break they will replace them for free.
There you have it. This is quite possibly the easiest toddler packing list in the world, as it really does include only the necessities that you would need for a Disney Parks vacation. I really hope you found it helpful! Please feel free to share with my your must bring items, and those that you choose to leave at home in the comments section!
---
For more information on what to bring when you are traveling with little ones,
check out the other great posts from the Blogorail!
---
Here is the map of our Magical Blogorail Black | Must Haves for Traveling with Little Ones Loop: