The BFG.  The BFG?  I'll admit, I had never heard of this story let alone read the book and honestly, wasn't overly excited to see the movie.  My 11-year-old son on the other hand, when he saw the extended trailer before Finding Dory, was excited so when the invitation arrived for a screening, we went and I am so glad we did.  From the opening minutes, Steven Speilberg and Melissa Mathison have created a fantasy filled magical world that draws you in and captures your heart and is surely to become a film classic.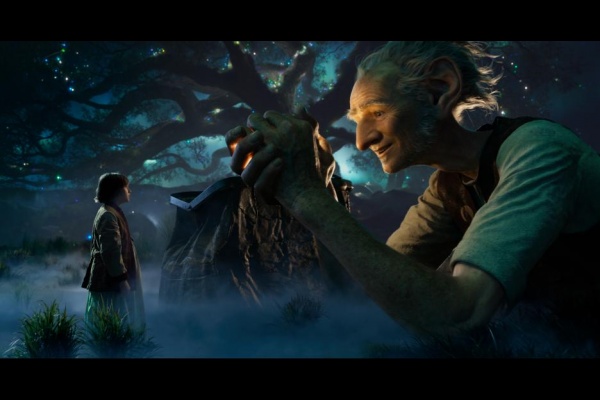 The first few minutes of the movie slowly draws you in to the story of Sophie, a young girl living in a London Orphanage who is clearly older than her years, and how she first meets the BFG.  From there you are treated to a beautiful story of true friendship told in such a way that it reminded me of a classic Hans Christian Anderson fairy tale.  Among the humor and gorgeous scenery are some dark, scary and intense moments but these moments make you appreciate the story that much more.  You will explore Giant Country and visit the tree from which dreams are born.  You will come to love the BFG in all his simple-mindedness and his unique way of speaking and your heart will break when you learn how he is treated by the other resident giants.  You see, the BFG is not as big as the other giants and is a vegetarian which makes him different and because he is different, he is picked on, bullied and lonely.  Bonding over their shared circumstances of being alone, Sophie is determined to help the BFG stand up to the giants while the BFG is determined to protect Sophie from them.  Together, they hatch a plan to rid the giants from their lives and enlist the help of some very important people.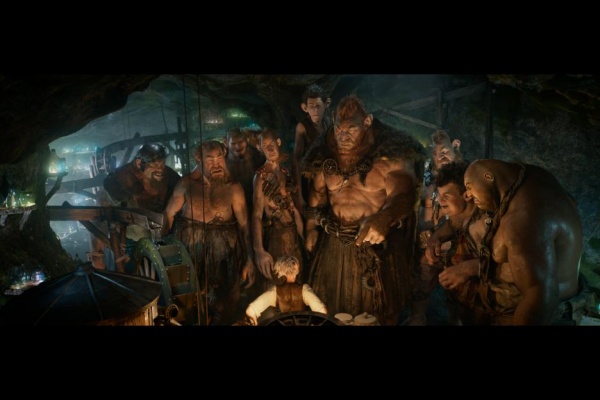 The BFG is not your average children's movie.  It isn't campy or overly sweet.  In the same vein of Roald Dahl's Charlie and the Chocolate Factory, this movie is a little dark, a little barbarous but with great messages.  Messages are delivered in an impactful and sometimes frightening way but that darkness is what draws the younger audience in.  This movie doesn't talk down to them or ask them to believe that life is always sunshine and roses.  It does show them that true friendship means standing up for your friends when others are not, never leaving them to protect yourself, supporting them, encouraging them and loving them no matter how different they are.  It shows that life isn't always easy and hiding from life's challenges isn't the answer but with love and friendship you can find the courage to rise above and improve your situation.  This movie also doesn't take itself too seriously which is perhaps what made it so appealing.  One whizz-popping scene in particular had my son proclaiming it the funniest thing he had ever seen.  It is this mamas opinion that this movie is a must see, but not for younger children.  Ages 10+ would be my recommendation.
Disney Studios has also just launched the BFG Sweepstakes.  To enter for a chance to win a trip for four to England & France from Adventures by Disney just click the link below:
https://www.facebook.com/thebfgmovie/videos/vb.190161344487458/401143140055943/?type=2&theater
*To enter the sweepstakes on Facebook, fans need to leave a comment in the post sharing their dreams.
"The BFG," a Walt Disney Pictures release, is rated PG by the Motion Picture Association of America for "action/peril, some scary moments and brief rude humor." Running time: 117 minutes.