So many people ask "what is the best age to travel to Disney?".  I believe the answer is every age but truth is traveling with small children can strike fear into the heart of the toughest parent.  The good news is that it doesn't have to be a scary or horrible experience if it is planned right.   Here are several things to consider when traveling with a toddler or a small child.
Car Seats ~ Airplanes do not require car seats so it's a personal preference.  There are lots of alternative options such as a CARES Safe Airplane Harness (http://kidsflysafe.com/) or I bought a seatbelt cushion to wrap around the airplane seat belt to keep my child from undoing the airplane seatbelt and to cushion her small tender belly and hips .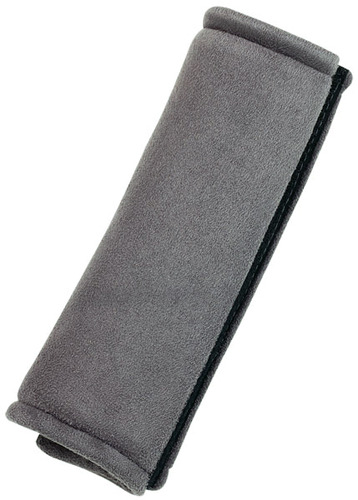 If you are traveling to Disney World then you don't have to rent a car you can book Magical Express (FREE) to get you to/from the Orlando Airport and your resort.   Because the bus is a motor coach, no car seats are necessary or required! Once you are on Disney property you can get around via Bus, Monorail and/or Boat!  Bonus – When using Magical Express you check your luggage at your departure airport and Disney transports it to your resort for you, this is a HUGE benefit with small children!
However, if you are driving or renting a car you will need to first think about car seat laws for Florida (http://www.dmvflorida.org/seat-belt-laws.shtml).   If you do need to take a car seat I highly recommend a car seat bag on wheels, it's a great place to pack diapers, wipes, snacks, etc and use it as a "free" checked suitcase.
Airplane/Airport Survival  & Handling Security ~ TSA has some pretty comprehensive info but here are some highlights from their site.
– Medications, baby formula and food, breast milk, and juice are allowed in reasonable quantities exceeding 3.4 ounces (100ml) and are not required to be in the zip-top bag. Officers may ask travelers to open these items to conduct additional screening and passengers should declare them for inspection at the checkpoint. (Because of the "TESTING" they will do to these items, please make sure they are in RESEALABLE containers)
– You should only carry on the liquids and gels needed for you and your infant/toddler's immediate comfort. You should pack larger volumes needed for your trip in your checked bag.
My personal recommendations are for Sippy/Drink cups – if you can help it, do not use sippy's with straws! The pressure builds up in them in the air and they become a MESS! For travel, I HIGHLY recommend the Take & Toss cups! Buy a 6 pack and take them all! When your kid chucks one or leaves one in a ride car or in a show, you won't sweat it (make sure you have a spare each day in your diaperbag/backpack)! They are cheap, super easy to clean and just all around smart!
For snack containers you want something that really seals tightly, thus the reason for the twist top. In transit on the plane, pressure will build up in a container with a pop on lid and it could pop causing a huge mess! Also, they will need to test anything you bring (at their discretion) when going through security. I attempted to travel through security with a peel back applesauce container and was told they'd have to open it to test it, rendering it then useless to me as my child would have had to eat it right then instead of the snack I was intending it for on the plane!  So reusable ones that you can rinse and reuse are best!
Hotels & Sleeping Children ~ All Disney resorts allow for the request of a Pack & Play.  However, if your child is just beyond that age and you are concerned about them rolling out of the bed I have discovered inflatable pool noodles!!  Buy a couple at the dollar store and once at your resort inflate them and place them under the fitted sheet at the edge of the bed and it acts like a bumper!  If you can't find the inflatable pool noodles, the same can be accomplished with some extra pool towels rolled very tightly.  For families with multiple children of all ages and are concerned about sleeping in the same room, Disney offers numerous options for Suites, Cabins, Villas, etc!
Strollers ~  Since toddlers most likely still need strollers, I highly recommend taking your stroller to Disney with you and gate checking it.  The Orlando airport is HUGE and can be quite a haul for small children and you will be very thankful for having your stroller with you!
Schedules ~ My best advice is that you know your child best!  If your child absolutely cannot deal without a nap, then take a nice rest in the room midday.  Some children do not do well "off schedule" and some can go with the flow!  If your travel agent is helping you with your itinerary be sure to let he/she know what your family preferences are for keeping the schedule your children are used to.