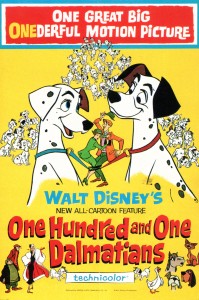 A new technology achievement was reached when One Hundred and One Dalmatians was released on January 25, 1961. Prior to the film, cels were hand inked and then painted for each frame of the movie – 24 frames per second. And each frame could have more than one cel. With the invention of the Xerox machine (electrostatic copying), creating copies of the animator's sketch was much faster than inking and sped up the production for the entire film.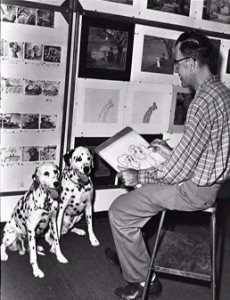 The Xerography process was tested in Sleeping Beauty and then used in the short film, Goliath II; leading the way for One Hundred and One Dalmatians to become the first full length animated film to use the technology. Since the animators were drawing lots of dogs and lots of dogs with lots of spots, this new time saving technology was a perfect match for the film.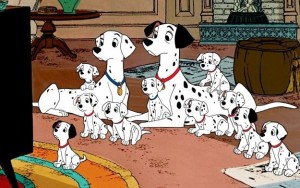 With the new look of the animation, a new look for backgrounds was needed and Walt Peregoy was the perfect match as the film's colorist. (Sadly, Walt passed away on January 16th.)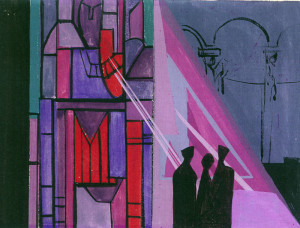 Xerography was used by Walt Disney Animation up through The Little Mermaid, after which computers took over the process.
*Dalmatians is probably the most misspelled Disney word – being spelled "Dalmations." I remember in the early 1990s when an entire product assortment had to be re-tagged due to the name misspelling.