Our family has been fortunate to have Disney On Ice perform at a venue that is very close to our home. We have spent the last three Thanksgiving Eves at the show and now consider it a tradition. But how did this production begin?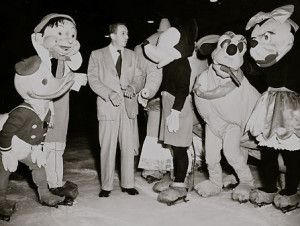 Let 's start in the early 1950s when the Ice Capades had Disney-themed segments in their shows. Cool fact – Walt Disney borrowed their character costumes to use for the opening of Disneyland; and yes, they are a little creepy.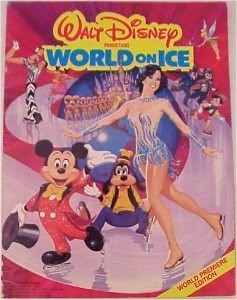 On July 14, 1981, in East Rutherford, NJ, Ringling Bros. and Barnum & Bailey Combined Shows, Inc. premiered the first edition of Walt Disney's World on Ice. This was a subsidiary of Disney Theatrical Group and produced by Feld Entertainment. The show combined Disney characters and stories in a musical theater setting with championship ice-skating. Linda Fratianne, an Olympic figure skater and 1980 Silver Medal winner, was the featured performer. The edition (that's circus talk right there) toured 20 markets across the United States.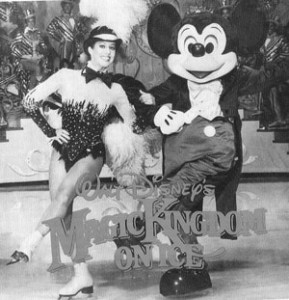 Through 1985, the shows were also called Walt Disney's Magic Kingdom on Ice and Walt Disney's Great Ice Odyssey.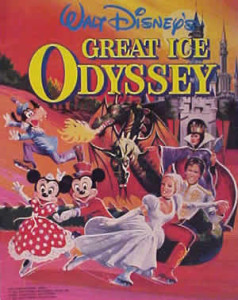 The first international performance of the show was in Japan in 1986. The success of the show grew, and by 1994, there were seven productions touring on six continents simultaneously. Annual attendance numbers were around ten million people worldwide.
In 1996 the show title became Disney on Ice with subtitles for the production. Past shows have been: 100 Years of Magic, Rockin' Ever After, Passport to Adventure, Let's Celebrate, Dare to Dream, Treasure Trove, etc.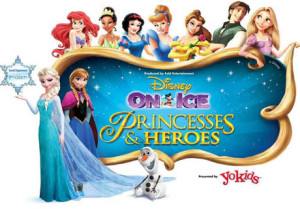 This year we saw Disney On Ice: Princess and Heroes, which featured Frozen. And my favorite part – Maleficent setting the ice on fire!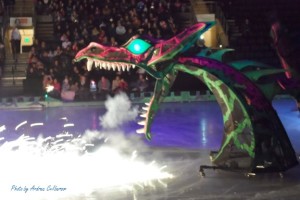 To find a show near you and get on their Preferred Guest List check out http://www.disneyonice.com/frozen.
(sorry if you're singing the old Vanilla Ice tune…)