There were two films I remember going to see in 1977 – Star Wars and Pete's Dragon. As a six-year-old, I was far more afraid of the men trying to capture and kill Elliott than I was of Darth Vader – I had to climb into my dad's lap for safety until the dragon capture scene was over. With the release of the retailing of Pete's Dragon, I thought it would be fun to learn a few facts about the original film: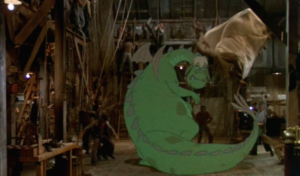 Pete's Dragon was the first Disney film involving animation in which none of the Nine Old Men were involved. Elliott was designed by Ken Anderson with the animated scenes directed by Don Bluth.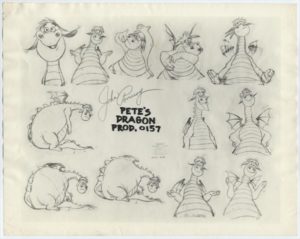 Elliott was designed to look more like an Eastern dragon as opposed to a Western version. In Eastern mythology, dragons are considered to bring good luck to those who are worthy.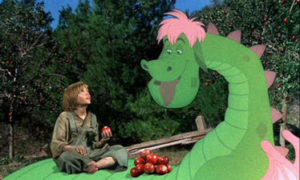 Pete's Dragon was the first Disney film to be recorded in Dolby Stereo. (Incidentally, Star Wars was the first film released in Dolby Stereo.)
The film was the first Disney film to be released on VHS as a part of the Fotomat movie rental program. (Who else remembers the Fotomat booths in shopping center parking lots?)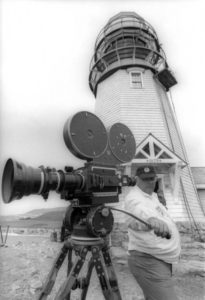 Due to the lamp size on the set's lighthouse, Disney had to obtain special permission from the Coast Guard to use the beacon during filming. The "real" lighthouse was built on the Pacific coast south of Moñtana de Oro State Park near Point Buchon.
I'm hoping the new telling of Pete and Elliott's story is as endearing as the original!