The 2013 D23 Expo overtook the Anaheim Convention Center last weekend in grand form, with three days of Disney news, products, presentations, celebrities, ceremonies and more.  Specific presentation coverage will be appearing throughout the next weeks, but today I wanted to provide a quick recap of the three-day event and preview of blogs to come.
My Expo experience began with a press breakfast Friday morning complete with a 40' tall Waffle-inator, & featuring stars of Disney Channel's hit animated series, Phineas and Ferb, as well as characters from the Marvel Universe.
This slideshow requires JavaScript.
Following breakfast was a quick stop at D23's Dream Store, where I was lucky enough to score a coveted D23 Exclusive Harvey Seatbelt Bag, Vinylmation pieces, books, a D23 t-shirt and Mickey Ears, and pins.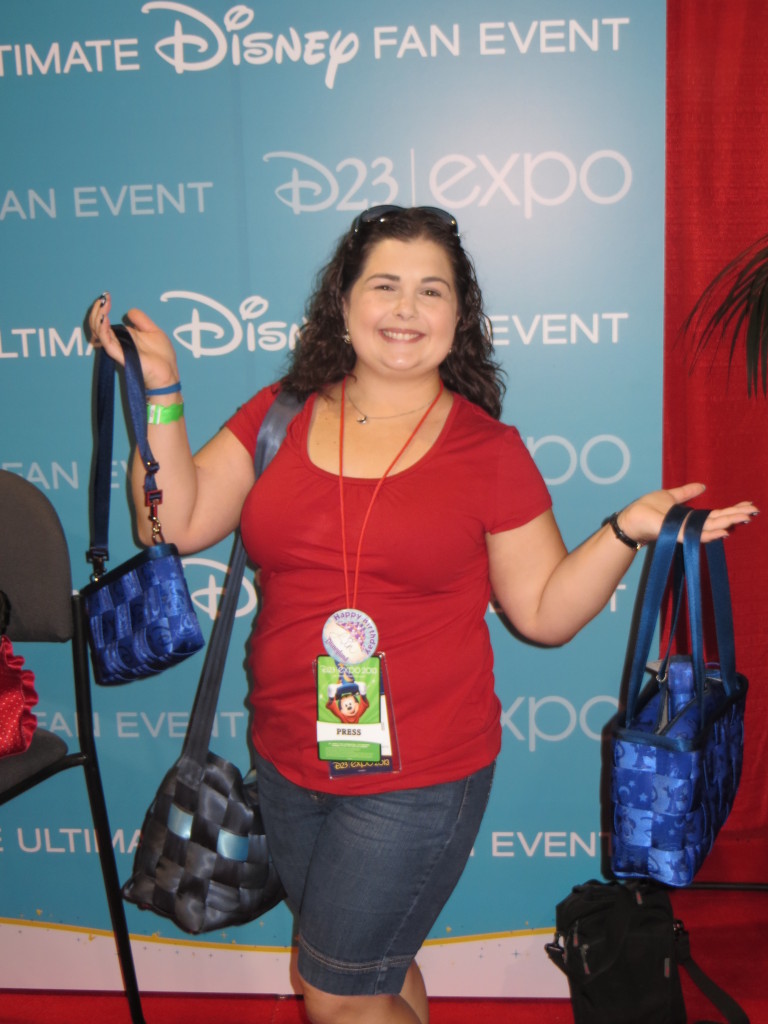 Next on my agenda was the Undiscovered Disneyland presentation by Imagineers Josh Shipley & Tony Baxter.  They spent an hour walking us through the Disneyland that Once Was in a presentation filled with video clips, photographs and personal accounts.
This slideshow requires JavaScript.
Next I attended The Art and Artistry of Aulani presented by Joe Rhode & Jeanette Lomboy.  This hour was spent discovering just how much thought went into Disney's Hawaiian Resort & Spa.  Rhode spent countless hours working directly with the native people of Hawaii to create a resort that represents the essence of the Hawaiian culture.
This slideshow requires JavaScript.
Rounding out day one was Disney Theatrical Productions presentation of Broadway and Beyond: Celebrating the Stars of Disney on Broadway.  Having a theatre degree, and currently teaching high school theatre, I was looking forward to this concert immensely, and it did not disappoint.  Thomas Schumacher, president and producer of Disney Theatrical Productions, took to the stage to take the audience on a historical journey through Disney's Broadway repertoire, and previewed upcoming productions such as Aladdin.
This slideshow requires JavaScript.
After an inpromptu breakfast with Disney & Imagineering Legend, Bob Gurr (more on that at a later date), I began my Saturday by shopping at Mickey's of Glendale, an Expo exclusive mobile version of the Imagineering store located at Walt Disney Imagineering, and not open to the public.  As a huge WDI fan, I was in heaven!  I can happily say my wardrobe is now complete, and I have a great new sketchbook for the classroom!
I had intended to spend much of this day attending stage presentations, including the Disney Legend's Induction, but found myself lost in Disney Parks Journey Into Imagineering Pavillion.  I'm not kidding.  I went in around 11:00 and when I looked at my watch at 2:45 I was only about half-way through the pavilion.  Rather than try to make it back later in the day I decided to stay where I was and soak in the atmosphere.  Imagineering is a passion of mine, and there was so much to see and experience throughout the pavilion.  When I did finally leave it was difficult to pull myself away.
This slideshow requires JavaScript.
Finishing out Saturday was a trip through the Collector's Forum, where I fell in love with Noah's Fine Art and spent an hour or so going back and forth trying to decide which of his unique Disney art pieces was my favorite.  I finally settled on Remember…It All Started With a Mouse.  I also spent quite a bit of time around the MiceChat booth and their never-ending parade of the best Disney celebrities (Bob Gurr and Rolly Crump anyone?), and won a round of Snow White trivia at the Walt Disney Family Museum booth, earning me two tickets to the museum for a future visit!
This slideshow requires JavaScript.
I had deemed Sunday "Imagineering Day" and was fully prepared to sit with my iPad and camera at hand to take notes and photos of the individuals that I consider celebrities.  To me, Imagineers are far more interesting and inspiring than stars of film and music.
First on my docket was Working with Walt, presented by Disney Legend Marty Sklar, and featuring fellow legends X Atencio, Alice Davis, and Bob Gurr.  Listening to these four incredible individuals recount their years of working directly with Walt Disney was enthralling, and completely inspiring.  The way he touched each of their lives in such unique ways was just magical.  He truly inspired a new culture of artists.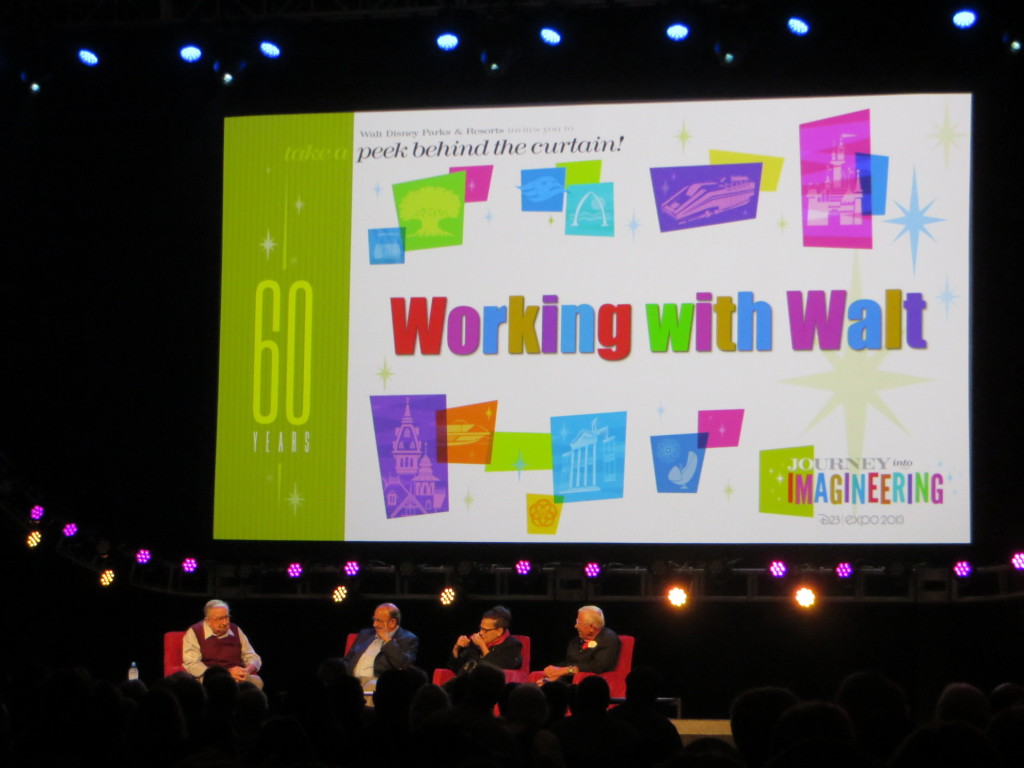 In The DNA of Innovation, Imagineer, and host of The Science of Disney Imagineering DVD's, Asa Kalama led a panel of five fellow Imagineers, including Bob Gurr, through the process of leading a team, creating a product and succeeding despite the odds.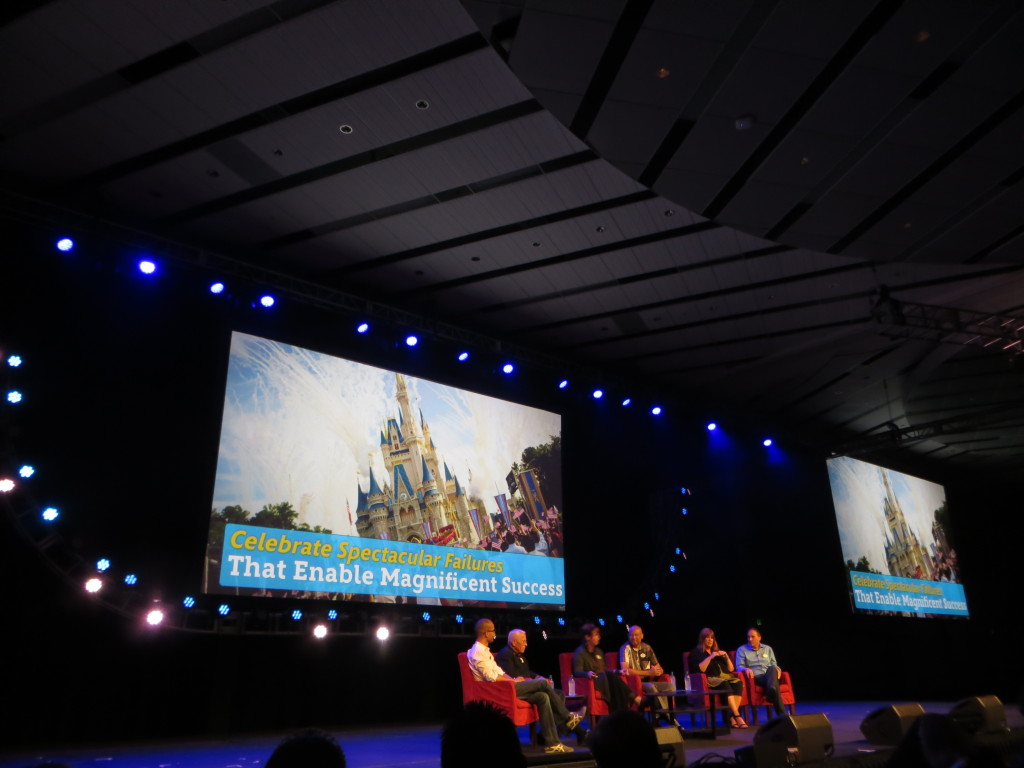 In The Craft of Creativity, top Imagineers discussed how they got started with the Walt Disney Company and Disney Imagineering.  From being a parade performer to interning with their college English program, each Imagineer discussed their career path, including set-backs, surprises and words of wisdom.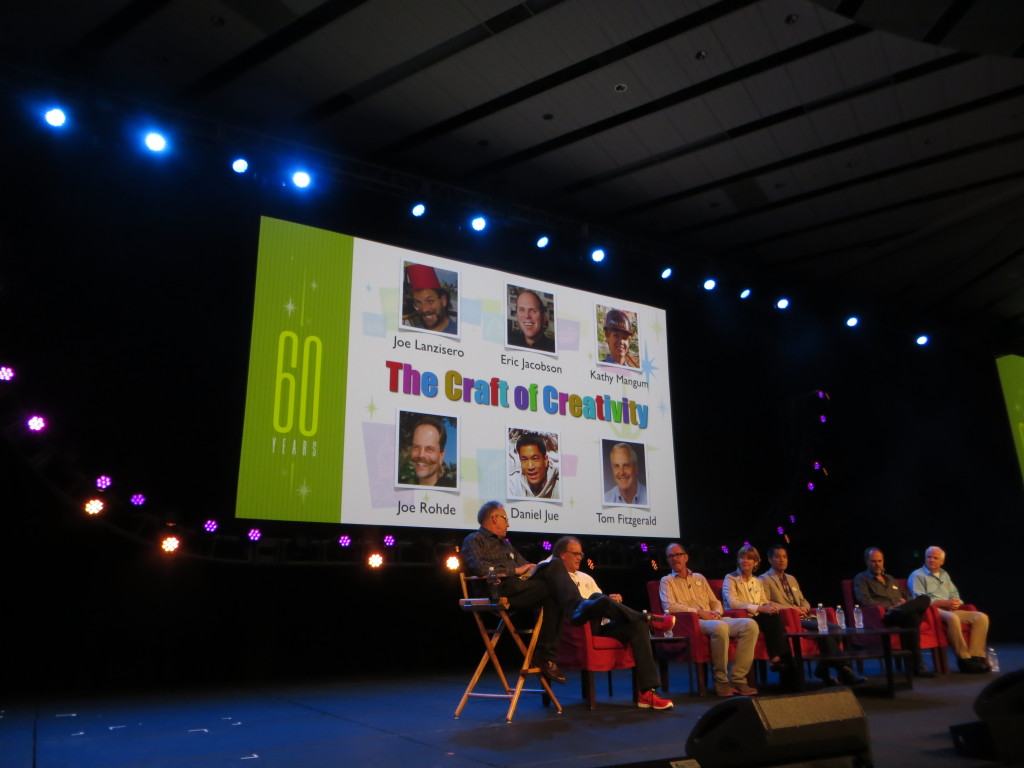 A quick dash through the Disney Archives exhibit to see my dear friend Andrea's work on display as part of D23's Fan Art Contest was up next.  Her piece was stunning and I am so glad I had the opportunity to see it on display!
And finally my Imagineering day concluded with current Chief Creative Executive of Walt Disney Imagineering, Bruce Vaughn and Imagineering Ambassador Marty Sklar's presentation of Leading a Legacy.  The two discussed the successes and challenges that the Imagineering program has faced throughout the years, as well as what it takes to remain successful in a society where you are ever struggling to keep things new and cutting-edge.  And how they wouldn't trade it for the world.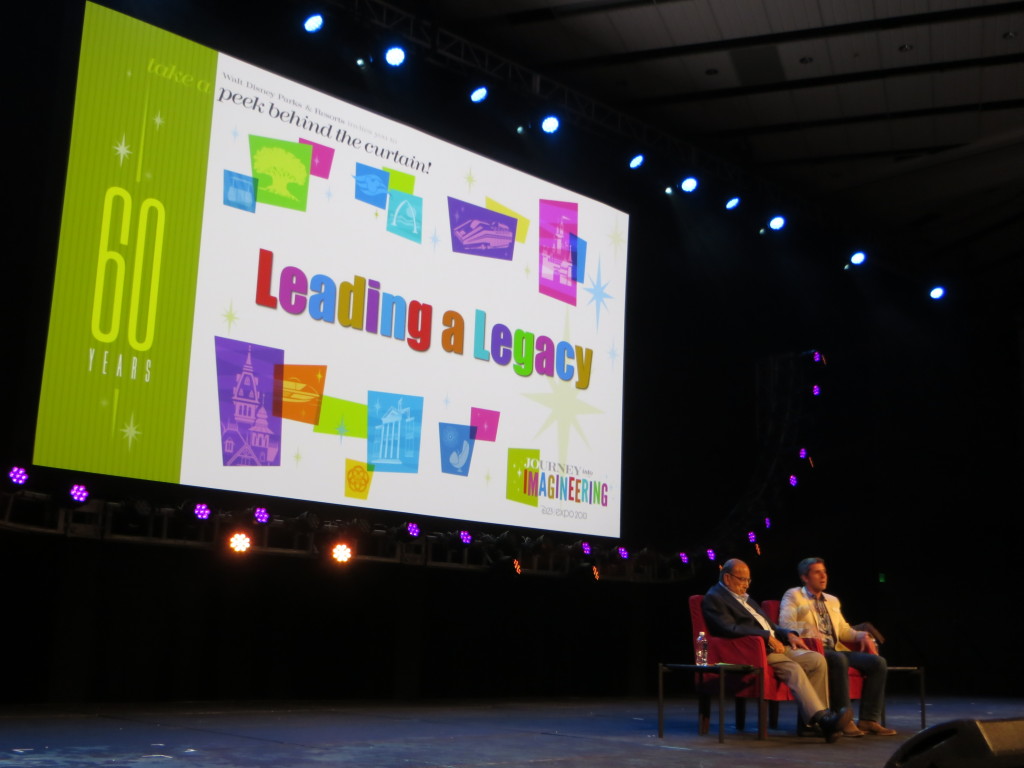 I ended my Sunday with an interview with Mickey Mouse Cartoon Shorts Executive Producer and Director Paul Rudish where we discussed his inspiration, artistic influences and the hidden Disney characters in many of his cartoons.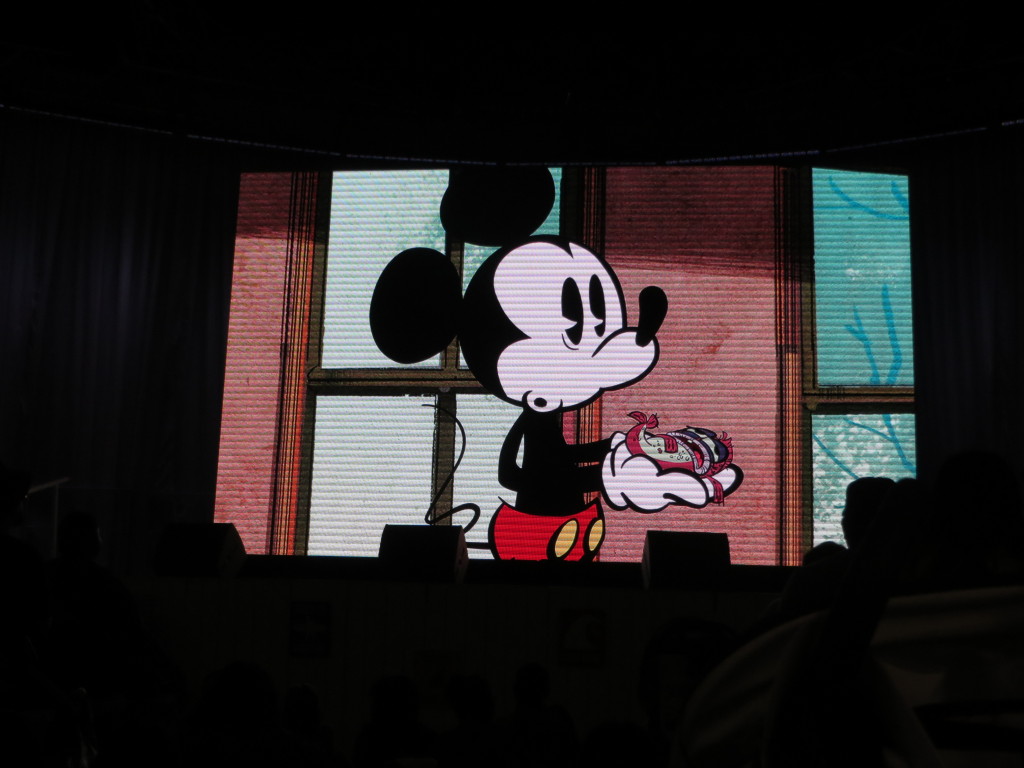 Overall, the D23 Expo is an exciting and often times overwhelming experience.  There were things I was unable to attend that I certainly wished I could have, but the schedule is simply so packed with presentations and activities that there is simply no possible way to see and do everything in three days.  But, I am already looking forward to what the 2015 D23 Expo has to offer!